Ho Ho Ho it's the Elf on the Shelf! Yep, it's that time again. The elf will be flying back from the north pole anytime now.
This post may contain affiliate links. We may receive a commission if you click and purchase something. Please see our disclosure policy for more details.
This also means it's time to figure out your Elf on the Shelf game. And if you are like me, that means some nights you are going to fall asleep before that little guy moves. Then before coffee you are supposed to answer questions like "Mommy why didn't the elf move?" or if you stashed the Elf in hopes to set it up somewhere secret, (hey no shame here) "Mommy I looked everywhere and can't find the elf…" Before coffee.
Download this free Elf On The Shelf Planner today.
Try This Easy Christmas Recipe
Don't worry, I got you. This is the Elf on the Shelf Planner.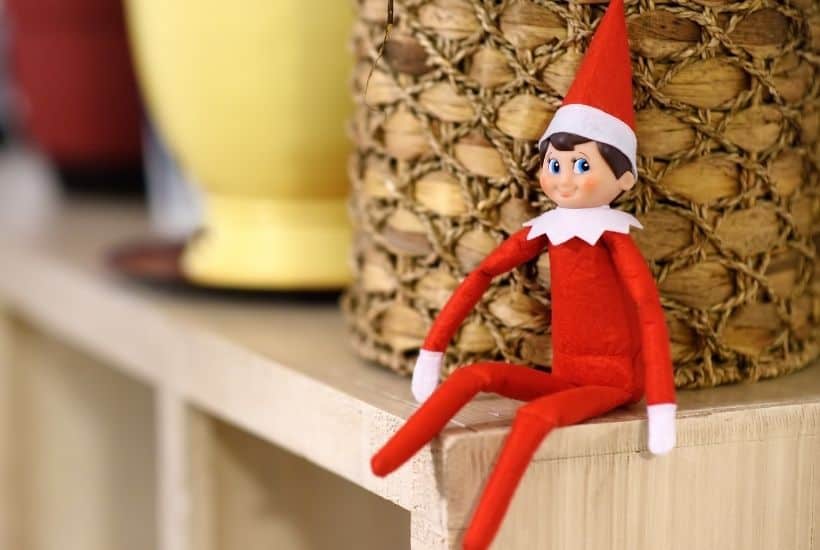 But it doesn't just give you ideas on what your elf should do and what to tell those dreamy eyed babies when he doesn't move (oops). It also gives you things like job charts and reward charts to make sure your kids are getting what they need to get done.
Easy Christmas Craft Ideas
What Is An Elf On The Shelf Planner?
This Christmas Planner is 16 pages long and you will get things like a printable letterhead from the north pole, a Elf report (to say if they have been naughty or nice), wishlists for your child to fill out, and my favorite, a page to write down all the memories of the things your elf does this season.
It's honestly so much I can't even go into detail of all of it right here. To me it's a must have to save your sanity this Christmas.
Plan your Elf's schedule with done-for-you ideas on a blank schedule that you can customize.
Keep track of what you need to do to make each scene for the elf on the shelf without having to make a midnight run for cotton balls for that snowman building contest you saw on your friends Instagram.
Be sure to grab this Elf on the Shelf Planner right here.
Save this Free Elf On The Shelf Planner for later. Pin the image below to your favorite Pinterest board.