What Are Essential Oils?
Essential oils have also been used for thousands of years for cosmetic purposes, as well as for their spiritually and emotionally uplifting properties. Young Living has always been at the forefront of bringing this ancient tradition to modern users, introducing millions to a total mind/body wellness they may never have dreamed possible.
Primarily extracted through careful steam distillation but also through cold pressing, the purest essential oils are far more powerful than the botanicals from which they were extracted. Any time you hold a bottle of our powerful essential oils, you are holding nature's pure essence.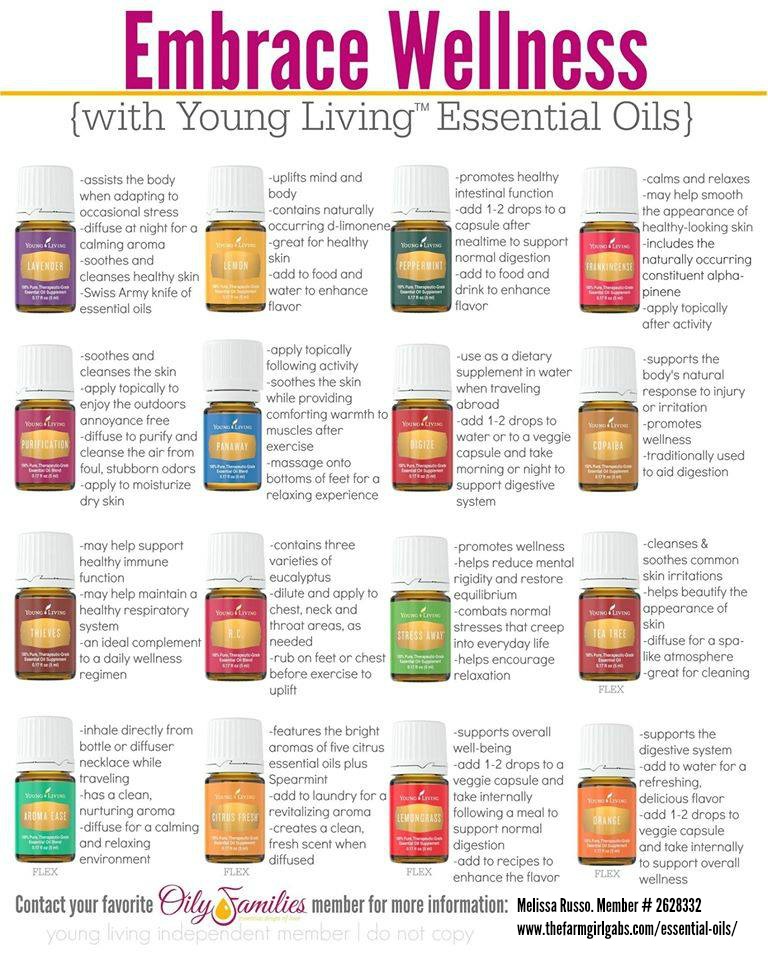 How To Use Essential Oils
Any time you hold a bottle of our powerful essential oils, you are holding the pure essence of health-promoting botanicals that can be diffused, inhaled, applied topically, incorporated into massage, or taken internally to:
Inspire a positive emotional state
Enhance your physical wellness
Purify your home
Refine your skin
Create deep spiritual awareness
How To Get Started with Essential Oils
Getting started is easy. There are many Essential Oil brands out there, available in a variety of price points. After doing some research, I went with Young Living. Young Living provides 100% therapeutic grade essential oils. I love their Seed to Seal® process, and feel confident in the quality of what I'm buying and the oils we're using.
The way Young Living Works, is you can choose to just purchase some oils (become a Retail Customer) or join Young Living as a Wholesale Member.  The best way to purchase oils and get the support you need to succeed with your oils, is to become a wholesale member of Young Living. That's the path that I took. It's so easy, plus becoming a Wholesale Member provides you 24% off retail price! Once you become a Wholesale Member, you have the option of sharing oils with your friends and family, which means you can earn monthly commissions. (a great way to pay for your own monthly oils!) THERE IS NO REQUIREMENT – EVER. It's simply a nice option.
The New Premium Everyday Oils Starter Kit
If you're looking for the "best bang for your buck," to begin your own essential oil journey, I recommend the Premium Everyday Oils Kit. You will get 11 Essential Oils, an Essential Oil Diffuser, Roller Fitment, 10 sample sachets to share with friends and family, 10 sample bottles, 2 Ningxa Red samples and informational literature.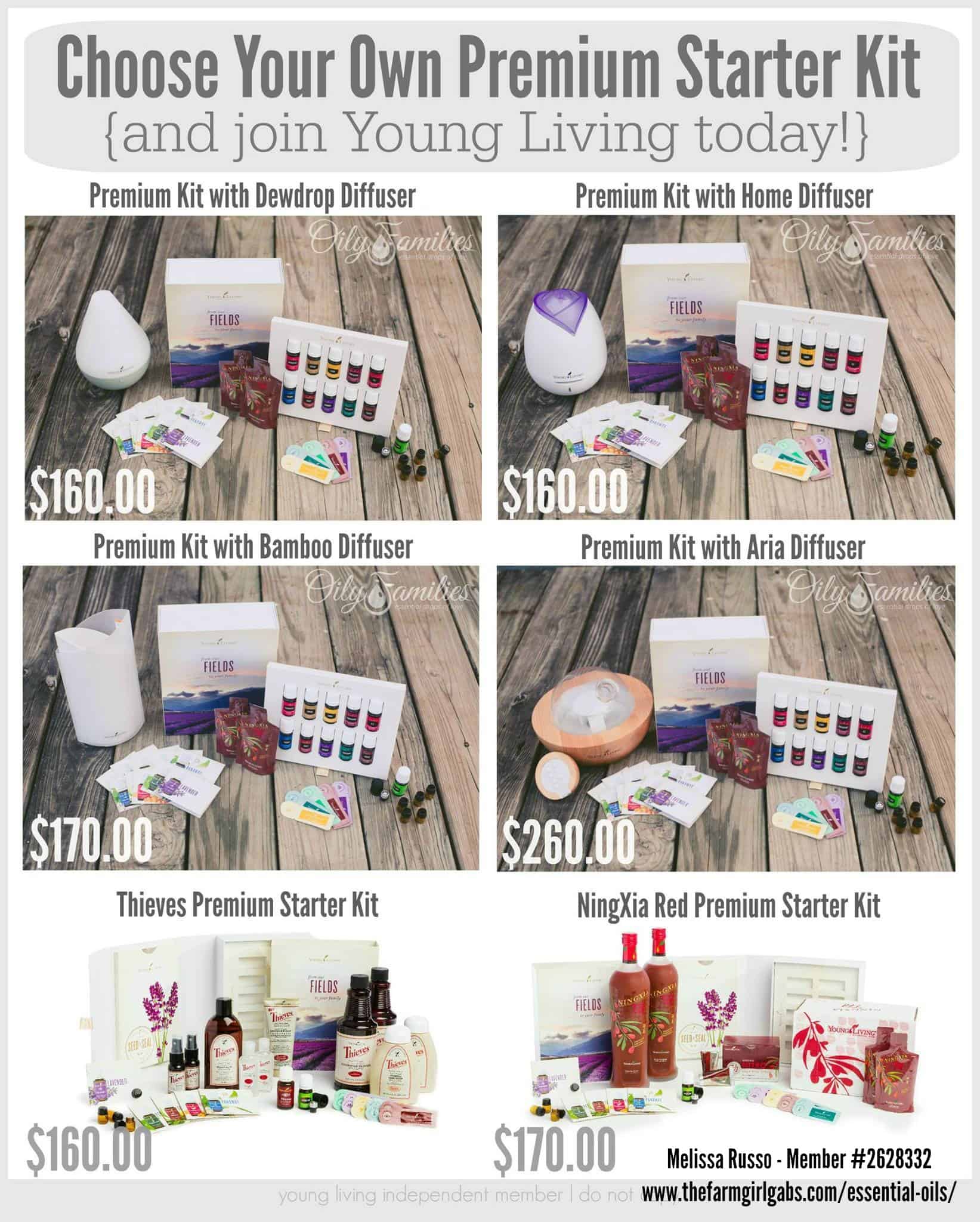 HOW TO ORDER YOUNG LIVING ESSENTIAL OILS:



1. Click Here to begin the enrollment process.

2. Select Wholesale Member so you can get the discount! If you're not interested in becoming a wholesale member, NO WORRIES, simply choose 'Retail' and buy what you need that way. But I'd hate for you to miss out on all the perks, including paying wholesale prices!!!


3.  My member # is 2628332. It should auto-populate in the form, but just in case it doesn't there you have it.

4. Select your starter kit. The Premium Starter Kit truly is the best value because it comes with eleven bottles of the most versatile oils PLUS a diffuser which is one of the best ways to use your oils (diffusers cost $99 if purchased retail.) I highly recommend adding a bottle of V-6 Vegetable Oil (item #3031) to your order to help dilute the 'hotter' oils, but you could also use olive or coconut oil at home too (I love the V-6 because it's odorless and sinks in really quickly, it's the least messy carrier oils I've used!)

5. It will ask if you'd like to join Essential Rewards. ER is a fantastic program and as a business builder you'll want to be enrolled, but feel free to skip signing up for Essential Rewards at this time.

Need more information? I would be happy to chat with you. Contact me at melissa (at) thefarmgirlgabs (dot) com.

Please note that essential oils are not regulated by the FDA. Because they are not evaluated by the FDA, essential oils are not intended to treat, diagnose, cure or prevent any disease or illness. 

This post may contain affiliate links to help support this blog. Please see my