Free Printable Lunch Box Notes
Brighten your child's school day by including one of these adorable free Printable Lunch Box Notes in their lunch. These lunch box printables will definitely make your child happy.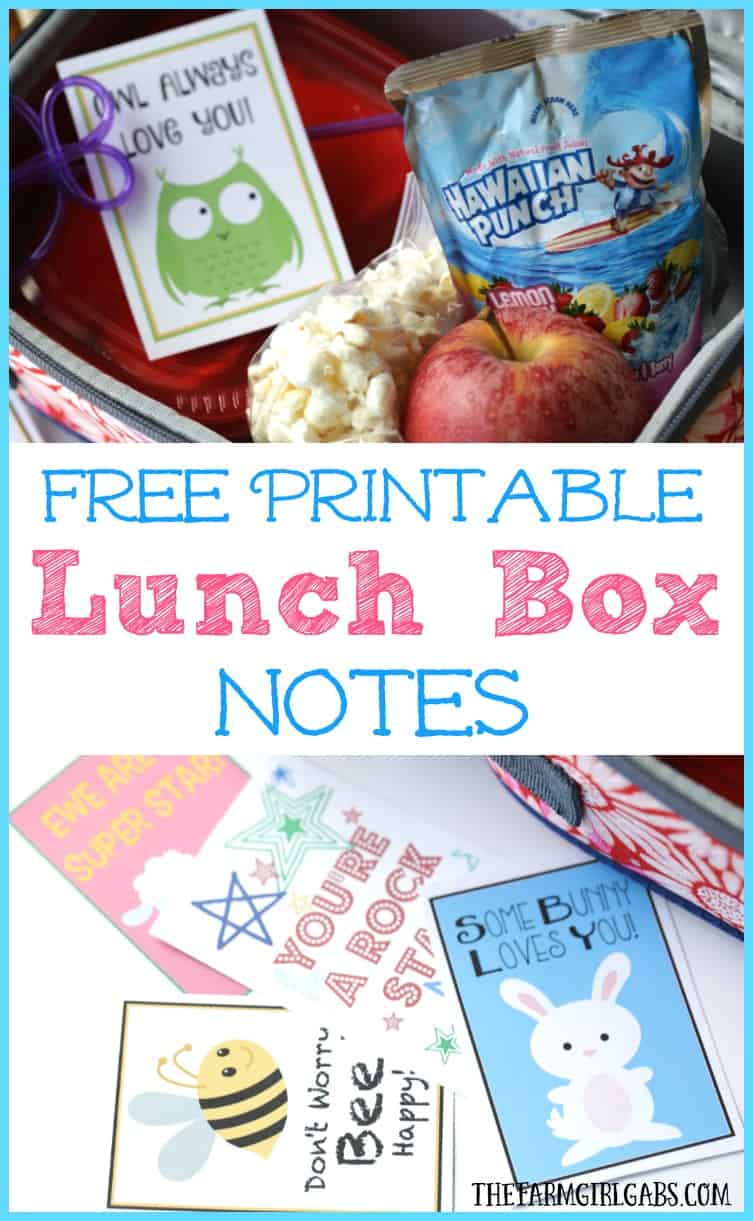 This is a sponsored post. Opinions are always 100% my own. This post may contain affiliate links. We may receive a commission if you click and purchase something. Please see our disclosure policy for more details.
Lunch box printables for kids!
Now that back to school is in full swing, we are all in the thick of the back to school in the routine. How are you handling the school schedule? It always takes some adjusting to a regimented routine, doesn't it? Fall is hectic.
Running here and there can be tiresome for kids and mama! Back to school also means packing lunches. once again. These adorable Printable Lunchbox Notes are a nice way to add to their lunch each day. They are a perfect way to brighten their day. You can download them here or by clicking the image below.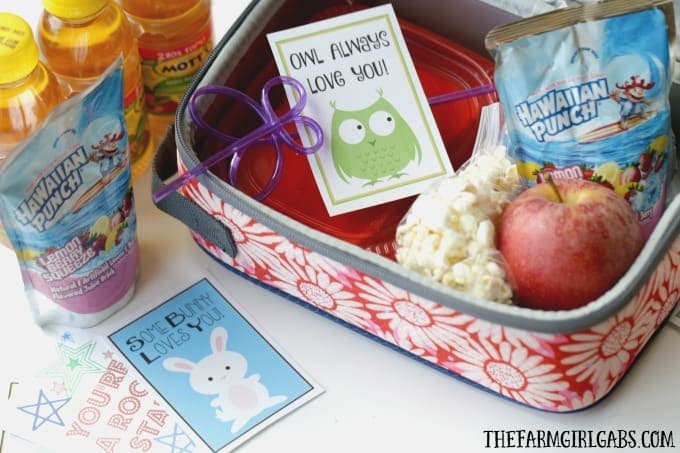 Of course, it is always important to pack the lunch essentials. A sandwich, a piece of fruit and a healthy snack are always among the must-haves. Another must-have is a refreshing drink like Mott's Apple Juice or Hawaiian Punch.
Here's why Mott's Apple Juice and Hawaiian Punch are perfect for your child's school lunch box:
Mott's Apple Juice is 100% that tastes good and is good for you. Each 8 oz. glass of Mott's Apple Juice provides your family with two servings of fruit. I like knowing that my kids are getting the very best.
You can't go wrong with a classic like Hawaiian Punch. Hawaiian Punch has been riding the wave of more than 70 years. It is delicious and has become the gold standard of fruit punch drinks. Hawaiian Punch is made with natural fruit juices and tropical flavors.
Be sure to check out these fun Printable Halloween Lunch Box notes too.
Healthy Snacks for Teacher and Kids!
FUN AFTER SCHOOL SNACKS FOR KIDS
HEALTHY AFTER SCHOOL SNACKS FOR KIDS
JUST POPPIN BACK TO SCHOOL TEACHER GIFT
Start the school year off on the right foot. Download these Printable Lunch Box Notes for your child's lunch.
What are some of the things you like to pack in your kids' school lunches? I am always looking for new ideas. Leave a comment below and let me know.