Anthony and I just set sail on the Disney Wonder. Turns out a Disney cruise isn't just for kids or families. Here are 10 Ways To Celebrate Romance On A Disney Cruise.
When I received the magical invitation to the 2017 Disney Social Media Moms Celebration Land & Sea, I admit I was a bit skeptical. Family trips to Walt Disney World are always a ritual for us as a family, more like second nature. But a Disney Cruise was something we never even considered. Since our kids are older, we knew there was no way we would be able to pull AJ out of high school for the week to attend the conference. Top that off with Gabrielle being away at college and that equals two almost empty nesters embarking on their first vacation as a couple in more than 20 years. Wow! Still learning how to embrace this stage of parenthood. The Disney Social Media Moms Celebration also coincided with our 25th wedding anniversary so we decided it was the perfect way to celebrate.
One of the main reasons I was so skeptical about going on a Disney cruise is I thought the cruise would be geared solely towards kids and families, which is expected. It's Disney after all. When it comes to visiting the parks, I am about the biggest kid at heart there is. But a cruise across the ocean is a whole different ballgame. It's not like we could just go off exploring the parks or resorts. Being confined to a cruise ship makes that pretty difficult.
As cruising newbies, I had no idea what to expect. Well, bust my buttons, I was amazed at all the fun activities there were aboard The Disney Wonder for just adults. After Anthony and I let go of the guilt of vacationing without the kids, we set forth to have an amazing time celebrating each other – and rocking our adult #DisneySide in the process. I am proud to say that we texted, snapped and tweeted some pretty fun (or as our son AJ would say) cringe-worthy parental moments to the kids back home.
So my one piece of advice for you is if you are planning an adult-only Disney cruise, do it! We allowed ourselves to have fun, enjoy the Disney magic and celebrate romance in the process. If you are planning to cruise as a family, no worries. You can try to sneak some adult time by utilizing the youth, tween or teen clubs aboard the ship!
10 Ways To Celebrate Romance On A Disney Cruise!
1. Make dinner reservations at Palo – Enjoy a romantic dinner and savor classic Northern Italian cooking with a modern twist at this chic adult-exclusive restaurant—it's a feast for the senses! This restaurant is not included in the dining options. The cost is $30 per person to dine here but it is so worth it!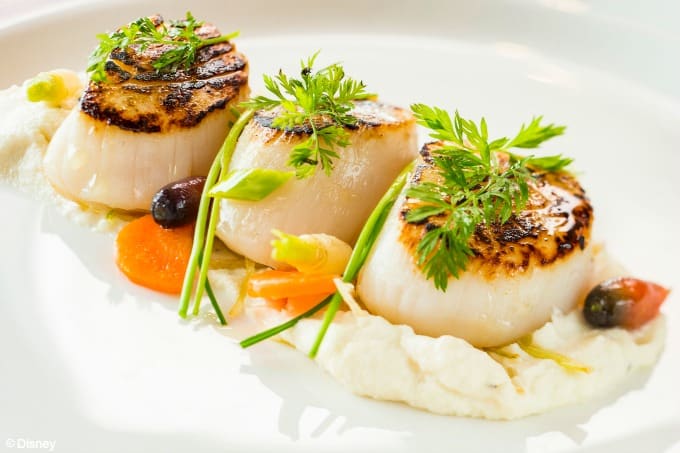 2. Soak up the sun at Serenity Bay – Pull up a lounge chair, read a good book, chat about life all while enjoying the breathtaking views of Serenity Bay on Castaway Cay. Serenity Bay is an adult-only beach on the island. There is also a really nice bar and BBQ there too.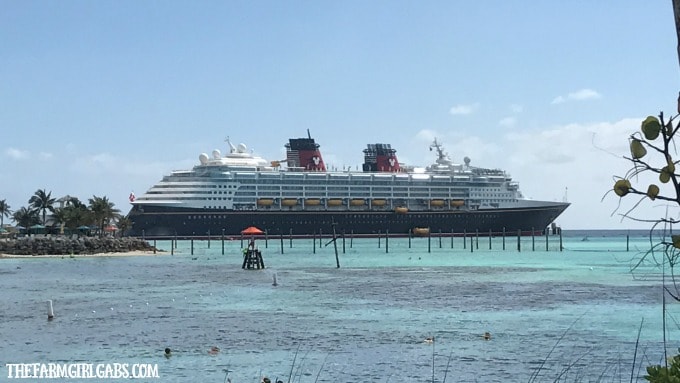 3. Enjoy the Night Clubs – Listen to great entertainment, have a drink and dance the night away at one of the trendy night clubs onboard the Disney Cruise Line ships.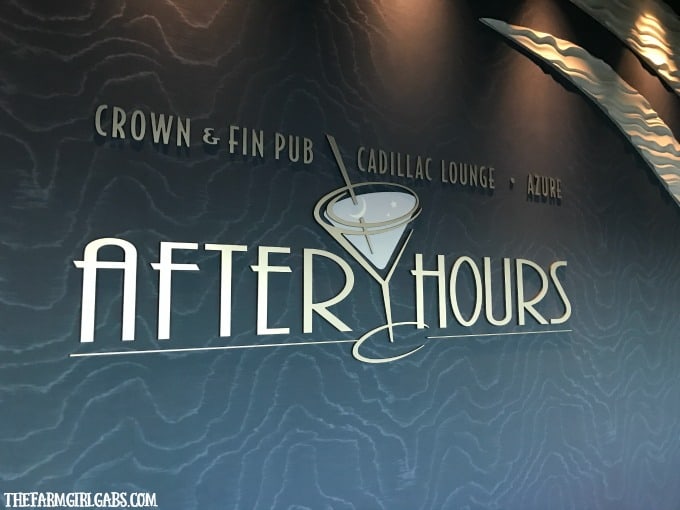 4. Couples Massage at Senses – Vacations should be about rest and relaxation, right? Treat yourselves to a couples massage  either at Senses aboard the ship or in a private cabana at Serenity Bay on Castaway Cay.
5. Check out the Game & Variety Shows Onboard – Be sure to check your daily Navigator or Disney Cruise app to see what fun activities are on tap that day. Anthony and I played Bingo several times and also went to a few fun game shows. Don't forget the wonderful broadway-style shows too. I can't say enough great things about the Golden Mickey's and Frozen.
6. Lounge by the Adult-only pool – Every Disney cruise has an adult-only pool area. This kid-free area is perfect for sunbathing, sitting by the bar and listening to the live entertainment provided.
7. Book an excursion – If you have time (or the length of your cruise allows it), consider a port adventure. These shore excursions at exotic ports of call will definitely make your Disney cruise memorable. You can book an excursion either online through your Disney Cruise Line account or at the Port Adventures desk on your cruise.
8. Attend a Mixology Class – Polish your bartending skills and consider attending one of the onboard Mixology Classes. During this seminar, the bartender will discuss ingredients and details of preparing cocktails, tell you about the proper glasses, teach you how to use the equipment, and much more. You even get to sample the drinks. Cheers!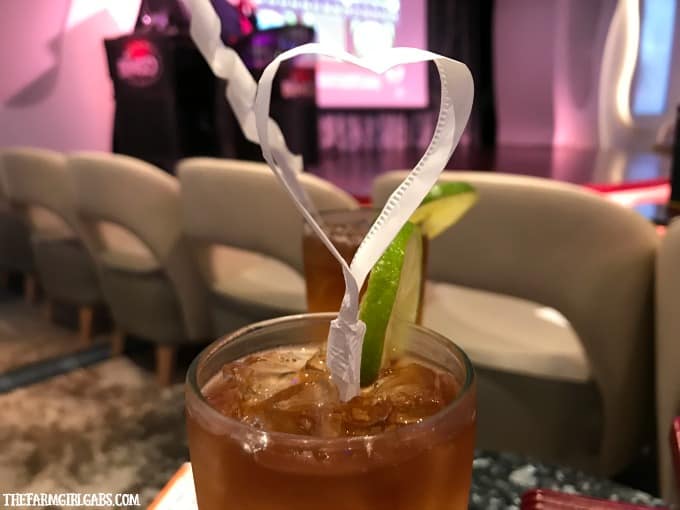 9. Catch a late night movie – Disney movies are shown throughout the day while onboard. Make it a date night and catch a first-run show. Don't forget the popcorn.
10. Watch the sunrise or sunset from the deck or your verandah – I feel there is nothing more serene and beautiful than watching the sun rise and set from the middle of the ocean. You can definitely catch some spectacular view from the deck of the ship or your verandah if you have one. If you are lucky enough to have a verandah, order room service and enjoy the views.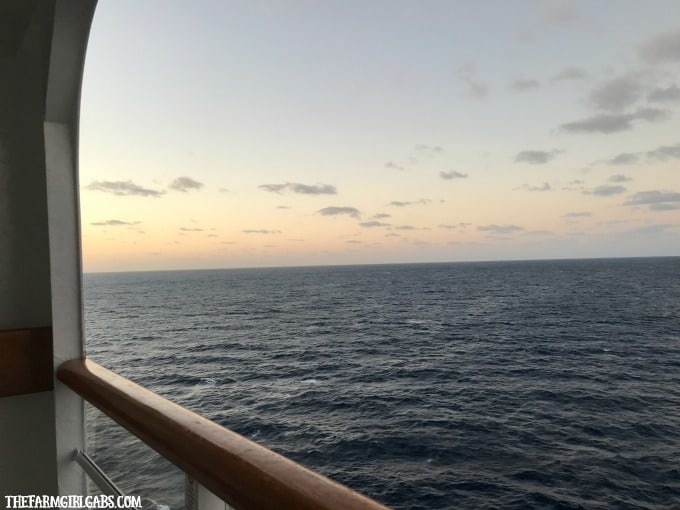 Have you ever been on a Disney cruise? What are some of your favorite Disney Cruise Must-Dos?
Disclosure: I was invited by Disney to attend the 2017 Disney Social Media Moms Celebration Land & Sea at the Walt Disney World Resort in Florida and aboard the Disney Cruise Line Wonder. I did pay a modest conference free to attend. I was not asked to write this post by Disney. As always, opinions 100% are my own.