Because menacing coconuts need their own pumpkin design for Halloween! Check out these Moana Inspired Kakamora Pumpkins that you can make at home.
This post contains affiliate links.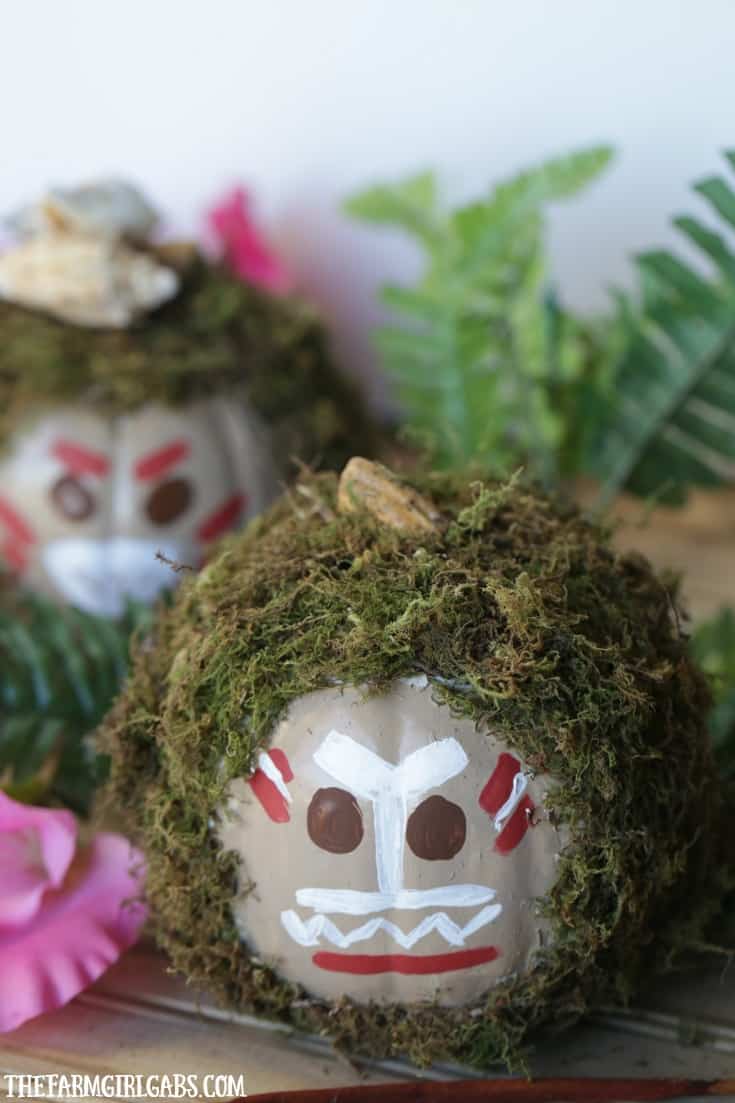 KAKAMORA! Kaka who? You know, those cute and menacing pirates that battle Maui and Moana
for the Heart of Te Fiti. We are supposed to fear the Kakamora, but since watching Moana, I kinda have a soft spot for these coconut monsters. I know, I know, they were antagonists in the film, but they are cute….and funny. And I just had to craft a pumpkin to add to my Disney Pumpkin Collection. Super cute and super easy but these Moana Inspired Kakamora Pumpkins were by far the messiest craft project I have created here on The Farm Girl Gabs. But don't let that deter you in making a few for yourself.
Here are the supplies you need to make these Moana Inspired Kakamora Pumpkins
Start by framing out each Kakamora's face with the tan paint. I drew a round face and heart-shaped face. Fill in with tan paint and let dry. Now the messy part. Apply glue in sections of the pumpkin careful not to get glue on the face you just painted. Apply moss to painted areas and repeat until entire pumpkin is covered.
When both the moss and base coat for the face area is dry, not paint their faces in. Brown eyes, white mouth and red battle marks. Get creative because no two Kakamora are alike…I think. If you don't have a steady hand, use the paint pens to fill in their facial expressions.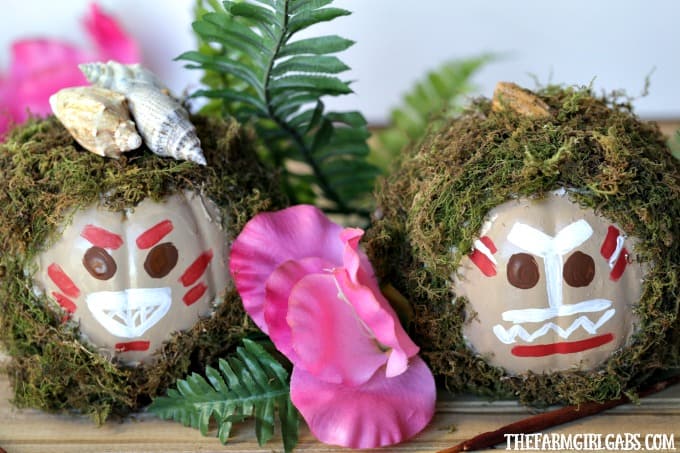 You can even add a creative headpiece to each just like they wore in the movie.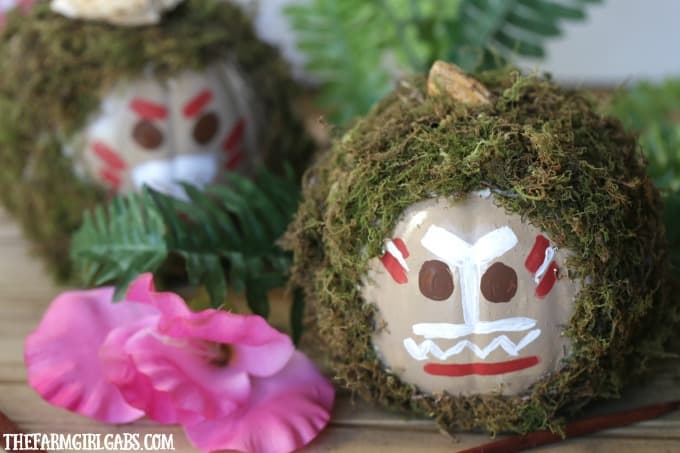 All I can say is….you're welcome! Happy crafting these cute Moana Inspired Kakamora Pumpkins.
Be sure to check out my other Disney-Inspired Pumpkin Ideas!