How to Avoid the Crowds At Walt Disney World
A packed Disney Park can sometimes lead to an unmagical experience. Here is How to Avoid the Crowds At Walt Disney World.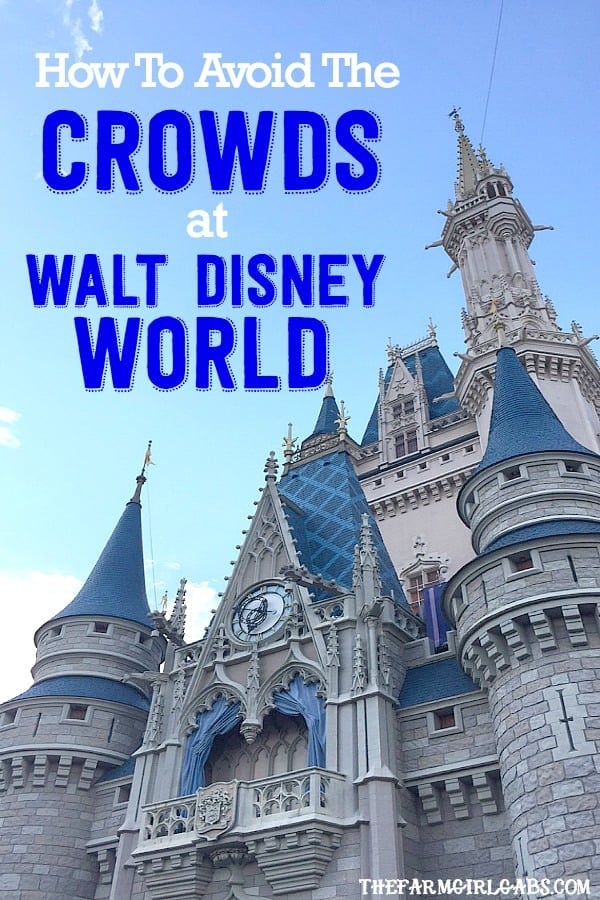 Summer is the perfect time to visit Walt Disney World. Toy Story Land is opening very soon so that's even more reason to plan a trip to my most favorite travel destination
. Summer is also the perfect time to take a few deep breaths, exercise some patience and know a few tips on how to avoid the crowds At Walt Disney World. Walt Disney World is a great place for families to vacation. In fact, it's an attractive destination
for crowds from all over the world. So, as big as Disney World is, it's no surprise that it still gets very crowded. Your whole experience does not have to be hampered by these crowds though. There are some really simple ways of avoiding crowds at Disney. And before you get packing, be sure to check out my Disney Packing Lists page for more planning resources.
Some Tips on How to Avoid the Crowds At Walt Disney World
Plan for the Off Season
The first key is planning your trip for a time when Walt Disney World parks are generally less crowded. While there is no true offseason, there are times throughout the year that typically have lower attendance. Early to mid-February and early to mid-December are two such times. September and late August are also good times for fewer crowds. That heat though…
A special note for Epcot specifically: go when there is not a festival. It makes a huge difference.
Time your Fastpasses
Fastpass+ is a system Walt Disney World uses to give you an opportunity to secure a time slot for rides you want to experience. When you use all your fastpasses, you are able to start adding more. Schedule fastpasses close together in the morning so you can pick your favorite rides off one by one in the afternoon. This is particularly effective in the Magic Kingdom.
Know the Parade Schedule
What time is the 3 o'clock parade? Parades cause roadblocks and people start camping out for them way ahead of time. Know the parade routes and schedule so you can be far away from there before and during the parade. Any time there is a big parade or show going on is an opportunity to ditch the crowd.
Anticipate crowd patterns
The beginning of the day is always going to be relatively crowded. If you show up after rope drop the crowds will have dispersed. In the Magic Kingdom, there is at least one big draw in every land, but most people head left to Tomorrowland and go counter-clockwise. You can lose the crowd by going left into Adventureland.
In Epcot, most people go clockwise around the World Showcase, starting with Mexico. If you start on the right with Canada, United Kingdom
and France, then double back and go to Mexico, you avoid the initial crowd and are back in the flow once they've moved on.
Two o'clock is the peak time for park attendance. After that people start leaving. If you are planning a late night you can beat a lot of the crowds by entering the park in the afternoon.

Paths Less Traveled in the Magic Kingdom
There are two Adventureland breezeways that allow you to move between Frontierland and Adventureland with ease.
Frontierland has a boardwalk along the waterfront of the Rivers of America that is a good way around crowds.
If you dine at Columbia Harbor House, look upstairs for seating. It's always quiet and a good place to recharge.
Another good way to get around without battling crowds is to let the WDW Railroad take you around the park.
When going between Tomorrowland and Main Street, you can avoid the busy hub by cutting through the Tomorrowland Terrace restaurant area.
One of the least known shortcut paths at Walt Disney World is the one that connects the Fantasyland train station and Space Mountain. It's quiet and not crowded at all.
When is your favorite time of year to visit Walt Disney World? Do you have any helpful tips to share for beating the crowds?