Keep Entertained This Holiday With Solitaire by MobilityWare
Keep Entertained This Holiday With Solitaire by MobilityWare.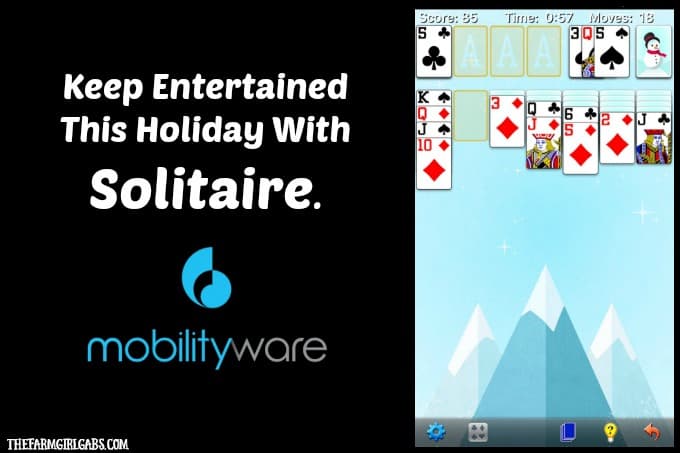 I will never forget the first time my father introduced me to the game of solitaire as a child. While it took me a few tries to fully understand how to play, I quickly picked it up and have been playing ever since. I always loved the challenge and thought-provoking game of solitaire. Now that we have so much technology at our fingertips,  I can play Solitaire by MobilityWare right on my iPhone. Solitaire by MobilityWare is the ORIGINAL maker of Solitaire with Daily Challenges.
I love having apps on my phone. Games like Solitaire by MobilityWare keep me occupied when I am bored. It also allows me to escape from a hectic day, take a break and play a game…or two. Plus, I don't have to worry about carrying around a deck of cards. I can just unlock my phone and play!
Solitaire By MobilityWare is available for free in the App Store on iTunes. Within seconds, I had it loaded on my phone. I love having the ability to play solitaire on the go.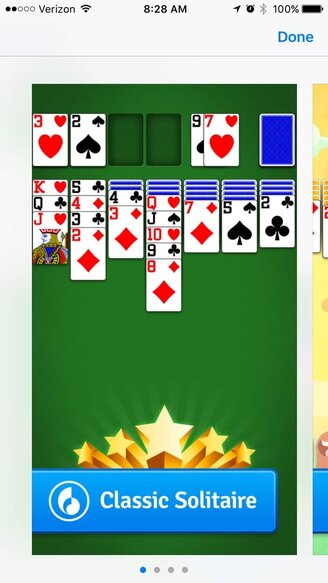 Solitaire by MobilityWare also offers Daily Challenges. MobilityWare frequently updates Solitaire to include fun new features! If you like Windows Solitaire, you're going to love this app. Each day you'll receive a unique Daily Challenge. Solve the Daily Challenge and receive a crown for that day. Earn trophies each month by winning more crowns! Your Daily Challenges, crowns, and current trophy status are available to view anytime.
Play by yourself or challenge other players in real-time. Solitaire can deal the same hand to multiple players so they can compete against each other at the same time. You can have your choice of playing with your friends or testing your solitaire strategy against a completely random player. Just because it's Solitaire doesn't mean that the play has to be solitary!
You can control how the game is played, how the cards look and how the background looks by selecting the settings icon in the lower left corner of the screen. There are also many different themes to choose from including a New Year's theme and Spring Theme.
You can even add Solitaire iMessage Stickers to your text messages! To send a sticker, open your Messages app. Tap the Apps button (which looks like the App Store icon), then select our Solitaire icon to view and pick from the sticker pack. Isn't that fun!
Take a break from the holiday hustle and bustle and enjoy a game (or two) of solitaire by MobilityWare on your iPhone. You can play on the go or in the comfort of home. It's nice to unwind a little with a classic game like solitaire.