Holiday shopping should be fun, not stressful. So, if you have a teen boy that you are struggling to buy for, check out these Gift Ideas For Teen Boys.
Teenage boys can be very tricky to shop for. As a mom to both a teenage daughter and teenage son, I can honestly tell you that I enjoy shopping for Gabrielle much more than I do A.J. Boys! Long gone are the days of watching Disney cartoons. Shopping was much easier when you could buy a favorite toy or two. Its seems once A.J. hit that teenage mark, I now have to walk a fragile line of "that's cool mom" vs. "that's downright dorky mom!". While I do like to embarrass both my kids once in a while (it is our motherly prerogative after all), I like to select gifts that they will each appreciate and like.
Check out these Gift Ideas For Teen Boys.
Fitbit – Have fun tracking your fitness and sleep cycle.
Guitar Hero Live – Channel your inner rock star. Take the stage and shred some tunes with friends.
Bluetooth Headphones – Go wireless. Pair these with your smart watch, smart phone or any blue tooth enabled device.
Amazon Echo – What kid doesn't like music? Amazon Echo is a hands-free speaker you control with your voice. Echo connects to the Alexa Voice Service to play music, provide information, news, sports scores, weather, and more—instantly. All you have to do is ask.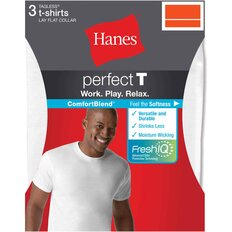 Hanes FreshIQ – America's #1 underwear and socks just got better…and socks and underwear make great gifts! The new Hanes FreshIQ tackles that locker room smell with an innovative advanced odor protection technology featuring an antimicrobial finish.
Portable Battery Charger – For the kid who loves his mobile devices, it's important to stay powered up! A portable battery charger is a must!
New Gym Bag – From the gym, to practice to an overnight trip, a gym bag is a necessity for the active teen.
Sport Tickets – Tickets to cheer on a favorite sports team make a great gift idea!
PS4 – A Playstation 4 is the perfect gift for the gamer in your life.
Apple Watch – Keep perfect time with the new Apple Watch.
Oakley Sunglasses – These stylish Oakley Sunglasses will keep your teen looking cool and collected.
Go Pro – Capture all the action with a GoPro. GoPro video cameras are completely waterproof and shockproof so they can be used in any type of environment or conditions.
Magazine Subscription: Give the gift of reading this season. Surprise your teen with a magazine geared towards a favorite interest like sports or technology.
Cologne – Stay fresh with some hip cologne.
Magnetic Darts – Challenge your friends to a fun game of darts. These are magnetic and safe too!
Quadcopter Drone – Soar high and capture some really cool aerial videos.
Some items were received to help facilitate this post. This post may contain affiliate links.