The Sanderson Sisters are at it again. With the wave of a wand, some Hocus Pocus, and a few bat wings and bones, this spooky Cauldron Slime comes to life just in time for Halloween.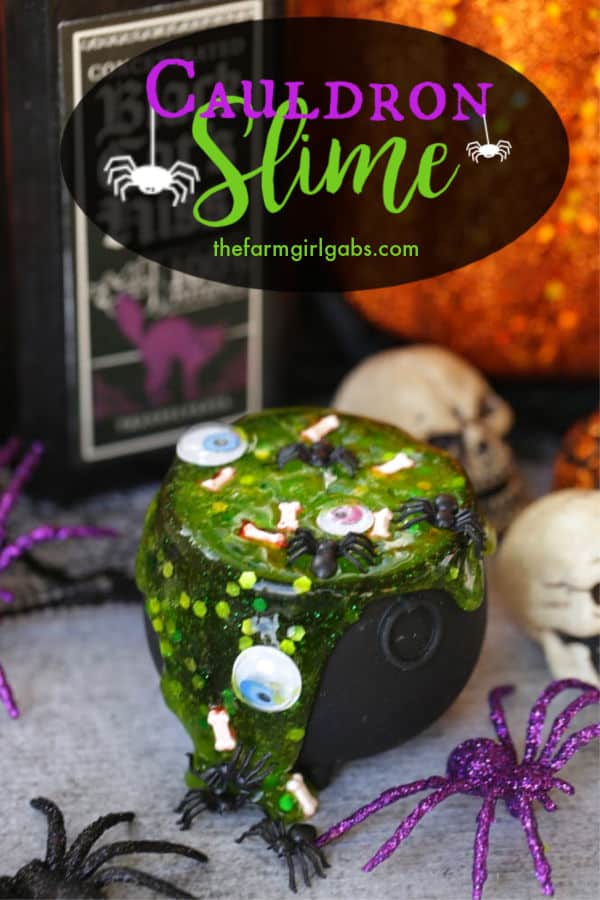 Oh. My. Gourd. Halloween is almost here and I am back with yet another bewitching Halloween craft. This spellbinding Cauldron Slime is a cool project to celebrate the season. The kids will love my collection of fun slime recipes. I must say I have really put these silicone cauldrons to great use. Talk about the most bang for my buck. They first appeared in the Witches Brew Cupcakes and then in the Halloween Cauldron Corn recipe.
Slime is the perfect boredom buster for kids because there are so many cool ways to create your own. I have a couple methods to make slime here on The Farm Girl Gabs. For this Cauldron Slime, I used the liquid starch recipe.
Make Your Own Cauldron Slime
Start by combining the glue and a drop or two of the food coloring together. Add the glitter and confetti and mix.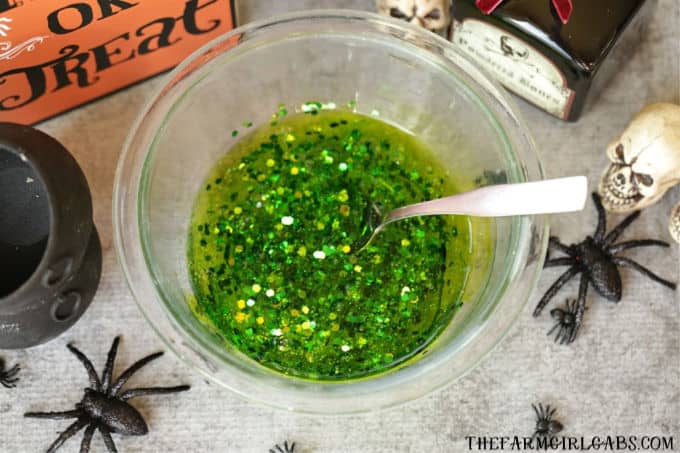 Gradually stir in the liquid starch. The more liquid starch you add the thicker the slime will be.Mix it well just like The Sanderson Sisters would.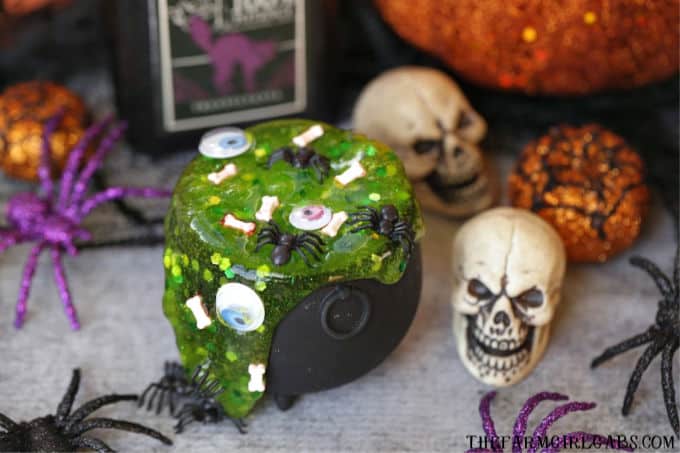 Add the creepy spiders, eyeballs and bones. Pour into these fun silicone cauldrons for a spooky Halloween party favor.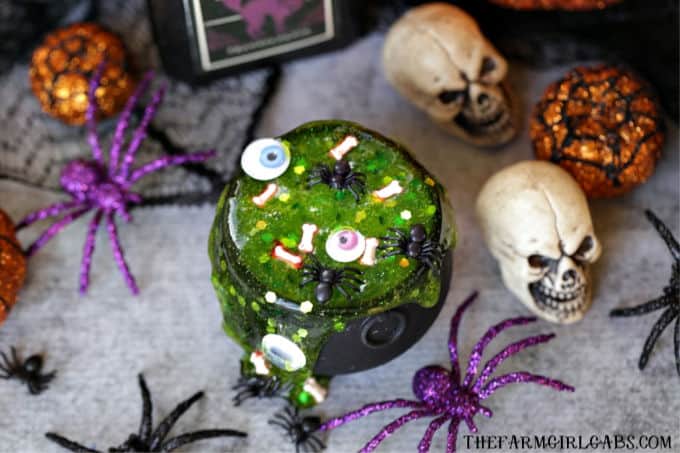 Happy haunting!
More Halloween Fun!
14 Spooky Halloween Drinks For Kids