Carve up some Disney magic this Halloween with one or more of these 100+ Disney Pumpkin Carving Ideas.
This post contains affiliate links. Please see my disclosure policy for details.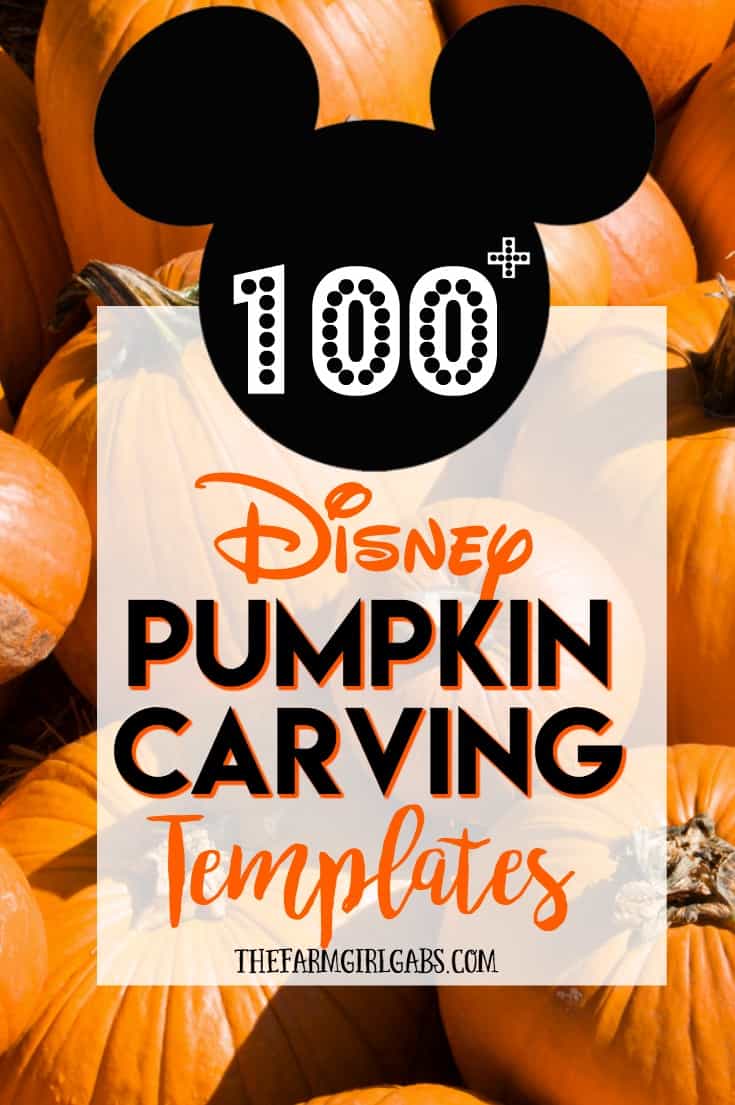 Happy Halloween to all my fellow Disney Addicts! This fun-filled fall season has finally arrived. Have you headed out to the pumpkin patch yet to find your "perfect" pumpkin? I love living on a farm. We grow 35 acres of pumpkins each year and I love all the different shapes, colors, and sizes. Did you decide how you are going to carve your pumpkin or pumpkins yet?
Since you all know of my love for all things Disney, I thought it would be fun to compile a list of Disney Pumpkin Carving Templates & Stencils. This list has something for everyone – from Frozen to Mickey to Cars. Each year, Mickey usually is carved into at least one of our pumpkins. Which character will we carve this year? Hmmm…..I'll let you know.
Pumpkin carving is a fun family project. Simply print out a template or stencil, trace it on your pumpkin and carve away. Don't forget to save the seeds too.
100+ Disney Pumpkin Carving Ideas:
Disney Frozen (Elsa, Anna, Olaf, Kristoff)
The Princesses
Cinderella
Tinkerbell
Snow White
Ariel
Rapunzel
Tiana
Sleeping Beauty
Jasmine
Classic Disney
Winnie The Pooh
Tigger
Donald Duck
Mickey Mouse
Vampire Mickey
Minnie Mouse
Goofy
Cheshire Cat

Toy Story
Woody
Toy Story Alien
Avengers
Captain America
Avengers
Black Widow
Thor
Iron Man
Hulk
Cars
Lightning McQueen
Tow Mater
Monsters Inc.
Mike Wazowski
Sulley
Disney Junior
Doc McStuffins
Jake & The Neverland Pirates
Sophia the First
And while you are at it….here are some pumpkin carving tools that will help you carve the Perfect Disney Pumpkin!
Hoping your Halloween is practically perfect in every way! Happy Halloween and Happy Carving!
Need some more Disney-Inspired Pumpkin Inspiration. Check out my collection of Disney-Inspired no-carve pumpkin ideas!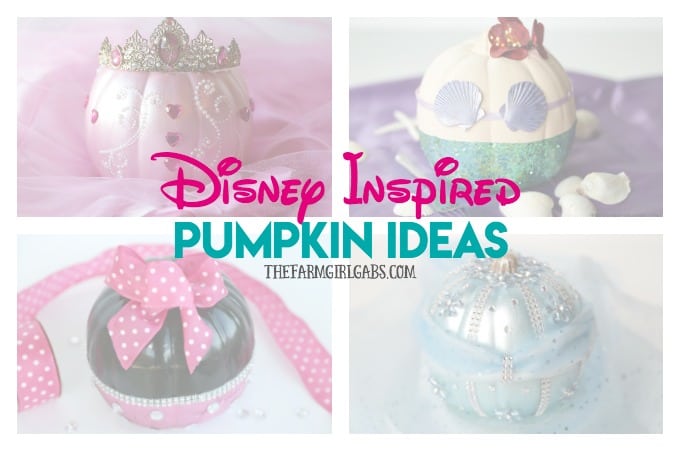 Disney-Inspired Pumpkin Carving Ideas