When To Plant A Backyard Vegetable Garden
Starting a backyard vegetable garden takes a little time and preparation. Not sure when to plant throughout the season? This post will guide you on When To Plant A Backyard Vegetable Garden.
This post may contain affiliate links. We may receive a small commission if you click and purchase something. Please see our disclosure policy for more details.
Sometimes gardening can be all about timing. The best way to find the right timing for plants in your garden is to take the time to find out what growing zone you are in. Depending on your growing zone you may have a longer or shorter growing season.
You may find that you can grow very little in the winter without the help of hot frames or hoop houses while some can not grow in the summer without protecting their garden from scorching.
This guide will give you a basic idea of what you can grow in each season though you should check your local zone to be sure as it can be a drastic change between the northern areas compared to a tropical climate.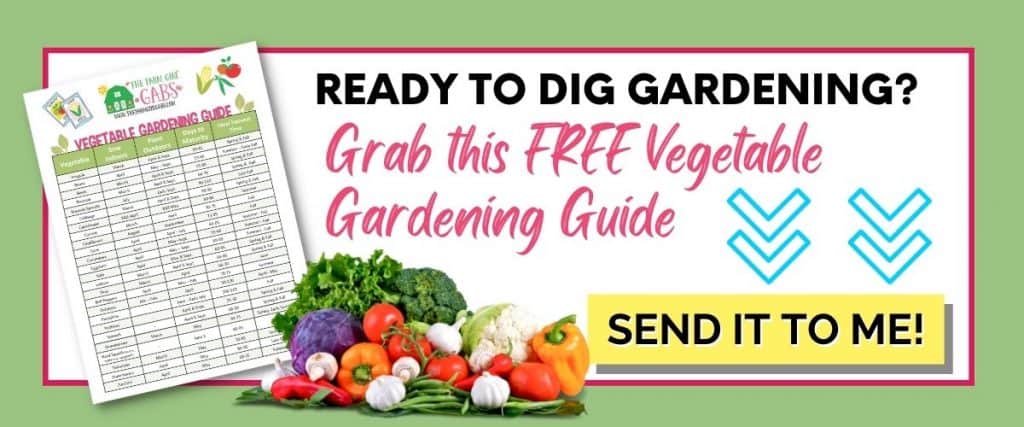 What to plant a backyard vegetable garden in the spring
As the weather starts to warm up, most of us are excited to start planting our vegetable gardens. It's important to wait until after the last frost date before planting your garden. This date varies depending on your location, but you can usually find this information online or by contacting your local extension office.
Once the danger of frost has passed, you can start planting cool-season vegetables such as peas, spinach, lettuce, carrots, and broccoli. This is the time you will start plants that take a long time to grow and like the summer heat. These plants do best when given as long as possible to grow but need to be planted after all danger of frost has passed.
What to plant a backyard vegetable garden in the summer
Throughout the summer you can plant things that love the heat and will have plenty of time to grow before the first frost. The summer is a great time to extend your garden beds to produce more food. This is the perfect time for planting fast-growing veggies, and herbs, and if it is not too hot and shade is available you can even get a head start on your fall crops during the summer.
What to plant a backyard vegetable garden in the fall
In many regions, fall is the perfect time to plant a second crop of cool-season vegetables to get another harvest for feeding your family. These vegetables will mature in the cooler weather and can often be harvested well into the winter months even without protection from the weather. Some great fall vegetables include kale, lettuce, broccoli, carrots, and Brussels sprouts.
What to plant a backyard vegetable garden in the winter
In some areas, it's possible to grow vegetables throughout the winter. This is known as "winter gardening." To do this, you'll need to choose cold-hardy vegetables, such as spinach, kale, carrots, and radishes, and protect them from freezing temperatures by using row covers or other methods. This allows you to greatly increase the time you can grow food for your family.
Easy Vegetables To Grow In Your Garden
Remember that growing your own food can be one of the best things you can do and no matter the season you can find a way to start growing food to help your family thrive. Here are a few ideas on what you can easily grow to get your started.
Lettuce
Radishes
Spinach
Carrots
Zucchini / Squash
Potatoes
Green Beans
Beets
Tomatoes
Peppers
Gardening Tools to Help You Start Your Garden