Prepare zesty and fresh-baked treats to eat during the holiday season with this recipe for Gingersnap Cookies. The recipe is simple enough and will leave you with the tastiest cookies to enjoy.
This post may contain affiliate links. We may receive a small commission if you click and purchase something. Please see our disclosure policy for more details.
Do you remember enjoying Gingersnap Cookies with your parents and grandparents when you were a child? While these tasty cookies have been around for decades, this recipe will pleasantly surprise you because it's easy to prepare and leaves you with the most flavorful cookies possible.
And, although gingersnaps are great for serving during the holiday season, you can enjoy them throughout the year now that you know how to make them at home from scratch!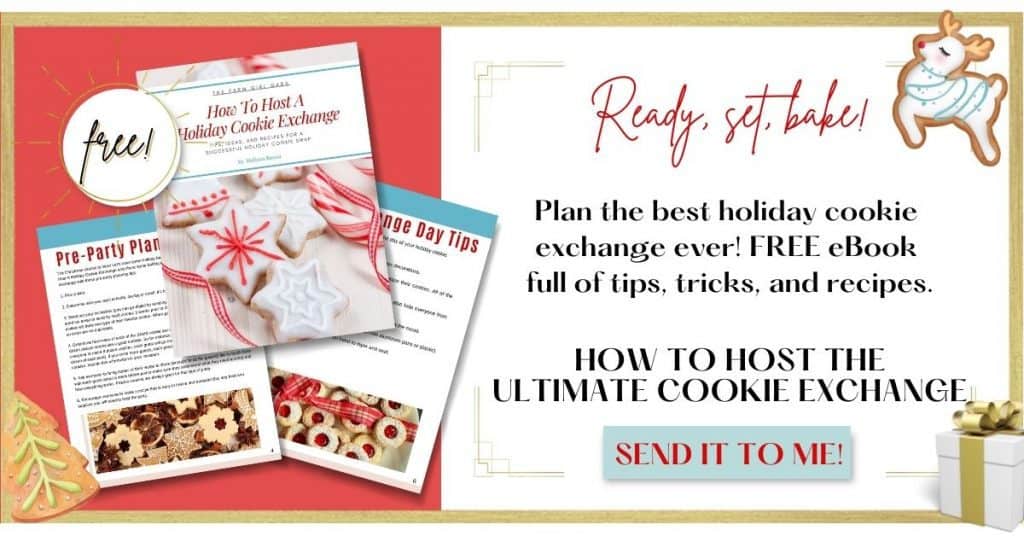 Why You'll Love the Gingersnap Cookies Recipe
You won't need too many ingredients to prepare these delicious cookies! You may already have most or all of the required ingredients at home.
You can add frosting to the Gingersnap Cookies or leave them without the frosting, whichever you prefer.
These cookies are full of flavor and are perfect for serving to friends and family when they visit you.
Gingersnaps are great cookies to share at a Holiday Cookie exchange.
How to Make the Gingersnap Cookies
Set your oven to 350 degrees Fahrenheit and wait for it to get hot while placing your cold egg still in its shell in a bowl full of warm water.
Line your baking sheets with parchment paper and begin creaming your butter with the sugar and shortening for about five minutes. Add in the egg to incorporate it, and then add in your molasses, mixing until combined.
Toss in the remaining ingredients, including the salt, flour, ginger, cinnamon, and baking soda, beating until you've incorporated everything.
Scoop balls of the dough on the baking sheet, place in the oven and bake for a minimum of 12 minutes and a maximum of 15 minutes before placing it on a cooling rack to cool your cookies down.
Do I need special equipment to prepare these cookies?
No, you won't need much equipment at all. The only items you need include baking sheets, a mixing bowl, mixing spoons, and a cookie scoop.
What ingredients will I need for the frosting?
If you'd like to add a frosting to your Gingersnap Cookies, you'll need ½ cup powdered sugar and up to three tablespoons of your favorite coffee creamer, combining the two and then applying the frosting over your cooled cookies.
How can I store these cookies to keep them fresh and flavorful?
Keep your cookies fresh and flavorful by placing them in an airtight food container. You don't need to store these cookies in the fridge. Keep them on the countertop and enjoy them as often as you'd like.
What can I do if my cookies start to get hard?
If you notice that your Gingersnap Cookies are starting to get a bit too hard, place a slice of fresh bread into the container with the cookies. While it may sound strange, it keeps the cookies moist and delicious instead of dry and rock solid. Be sure to switch out the slice of bread from your cookie container each day. Your cookies should remain fresh for up to five days when stored properly.
Cookie Making Kitchen Essentials
Stand mixer with Paddle Attachment
Try These Easy Cookie Recipes
Yield:

2 dozen cookies
Gingersnap Cookies
Prepare zesty and fresh-baked treats to eat during the holiday season with this recipe for Gingersnap Cookies. The recipe is simple enough and will leave you with the tastiest cookies to enjoy.
Ingredients
1/2 cup unsalted butter, room temperature
1/4 cup shortening
1 cup granulated sugar
1/4 cup molasses
2 1/2 cups all-purpose flour, scooped and leveled 2 tsp baking soda
1 1/2 teaspoon ground ginger
1 teaspoon cinnamon
1/2 teaspoon salt
Optional Frosting:
1/2 cup powdered sugar
2-3 tablespoons milk or flavored coffee creamer
Instructions
Preheat the oven to 350 Fahrenheit
Place cold egg still in its shell in a bowl of warm water to bring it to room temperature. Line two baking sheets with parchment paper
Cream the butter, shortening and sugar until light and fluffy (4-5 mins). Add in the egg and incorporate fully
Add in the molasses and mix until just combined. Add in the flour, ginger, cinnamon, salt and baking soda. Beat until incorporated.
Scoop even-sized balls onto the baking sheet.
Bake for 12-15 mins until lightly browned and crinkly.
Let cool on the baking rack completely.