Seed is a daily probiotic and prebiotic wrapped into one green capsule. Here is my review of how Seed Probiotics work.
This is a sponsored post with Seed.com. This post may contain affiliate links. We may receive a commission if you click and purchase something. Please see our disclosure policy for more details. This is not intended as medical advice.
I think it is safe to say that 2020 took a toll on most of us. Last year took a toll on my health. I feel like a lot of us are in the same boat. Chalk up the stress eating to dealing with life during a pandemic, while quarantined at home to a much needed health overhaul.
For me, 2021 is all about self care. When I rang in 2021, I made a conscious effort to put my health first. My health journey started with adding a probiotic to my daily routine. Enter Seed.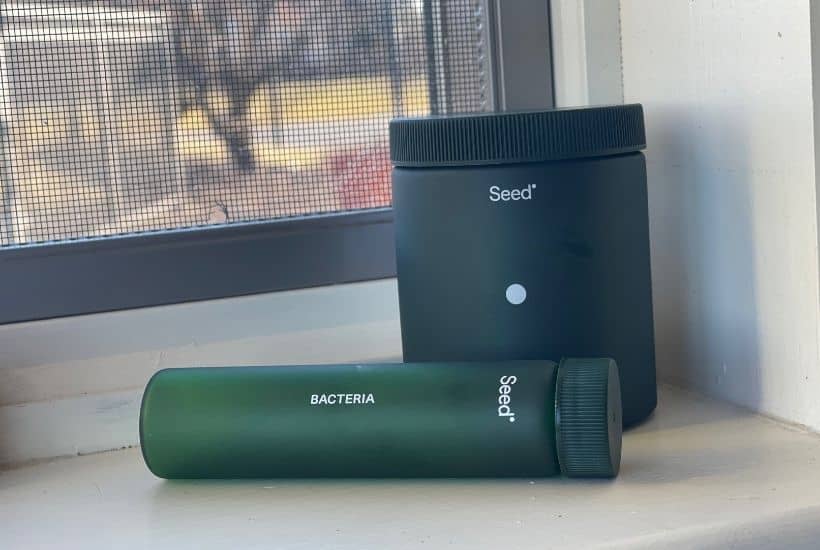 When Seed Synbiotics contacted me about an affiliate partnership, I was eager to learn more. It was an opportunity for me to easily take control of my health. It was a sign. I like signs. They speak to me.
What is Seed you ask? Seed is a daily probiotic that benefits the digestive, heart and immune system. Before I get into a little more about Seed Probiotics, let's cover the basics on what I learned about prebiotics and probiotics at Seed University. Yep, I went through training and even took an exam!
What Are Probiotics and Prebiotics?
Probiotics are live bacteria and / or yeast that lives inside our body. In simple terms, Probiotics are live microorganisms that, when administered in adequate amounts, confer a health benefit on the host.
These live microorganisms are good for our digestion and have many other health benefits.Often, the balance or imbalance of bacteria in your digestive system is linked to overall health and disease.
Prebiotics are what feed your probiotics. They are the food or catalysts
Adding a daily probiotic supplement to our diet can help keep your gut healthy and are linked to a wide range of health benefits.
Some Benefits of Probiotics Include:
• Helps digestive health and gastrointestinal function (a.k.a. Going to the bathroom)
• Boosts your immune system
• Promote heart health
• Help your metabolism
• Improve skin conditions
• Easy bloating and help alleviate constipation
So What is Seed Daily Synbiotic?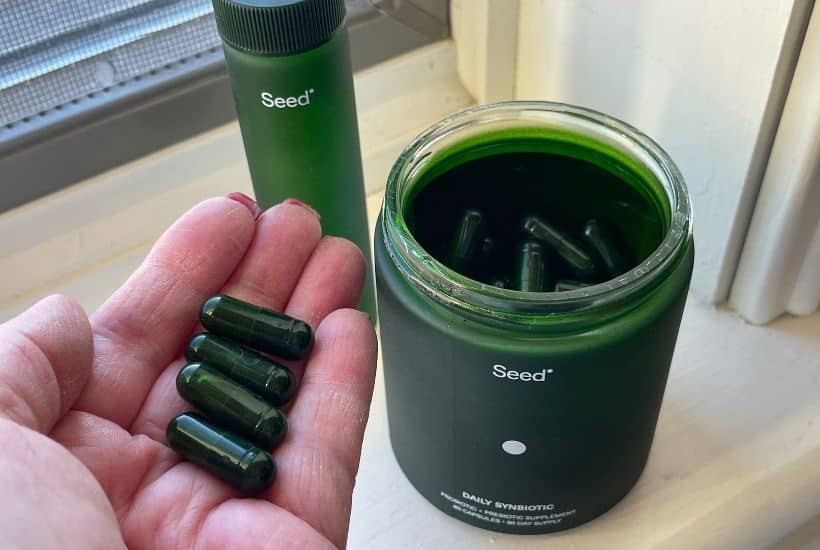 Seed is a daily probiotic and prebiotic wrapped into one green capsule. They have a 2-in-1 nested capsule technology, designed so the probiotics survive the trip through your digestive system!
Probiotics don't work without prebiotics and this was something I learned during the Seed University training.
Seed adheres to the FDA requirements and the highest global regulatory standards—EFSA (Europe) and FOSHU (Japan). They rigorously tests its product above and beyond what is required.
Seed Daily Synbiotic is vegan, gluten-free, preservative -free, and dairy-free.
Seed is clinically tested and contains 24 naturally-occurring strains not found in yogurt or fermented food or beverages. Seed lives up to the highest standards for human and planetary health.
Seed Probiotics: The Importance of Sustainability
Let's talk about Seed's mission for sustainability and saving our planet. When you first purchase Seed supplements, you will receive a Welcome Kit that includes a glass jar, a glass vial, and a refill of supplements. Seed uses a box created from biodegradable algae paper to package your kit.
I love the fact that they are dedicated to protecting our environment. The packaging can easily be composted, while the glass vial and jar can be reused again and again when the monthly refills arrive.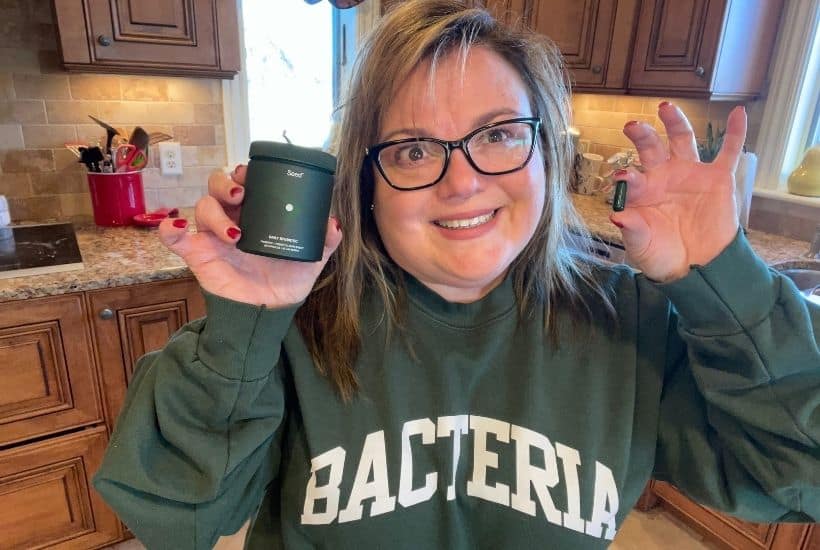 Seed Probiotics: So Far So Good
As I stated previously, I really want to focus on me this year. Farm life is very busy for our family and I work a lot. With that my healt often gets pushed aside.
I have been taking on Seed supplement daily for about three weeks and I already feel less bloated and my gut health definitely feels more regular. I am transitioning to two capsules a day currently to ease the transition.
Let's just say that I am now a "bacteria lover." If you want to learn more about Seed, visit their website or check out their Instagram. Give it a try for 30-days. They do have a money-back guarantee. If you decide the subscription isn't right for you, you will receive a refund.