Magic Kingdom with Preschoolers: What You Should Know
Planning a Walt Disney World Vacation with your littles? I got you covered. Here are my tips for visiting Magic Kingdom with Preschoolers.
This post may contain affiliate links. We may receive a small commission if you click and purchase something. Please see our disclosure policy for more details.
Are you a lifelong Disney fan? Do you remember what it was like visiting Magic Kingdom as a kid? Truthfully, I didn't visit Walt Disney World until I was 18 years old, but I sure do remember each of our kids' first visits.
Visiting Magic Kingdom with Preschoolers and little ones can be a magical experience with a little planning. It's such a rewarding and beautiful experience to take a young child to a Disney park and experience it all fresh through their eyes. Visiting Magic Kingdom with preschoolers totally reignites the magic of our first memories with Disney.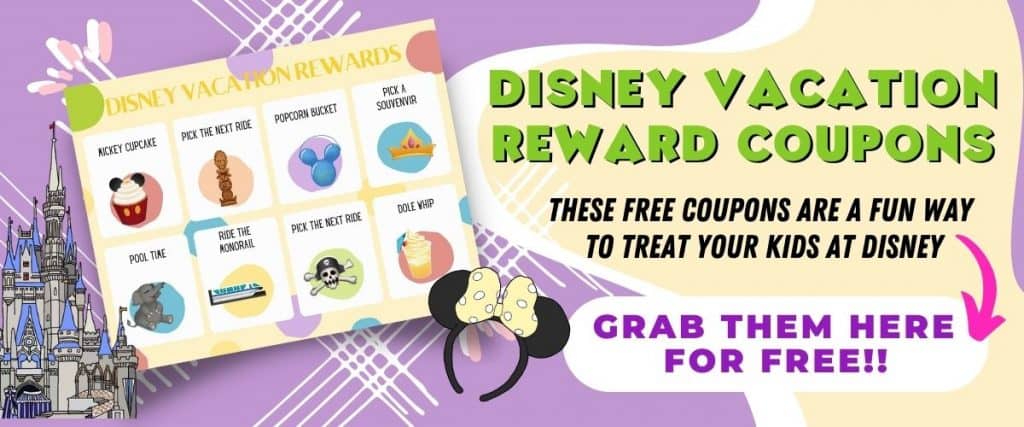 It's also funny how we may be so opposed to new changes in the parks because it takes away something that we cherish, yet when we introduce Walt Disney World to our little ones, they embrace the updates and that becomes their Disney experience. As a result, we start to see the replacements we rail against in a new light and forge fresh memories. If you are planning to visit Magic Kingdom with preschoolers sometime soon, here are some tips you will enjoy.
Character Breakfast
Waiting in a table service restaurant is torture when there are so many rides outside to go on. Even breakfast at the hotel can be excruciating for a kid who just can't wait to finally be in the Magic Kingdom! One way to make things easier is with a Character Breakfast so that your preschooler can meet with some popular Disney Characters and get some pictures and autographs. You can even get into Magic Kingdom Early with reservations for Breakfast at Crystal Palace, or Cinderella's Royal Table.
Quick Breakfast
One of the benefits of the character breakfasts is that they are buffets, so you can really load up on fuel for the day. On the other hand, it could way you down. It also takes a lot of time and despite the added value of the characters, it is pricy. An alternative is to grab a quick-service breakfast before you get to the park so that once you enter you can get straight to the magic.
Know their Limits
Factor in your preschooler's limitations while you plan your trip. It's way better to reduce your expectations of what you can accomplish with Preschoolers at Magic Kingdom. Remember nap schedules and plan to make full use of the Baby Center if you need too. It's a convenient respite near the entrance to Adventureland. You may want to bring a stroller because it is a lot of walking and you may have to carry your preschooler a lot if you don't have one.
Segment your plans
Block out chunks of activities based on the entertainment value for your preschooler and the level of convenience. Plan to spend a large amount of time in Fantasyland and set aside time to visit Tom Sawyer's Island. These are the best to places to experience Magic Kingdom with Preschoolers.
Plan for Parades and Shows
Part experiencing Magic Kingdom with preschoolers is making things as easy on yourself as possible so you can conserve energy and do things efficiently.and quickly. There is a lot of walking and often the elements are against you. Part of streamlining your day involves knowing the parade routes and showtimes for outdoor entertainment.
Don't miss the new Move It! Shake It! Mousekedance It! at the hub. It's perfect for preschoolers. Also, knowing the parade routes and times helps you prepare your plans and know which areas to avoid if you want to skip them.
Rider Switch
Obviously, you should have some fun on your own terms! If you want to go on a ride your Preschooler can't join you on, you can get a rider switch pass which lets two adults swap places after a ride so that someone can watch the kid and you both don't have to wait in line. The best way to execute this with preschoolers at Magic Kingdom is for the adult who plans to use the pass to take the child somewhere fun while the other one rides. This can be buying a snack or going on a nearby ride, rather than waiting on a bench.
Have Fun Together
The most important thing to remember when you have a great time and make new magical memories. Don't stress out and enjoy every moment! Have you been to Disney World with a preschooler before? What was your experience? Please share your comments below!
Check out these other helpful Disney World Vacation Planning tips:
Ways To Make Your Disney Vacation More Magical
101 Photos To Take At Walt Disney World
Summer Disney World Vacation CheckList
The Ultimate Disney Packing List
Pack More Fun With These Disney Travel Essentials