Summer Disney World Vacation CheckList: 5 Must-Dos
How exciting! Your (probably) long-awaited summer Disney World trip is finally on the horizon! Pack your bags and read these tips for how to prepare. As your travel date draws nearer, you probably want to do everything you can to prepare for this big trip. So here are five critical things you must do before you visit Walt Disney World this summer.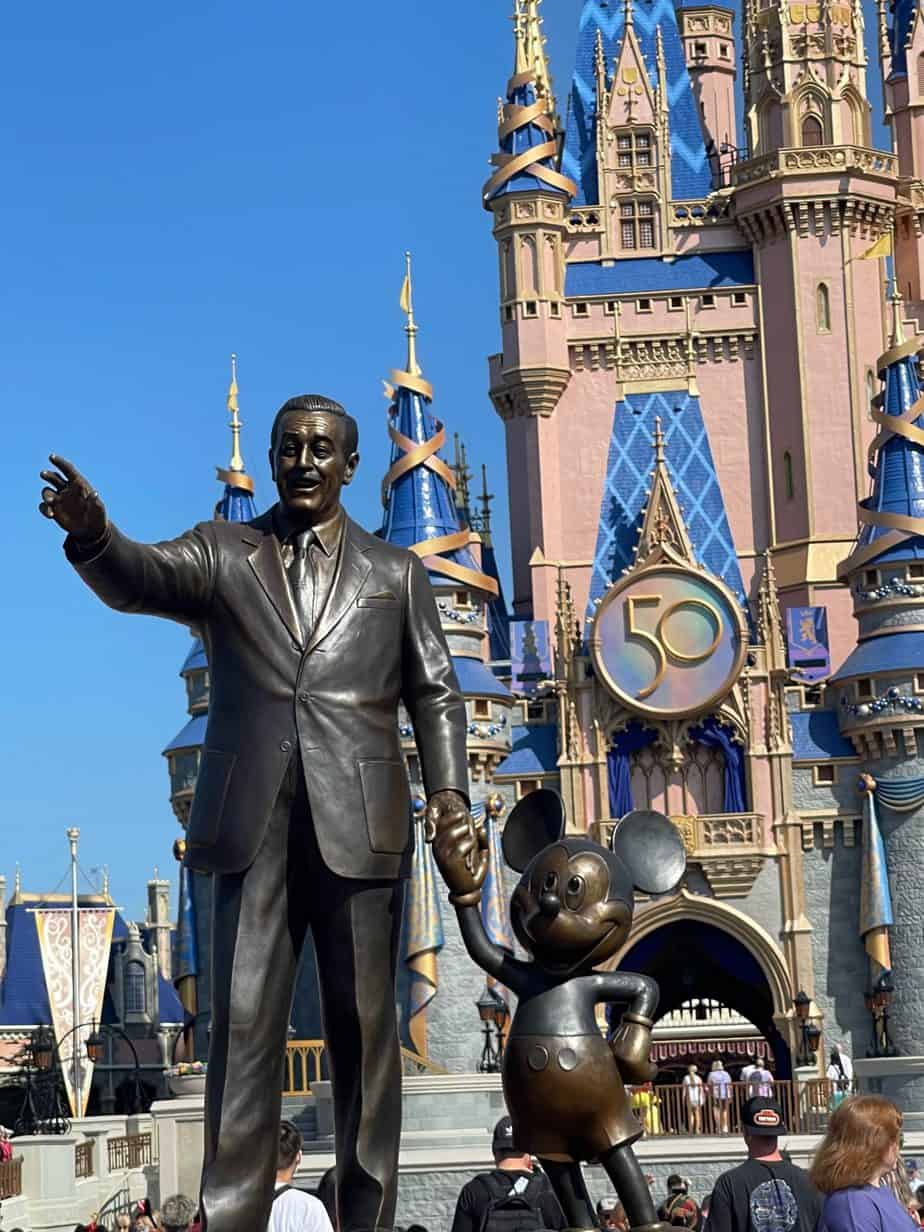 This post may contain affiliate links. We may receive a small commission if you click and purchase something. Please see our disclosure policy for more details.
Make Reservations
Making Reservations for your summer Disney World vacation has changed a lot. At one point, we used to just have to worry about making dining reservations. But now, you need to make a reservation for admission to every park. Just having a ticket isn't enough to get admission anymore. You have to select from the available dates on their park reservation system.
This poses a problem if you wait until the last minute. Since planning a successful Disney vacation hinges so much on where you will be each day, it's crucial that you secure each park day on your trip using the Park Pass reservation calendar.
Meanwhile, Disney also changed the way you book dining reservations. That pre-COVID 180-day reservation window is long gone. The new opening window is 6:00 am Eastern time 60 days prior to your arrival. That also goes for Enchanting Extras, tours, and anything else you need advance reservations for.
It used to be that one of the first things you'd plan was your meals and you could structure your summer Disney World vacation around that. Now, you will likely need to choose from what is available at the parks you booked for each day since securing your theme park reservation takes priority.
Check for Deals
Whether you have already booked your trip or not, there may be special offers now available that either Disney didn't announce beforehand, or you overlooked. You can find special offers by clicking a link on the bottom of the Walt Disney World official website. These typically include package deals, discounted resort stays, Visa cardmember extras and more.
Summer is a good time to find discounted rates, particularly late summer when things are winding down into fall and the coming school year. It's always worth looking to see if there is a deal that applies to you since Disney trips are more expensive now than ever.
Practice Walking
You and everybody traveling with you should begin walking for at least a couple of weeks prior to your summer Disney World vacation. If you buy new shoes for comfort, you will need to break them in. You also need to acclimate yourself to how much hiking you'll be doing while you explore the theme parks. Even a casual day on a summer Disney World vacation requires more exertion than you might realize. Be prepared for heat and humidity to tax your body as well. Regular exercise leading up to your trip prepares your body for the endurance you will need and even improves immunity before travel.
Part of this preparation can also include viewing the interactive park maps on the Walt Disney World app. Navigate the parks in advance and plan out your paths so you can be more efficient with your time and energy. Since it will be summer, keep the weather in mind and plan regular intervals of indoor activities to beat the heat.
Customize Your Packing List
When you pack for your summer Disney World vacation, think summer essentials with a little bit of just-in-case thrown in. Also, don't think that your summer packing list is exclusively what goes in your luggage case. You'll want to pack your phone with essential apps to make your Disney stay more rewarding and convenient.
When you pack your clothes, focus on comfortable breathable attire. shorts and t-shirts should be the bulk of what you bring. The summer evenings are warm and lovely, so plan to be out in the open air frequently at night. Even most signature restaurants don't require especially formal attire, but you should check the dress code for restaurants you plan to try, even if you did not get a reservation.
In addition to appropriate attire, remember other tangibles such as ponchos for frequent but short bursts of rain, sunscreen to avoid sunburn which is not at all fun on a summer Disney World vacation, and other accouterments that will help keep you cool and comfortable. Pain relievers, hand sanitizers, phone battery chargers, and sunglasses are all recommended for daily use.
Your phone needs to pack, too! download the MyDisneyExperience app and the Play Disney Parks app. Also, bring along Uber, Accuweather, and your Airline app if you don't have those already. Make sure you give yourself time to understand the Disney Genie system and determine whether the upgrade to Genie+ is right for you.
Cool Down With These Disney Shirts On Etsy
Buy Travel Insurance
The final piece of advice I have in preparing for your summer Disney World vacation is travel insurance. Airlines are so unreliable and costly that you have to protect yourself in any way you can if plans fail. If something goes wrong with your trip (ie. hurricanes, shutdowns, etc.) Disney will compensate you for Disney charges in emergency events, but your travel costs are not included in that.
Check out these other helpful Disney World Vacation Planning Posts:
Ways To Make Your Disney Vacation More Magical
Tips For Visiting Walt Disney World With Kids
101 Photos To Take At Walt Disney World
What To Pack In Your Disney Park Backpack
Disney World For Adults: A Kid-Free Guide
Pack More Fun With These Disney Packing Essentials