Top Disney World Questions About How to Have a Magical Vacation
Planning a trip to Walt Disney World and don't know where to begin? Today I am answering some of the top Disney World questions to help with your Disney Vacation Planning.
This post may contain affiliate links. We may receive a small commission if you click and purchase something. Please see our disclosure policy for more details.
Walt Disney World has magic around every corner, but it isn't always easy to find. Here are the top Disney World questions I get regarding how to get more magic from a Disney vacation. Do you have a question about Walt Disney World? Leave it in the comments below!
Top Disney World Questions
What are Enchanting Extras?
Enchanting Extras are a collection of 60 possible enhancements you can enjoy to make your Disney vacation more memorable and exciting. Enchanting Extras are typically experiences such as tours and other special events such as a marriage proposal package. No matter what your occasion for visiting Disney World, there are Enchanting Extras to bring more magic to your stay.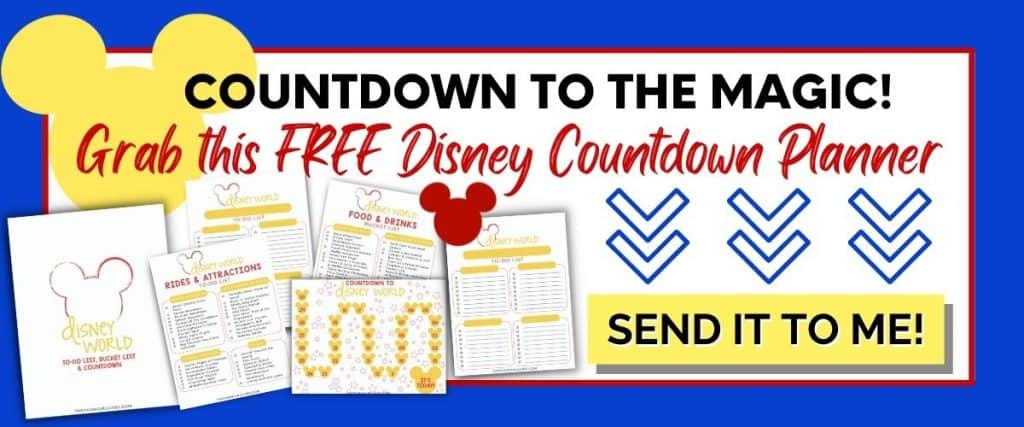 How do I get to Disney World from the airport?
This has become a very common top Disney World question. Getting to Walt Disney World from the airport is an important part of beginning your vacation, so don't start off on the wrong foot.
Although Disney no longer uses Mears to provide the Magical Express Service, Mears now offers a similar service for Disney guests called Mears Connect. I used this on my most recent trip and it is a great option. The only thing that it didn't include was luggage pick-up and drop-off at your resort.
The round trip cost for Mears Connect is $32 for adults and $27 for children. Just make sure you book your reservation before you go. Other options are car rentals and Uber.
Other transportation options include Minnie Vans, Uber or car rentals. Minnie Vans and Uber may come in exceptionally handy during your trip, but you will have to weigh whether skipping the parking fees with Minnie Vans or Uber is better than renting a car. Keep in mind that cars in Walt Disney World are rarely needed, or particularly convenient.
How do I modify or upgrade my hotel reservation?
If you booked your vacation on your own and not through a travel agent, you can make changes to your reservation by signing into your Disney account. You'll find a link that says Modify Reservations. Click or tap on that to make any updates you need.
If you need to make an upgrade from a room-only reservation to a vacation package, Book the vacation package separately, then cancel the room-only reservation under My Reservations.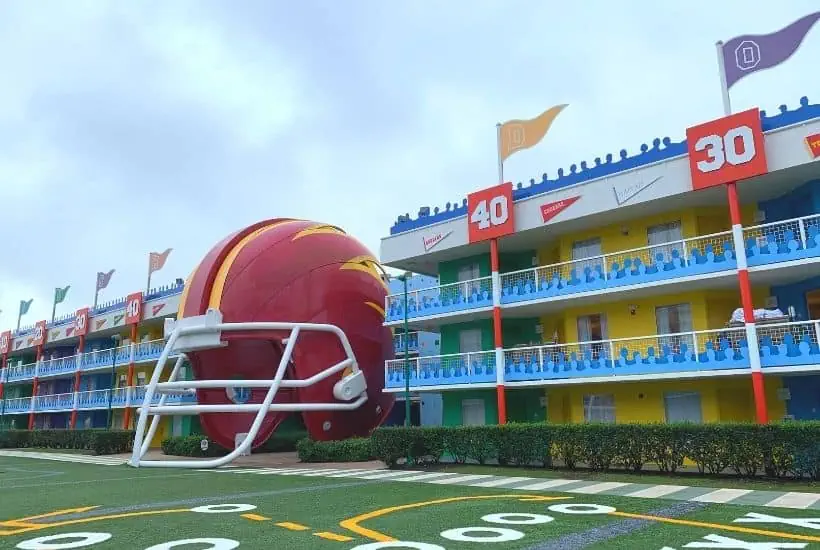 How can I speak to a person when I call about my reservation?
Automated phone trees are so annoying, even when you are making a phone call to magical Disney operators. The great news is that as a Disney guest you can bypass a lot of the rigamarole associated with trying to get through to a Disney cast member by phone.
All you need to do is add your phone number to your account info. When you call from the number you entered, a lot of the automated questions concerning your account info will get skipped so you can talk to a… REAL LIVE PERSON!
Wait! I need a park ticket and a park reservation?
Yep. You will need both a park ticket and a park reservation to visit Walt Disney World.
In order to secure reservations, you must first purchase tickets. You can purchase tickets online at Disneyworld.com, be sure to link your tickets to your Disney account by logging into your My Disney Experience account. Don't have one? Be sure to create one!
My Disney Experience account is a great way to keep all of your Disney trip information in one spot. Once you have purchased tickets, be sure to secure your park reservation as well. Always check the Theme Park Reservation Calendar before purchasing any tickets just to make sure that you can reserve your days at each park.
How do I use all the features and benefits in my vacation package?
If you bought a package that includes vouchers, discounts, or other benefits, You will receive information about how to use these benefits either at check-in or in the mail. Probably both. If you use mobile check-in, you should venture to the registration desk at some point on your arrival date to make sure you have all the necessary information about how to take advantage of all the features of your package.
What if I have to Cancel My Trip?
Disney offers a Travel Protection Plan through Aon Affinity. If you have to cancel your trip for medical reasons, illness, job loss, or other covered causes, you are reimbursed for the total cost of your trip including airfare. You are also compensated for delayed trips and covered against injury and illness. There are noninsurance-related medical protections as well. Get more details about the benefits and exclusions at affinitytravelcert.com.
Should I Upgrade to Park Hopper Passes?
Park Hopper Passes can be a great way to sample the Disney parks if you have only one or two days. There is also freedom in the option to leave one park for another on any given day. However, that option does come at a cost that is added to every day of your trip. The best approach is to plan out your trip thoroughly so that you will know if and when park hopping will be required.
How do I use Genie+
Genie+ is a premium upgrade for Disney Genie that does pretty much the opposite of the free version. Disney Genie pushes attractions that have low standby wait times while Genie+ encourages you to schedule return times to attractions for Lightning Lane (Formerly Fastpass) access. You can select your first attraction at 7 a.m. each day. Just make sure you have a park reservation that day for that specific park you are selecting for.
Genie+ only allows you to select the next available time for a given attraction with the most popular rides filling up more quickly. That means you will either need to book them for later in the day, waiting two hours at a time between reservations, or get to them at park opening before the lines have a chance to get long.
Genie+ is an upgrade you purchase with your multi-day tickets, or at the gate. You use it as part of the Walt Disney World app by logging into your account on your mobile device.
More Helpful Disney Planning Tips
Ways To Make Your Disney Vacation More Magical
Tips For Visiting Walt Disney World With Kids
101 Photos To Take At Walt Disney World
What To Pack In Your Disney Park Backpack
Disney World For Adults: A Kid-Free Guide
The Ultimate Guide To Epcot Flower & Garden Festival
Pack More Fun With These Disney Travel Essentials
I hope I answered some of your top Disney World questions.
Save these top Disney World questions. Pin the image below to your travel Pinterest board.