Easy Ham And Cheese Quiche
Ham And Cheese Quiche is an easy recipe for breakfast, Sunday brunch, lunch or dinner. With only 15 minutes to prepare, quiche is a versatile recipe everyone will love.
This post may contain affiliate links. We may receive a commission if you click and purchase something. Please see our disclosure policy for more details.
Happy birthday Julia Child! Today's delicious Ham and Cheese Quiche recipe is inspired by Julia's culinary genius. Julia liked to prepare quiches for her cooking show. This recipe is also partly inspired by my best friend Gina who shared her delicious quiche recipe on Facebook the other day.
So thanks to both of you for the quiche inspiration. Quiche is a versatile recipe that can be made in many different ways. It's a perfect recipe for Sunday brunch, holidays or as an easy meal option for the family.
I love Julia Child's cooking philosophy. She often said, "You don't have to cook fancy or complicated masterpieces – just good food from fresh ingredients." That pretty sums up how I like to cook too – easy farm-fresh recipes the whole family will love.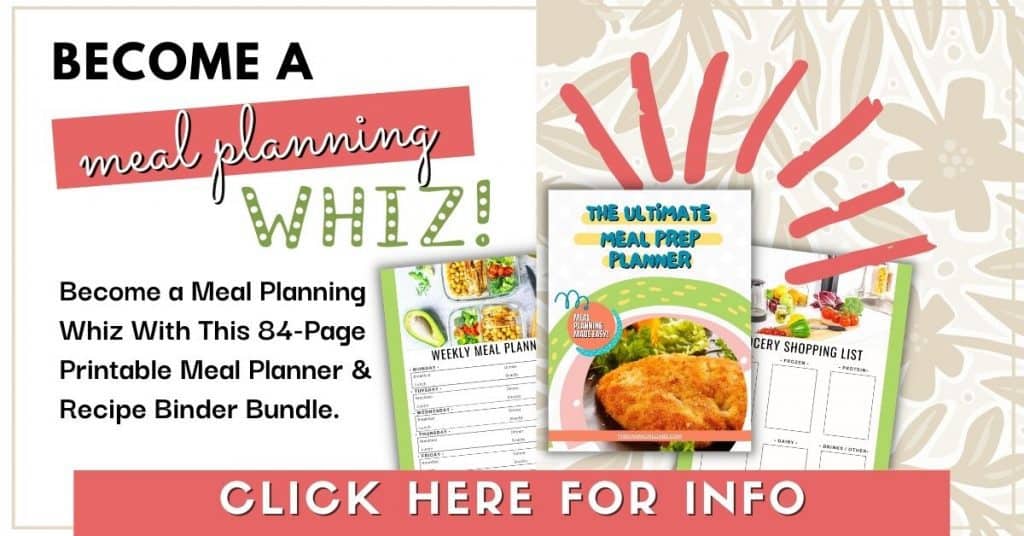 So what is a quiche? A quiche is a savory pie or tart made with cheese, milk and often vegetables. There are probably about a million flavor combinations that you can make. Today I am keeping it simple. Ham And Cheese Quiche can be served hot or cold. You can even make this easy quiche recipe ahead of time and heat just before serving.
How To Make Quiche: Ham And Cheese Quiche Recipe Tips
The Crust:
The crust is obviously the base to any sweet or savory pie. So you have a few options when making this ham and cheese quiche. When it comes to the crust, you will get no judgment from me, pinky promise.
Option1: You can make a homemade crust. My no-fail Perfect Pie Crust recipe is pretty darn good. I promise that it is an easy pie crust recipe too.
Option 2: Head to your grocery store and purchase a pre-made frozen pie shell. That is what I used for this recipe. You can also use a refrigerated pie crust or a puff pastry sheet to make an extra flaky base for your quiche.
Option 3: Go crustless. Save some calories and make a crustless quiche. Just remember to spray your pie dish with non-stick cooking spray so the quiche slices are plated easily. This would be similar to making a frittata.
The Filling:
As with any quiche recipe, cheese, eggs and some sort of cream or milk are involved in the fun. The type of cream or milk will determine the number of calories involved in the quiche. You can use heavy cream, light cream, half and half or milk. If you use low-fat milk, the calories will reduce drastically.
Cheese, please! I love cheese. For this recipe, I stuck with the basic swiss and cheddar cheese for the filling but you can add any type of cheese you like when creating the perfect quiche recipe. Other great cheese options include mozzarella, parmesan and fontina. Go for it! You can also substitute a low-fat cheese too for a lighter recipe too.
The Extras:
The Vegetables: There are bazillion different vegetable combinations you can add to quiche. Check your local farmers' market to see what is in season. My family loves when I add spinach, mushrooms and tomatoes but get creative and add any fresh vegetables that your family enjoys to the quiche.
The Meats: Add some bacon, ham or sausage to the recipe for extra flavor and protein. I love this easy quiche recipe because it is a great way to use leftover ham from Easter or Christmas.
This quiche takes between 50-55 minutes to bake. You can insert a toothpick into the center of the quiche to check for doneness. It should come out clean.
Ham And Cheese Quiche Recipe Ingredients
These kitchen items are helpful to have at home when preparing your quiche recipe.
Mixing Bowl
Whisk
Pie Dish
Cutting Board
Meal Plan Game Plan
Add this delicious Ham and Cheese Quiche recipe to your weekly meal plan. Here are a few other items that you can also add to your meal plan game plan too.
Breakfast Dish: Summer Tomato Pie
Side Dish 1: Pumpkin Walnut French Toast
Side Dish 2: The Best Apple Crumb Muffins
Refreshing Drinks: Chestnut Praline White Hot Chocolate
Eat dessert first!: Kiwi Fruit Salad
Save this Ham And Cheese Quiche recipe for later. Pin the image below to your favorite Pinterest Board.
Yield:

8
Easy Ham And Cheese Quiche
Total Time:
1 hour
5 minutes
Ham And Cheese Quiche is an easy recipe for breakfast, Sunday brunch, lunch or dinner. With only 15 minutes to prepare, quiche is a versatile recipe everyone will love. #hamandcheesequiche #quicherecipe #brunchrecipe
Ingredients
1 Frozen Pie Crust or Prepared Pie Crust
5 eggs
1 cup half and half, milk or heavy cream
1 1/2 cups diced ham
1 small onion, diced
1 cup shredded swiss cheese
1 cup shredded cheddar cheese
1/4 teaspoon salt
1/4 teaspoon black pepper
2-3 tablespoons butter
Instructions
Preheat oven to 375 degrees.
Chop ham and set aside.
Heat a saute pan over medium heat. Add butter and melt. Then add onion and cook for five minutes until transparent. Remove from heat and set aside.
In a mixing bowl, whisk eggs, milk, salt and pepper together.
Stir in cheeses, diced ham and onions.
Pour into the pie shell. Place quiche on a baking sheet before placing in oven.
Bake at 375 for 50 - 55 minutes.
Top will be golden brown. When a toothpick comes out clean, quiche is cooked through. Cool 15 minutes before serving.