The Perfect Pie Crust Recipe
The perfect pie recipe starts with the perfect pie crust. This no-fail Pie Crust Recipe is super easy and delectably flaky.
This post may contain affiliate links. We may receive a small commission if you click and purchase something. Please see our disclosure policy for more details.
It's as easy as pie. We've all heard that saying right? Except, pie-making was not always my forte. It certainly is my mom's, but not mine. I would try to emulate the amazing pies my mom would bake only to fall flat.
My crust was a far cry from the way her crust looked and tasted. Seriously, that woman can bake! And every pie she makes to this day is perfect looking. So my determination kicked in. I put my fear of pie crust making failure aside.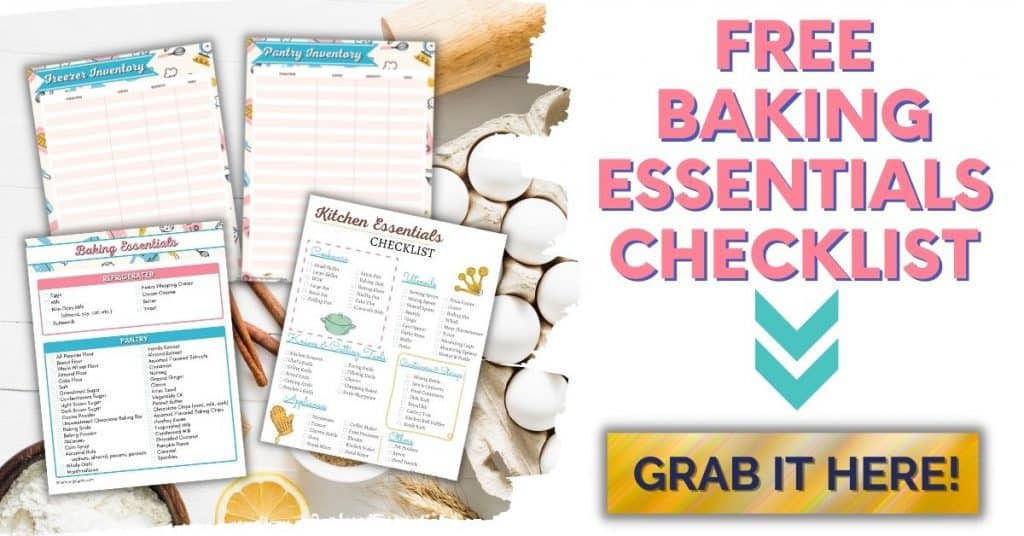 As the saying goes, practice makes perfect. Finding the perfect pie crust recipe also helps. So today, I am taking it back to basics here on The Farm Girl Gabs and sharing my Perfect Pie Crust Recipe with you. And, over the next few weeks, I will be sharing some delicious pie recipesto fill this no-fail perfect pie crust recipe with.
Ingredients Needed To Make Homemade Pie Crust
All-purpose flour
Salt
Sugar
Shortening (Crisco)
Cold butter, cubed
Vinegar
Ice water
Kitchen Essentials To Make Flaky Pie Crust
How To Make Homemade No-Fail Pie Crust
Ok, so my key to a perfectly super flaky pie crust involves simple ingredients like flour
, cold butter, shortening and ICE COLD WATER. The cold ice water helps to keep the butter cold with makes the crust flaky.
You may also notice when reading the recipe that I also add some vinegar to the recipe. Why vinegar? So here is your food science lesson of the day. The vinegar helps prevent the formation of gluten which makes the crust tough.
A trust old pastry blender does a great job of incorporating all the ingredients. But, if you don't have one, try using a fork.
A tip my mom taught me is to roll out the crust between two pieces of plastic wrap
. This helps the crust from sticking to your surface. I find this recipe is so easy to work with. It's easy enough to make and roll out right away.
You will get two nice sized crust from this recipe. After rolling out, place in your pie dish
, fill and top with other crust. If you are making a single pie crust, make sure your crimp the edges to make a pretty design (another thing my mom does perfectly).
If you make a single crust, make sure you pierce some fork holes in the bottom so it will prevent the crust from bubbling up when you pre-bake the shell.
Yield:

2 Pie Crusts
Perfect No Fail Pie Crust
Additional Time:
15 minutes
The perfect pie recipe starts with the perfect pie crust. This Perfect Pie Crust Recipe is super easy and delectably flaky.
Ingredients
4 cups all-purpose flour
1 teaspoon salt
2 tablespoons sugar
2/3 cup shortening
1/2 cup cold butter cubed
1 tablespoon vinegar
1/2 cup ice water
Instructions
In a medium bowl, add flour, sugar, and salt. Whisk together.

Add cold butter, shortening, and vinegar. Use a pastry blender to make pea-sized pieces. Slowly add the water in, 2 tablespoons at a time. Only add enough water to incorporate all the ingredients, but don't make the dough sticky.

Divide dough in half. Roll each half out between two pieces of plastic wrap or on a floured surface. Place dough in a pie dish, fill and top with remaining pie crust.

If making a single crust, fill pie shell then crimp edges. Pierce bottom of crust with a fork before pre-baking to prevent bubbling.