Pack the Perfect Walt Disney World Backpack
Packing a Disney Day bag is important. Check out these helpful Disney Packing tips and tricks on how to Pack the Perfect Walt Disney World Backpack. 
Winter vacation season is in full swing for many of us. Some of you may be heading to the beach or perhaps the mountains. While others may be heading to my absolute favorite vacation spot — Walt Disney World! I have all the Disney Packing lists for you. Be sure to download them before you go.
I am by no means an expert but have been there enough times over the years to know a thing or two about the "Happiest Place on Earth." I always say to my husband that going to Disney is not a vacation but rather an adventure.
We tend to be on the go from morning 'til night.
No rest for the weary. We're in Disney after all, so let's get packing. Be sure to check out my Disney Packing Lists page for more helpful Disney planning resources.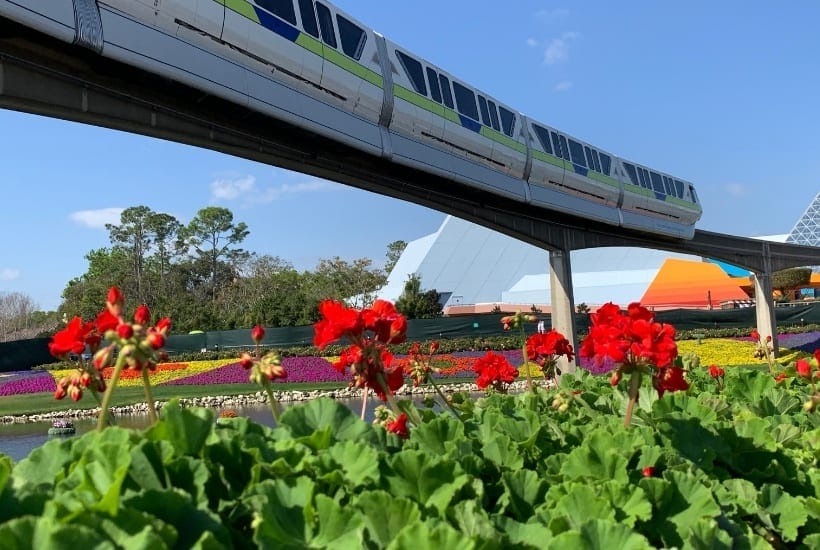 So what should you pack in your "in-park" Walt Disney World backpack? By "in-park" backpack, I mean the backpack
that you will carry around with you each day you visit the park, not your airplane carry on
.
The key to packing the perfect Walt Disney World backpack is to pack the important essentials and not weigh it down with everything but the kitchen sink.
You don't want your bag to be too heavy because your arms and shoulders will get tired. Let start with the backpack first. It needs to be not too big and not too small but just right.
You have to remember that your bag
will be checked by park security before you enter so be cautious of a million zippers and pockets. They will need to be opened.
Here is my list of in-park essentials for your Disney backpack:
A

SMALL

wallet
It should be able to fit cash, park tickets if you don't have Magic Bands, a credit card or two and your ID or drivers license. You don't need to bring your Victoria's Secret credit card or library card.
Cell Phone, charger and portable battery charger.
Trust me, if you are anything like me, I am snapping, Instagramming, Tweeting and Facebooking all at the same time to capture those vacation memories.
Your battery will be used up quickly if you are using your phone constantly. I use the Anker External Battery Pack Power Bank
and I love it. It's is powerful enough so I can charge 2 devices at once, if needed.
You're in Florida and it gets really hot. Enough said! I pack my sunscreen in a gallon size food storage bag just in case it pops open in my bag. Then, I will not have a big mess.
Camera.
I love to take pictures! So yes, I am one of those people who still carry a camera even though my iPhone takes really nice pictures. You can eliminate this one if you are happy using your cell phone.
This Digital Camera
takes excellent photos and videos!
Snacks.
We all get hungry but snacks in the parks can be on the expensive side. Granola bars, Gold Fish, pretzels are all good to pack. If you have access to fresh fruit and your hotel, you can include an apple or banana too and stick that in your backpack as well.
I like to stick a travel-size hand sanitizer and wipe packet in with my sunscreen bag too just in case the cap pops off. My family likes to snack our way through the parks so these are great to clean up with.
Water Bottle.
You're in Florida and it gets really hot. Wait, I said that already. Again, buying bottled water in the park is expensive. However, each food kiosk will give you a free cup of water in which you can fill up your water bottle.
I like the Brita Sport Water Filter Bottle
with the built-in filter.
What To Pack In Your Walt Disney World Backpack
Disney now has banned plastic straws. I personally don't like paper straws so I like to bring my own reusable straws for the family. This set even has a carrying case for traveling.
I can't live without my sunglasses. I'm not much of a hat person but the sun's rays can be brutal so a sweet Disney hat is also a great idea to protect your face and head.
Typical Florida weather calls for a pop-up shower around 3 p.m. every day. True fact. Be prepared so you don't get drenched it a shower does occur.
It's no fun walking around in wet clothes. I always bring ours but you can purchase them in the park as well if needed.
If you have younger children, this is a must. You can't pass up the opportunity for a photo opp and autograph session with your favorite character. I still bring mine!
Yes, there are first aid stations located throughout each park, but having band-aids, Tylenol or ibuprofen and gauze in your backpack is so much easier.
I pack all our first aid essentials (band-aids, pain reliever, gauze) in a small sandwich size Ziploc™ bag.
Just in case you need to protect your electronics or wallet if you go on the water rides.
Paper copies of your Fast Pass+ reservations and any Disney Dining reservation.
You can access these on the My Disney Experience app but I like the paper confirmation as back-up just in case something happens to my phone.
Park Maps.
Even though I can access all the park information on my phone and I pretty much know the layout of each park by heart, I still like the paper maps. They are so easy to whip out and view. Plus, they are fun to look at.
Grab a copy at the entrances or at various kiosks throughout the park. They are easy to find. You can also view them on the Disney Parks Website by clicking here.
Breath mints and gum.
Sometimes we all need to freshen our breath. Especially after we have eaten our way around the World Showcase in Epcot. Gum is not sold an any of the parks, so if you like to gum, you need to bring your own.
This is an optional item depending on the time of year you visit. It does cool down at night so you may want to have a cute Disney sweatshirt handy.
Bonus Item:
A lot of people I know swear by these water mist bottle fans
, especially during the summer months. They are a perfect way to cool off from the hot Florida heat.
I hope you find this list of things to pack in your Walt Disney World backpack helpful. Having everything you need at various times throughout the day will make your vacation more enjoyable and cost-effective.
After all, you don't want to take away from all the magic and pixie dust by not having one of the in-park essentials I listed. If you need more Disney packing tips, be sure to check out this post!
I hope you make many magical memories on your next Disney vacation. When is your favorite time of year to visit? I can't wait until we visit again.
Check out these helpful Planning Tips:
Ways To Make Your Disney Vacation More Magical
Everything You Need To Know About FastPass
101 Photos To Take At Walt Disney World
Ways To Pack More Fun On Your Next Vacation:
Portable Battery Charger
Disney Vacation Planning Guide
SaveSavePacking Cubes
Sunscreen
SaveSave