Book a Disney Trip Now if You Show These Five Signs of Withdrawal
Ready for your next Disney World Fix? It may be time to Book a Disney Trip Now if You Show These Five Signs of Withdrawal. Disney FOMO is the real deal. Check out these Disney Planning Tips.
This post may contain affiliate links. We may receive a small commission if you click and purchase something. Please see our disclosure policy for more details.
Walt Disney World is an interesting place. Because of the cost, we tend to think of it at first as a once-in-a-lifetime experience. But what tends to happen is we keep going back. Sometimes it takes several years, and some people can only stay away for a matter of months, but there does come that time for everybody who's been there when Disney World starts calling.
Sometimes that's almost literally what they do if you get emails from them. Leaving the magic is hard, but we settle back into our routine and somehow are able to live productive lives knowing that a place like Disney World actually exists and we are not there right now.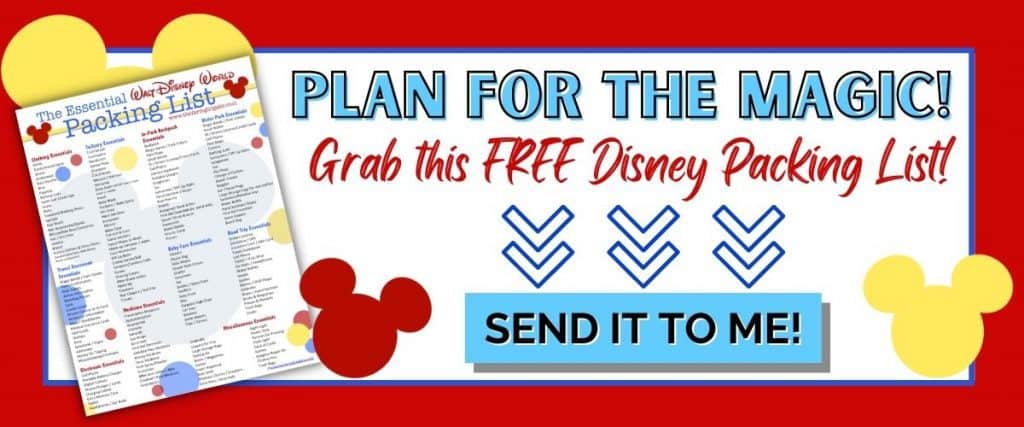 However, over time that thought gets harder to ignore, even when we try to push it far out of our minds. If this sounds like you, then here are five more things that are signs you may be ready to book a Disney trip.
You're Spending More Time on Disney+
There are all kinds of streaming choices out there. I tend to juggle them, favoring one over the other for a while until I shuffle things around. Sometimes it's something specific like a series that keeps me on a certain platform. Other times its other content I'm looking for. That content may not be so specific.
I sometimes find myself opening Disney+ without even thinking of anything in particular. If you find yourself doing this more and more often, you might take it as a sign that Disney World is calling. You might also take advantage of the special offers for Disney+ subscribers when you book a Disney trip!
You're shopping for Haunted Mansion Scented Candles
Your online shopping history can tell you a lot about where you wish you could be right now. There are all kinds of boutique shops that offer a simulated Disney experience. Probably one of the most famous examples is the variety of candle companies that promise to jar up the magic of your favorite Disney World attractions or foods.
Lighting these candles may scratch that itch for a while, but take it as a sign that you better start looking at future dates to book a Disney trip.
Candles aren't the only purchases that could be a clue you need more Disney in your life. ShopDisney purchases and Etsy fan-made Disney decor and apparel are all indicators that it's time to book that long waited for vacation.
You've added the Sherman Brothers to Your Music Library
There are a couple of albums I am very fond of. The Sherman Brothers' Songbook is the first. This is an exceptional collection of songs written by the Sherman brothers for Disney movies and Disney parks.
If you have found this gem already, you know what I'm talking about. If you aren't already planning to go to Disney World, adding this to your library will certainly put the thought in your mind. There is also the official Walt Disney World Album.
There are even a variety of unofficial albums, playlists, and podcasts that will send you deep into a rabbit hole that invariably ends in a Walt Disney World vacation.
You keep opening your My Disney Experience App for No Reason
Does this happen to you? Do you ever get bored and just start playing around with the interactive map on My Disney Experience? Or maybe you start perusing the menus, or checking wait times?
Yes. I sometimes do this even when I am not actively planning a Walt Disney World vacation. However, it is a strong indication that maybe it's time to book a DIsney trip. You could say I subconsciously begin planning my next trip before I even really know I want to take one.
The My Disney Experience app is essential to planning the perfect Walt Disney World vacation, so if you are planning your next trip or even thinking about it. I strongly encourage you to begin doing those things mentioned above. Explore the app and learn more about what Disney World is currently like!
Your Tik Tok Feed is Dominated by Disney Park videos
Social media is like a mirror to your soul. Sometimes you are an active participant in what you see on your social feeds, but other times, that algorithm seems to know what you're thinking before you do.
You might not have thought about it that one time you decided to watch an Attractions 360 ride through, or that one time you were curious about a food review from the EPCOT Food and Wine Festival this year. Or that ONE TIME you tuned into a POV live stream walk-through of the Magic Kingdom for over an hour… Okay.
If you don't know what I'm talking about, then perhaps you can still be cured at home. Just stop looking at the targeted videos inundating your feed. If, on the other hand, you know exactly what I'm talking about, then you need to start booking that Disney World vacation right away.
Check out these Disney Planning Tips
Pack More Fun With These Disney Travel Essentials