50 Recipes To Make With Leftover Halloween Candy
Do you have a boatload of Halloween candy staring you in the face? Here are 50 fun and delicious dessert Recipes To Make With Leftover Halloween Candy.
This post may contain affiliate links. We may receive a commission if you click and purchase something. Please see our disclosure policy for more details.
Aaahhhh….Halloween. It's that holiday that as parents we have a love-hate relationship with. We love all the fall fun associated with this ghoulish day. Chances are, your kids worked hard, did a lot of walking and scored big in the candy department. But what do we do with the candy overload?
Of course, my kids' answer would be "EAT IT!", but we can't let them eat it all now, can we? The other option would be for me to eat it. Which truthfully is the last thing I need. I have absolutely NO willpower when it comes to candy staring me in the face.
Free Disney Pumpkin Carving Patterns
I can't even hide it because I know where it is at. The third option is to utilize it in a different way with one of these 50 Recipes To Make With Leftover Halloween Candy. Candy
freezes well, so when my kids were younger, I would freeze the Halloween candy and use it at a later date to make some tasty desserts.
Here are 50 Recipes To Make With Leftover Halloween Candy.
Mickey Mouse Rice Krispies Treats
Crispy Rice Mickey TreatsCandy Shop Pudding Cups
SNICKERS® Chocolate Dream Dessert
M & M Ice Cream Sandwich Cookies
Chocolate Peanut Butter Skillet Smores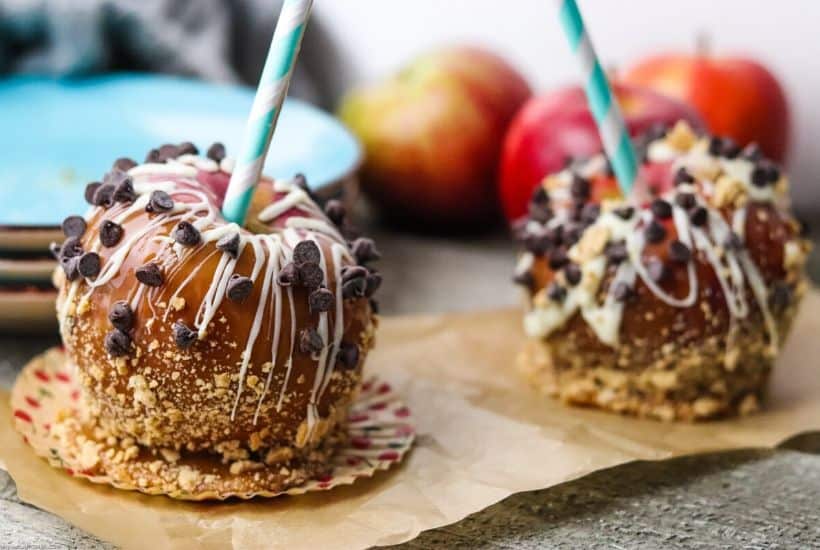 Candy Pretzel Sandwiches – Two Ways!
Check out these recipes for Leftover Halloween Candy from around the web:
Candy Bar Cupcakes – Home Cooking Memories
Candy Stuffed Cookies – Honestly & Truly
Sweet Tarts Moonshine – The Soccer Mom Blog
Peanut Butter Cup Cheesecake – The Simple Parent
Salted Caramel Twix Camelitas – Color Me Meg
No-Bake Whoppers Truffles – Dancing Through The Rain
Smarties Blondies – Simply Stacie
Smores Cookie Bar Dip – Simple Sweet Recipes
Candy Corn Cookie Bars – Two Kids And A Coupon
White Chocolate Candy Corn Chango Bars – See Vanessa Craft
Leftover Halloween Candy Advent Calendar – Hey Let's Make Stuff
Reeses Stuffed Cookie Bars – Merry About Town
Snickers Poke Cake – It's A Keeper
M&M Brownie Batter Dip – Something Swanky
Super Simple Snickers Cake Cookies – Mama Knows It All
Reese's Gooey Cake Bars – Inside Bru Crew Life
Halloween Candy Cookie Cake – Baker By Nature
Candy Bar Trifle – Lil' Luna
Milky Way Muddy Buddies – Chef In Training
Peanut Butter Cup Cookies – Drugstore Divas
Funfetti Fried Candy Corn – Crayons & Cravings
Snickers Apple Salad – Crayons & Cravings
Nutty Caramel Blondies – Dash of Evans
Candy Cookie Bars – Joy Food Sunshine
SNICKERS Cheesecake Brownies – Delicious Everyday
Chocolate Cupcakes With Butterfinger Peanut Butter Frosting – Glitter Inc.
Reese's Pieces Cookie Cake – We Are Not Martha
Oreo Cookies Trifle – Dancing Through The Rain
Gluten-Free Halloween Cookies – My Gluten-Free Kitchen
Reese's Cookies – Girl Heart Food
Brown's Butterfinger Bundt Cake -Mighty Mrs.
Reese's Brownies – Mama Likes To Cook
Leftover Halloween Candy Cake – Meg's Everyday Indulgence
Peanut Butter Cup Brownies – Swirls of Flavor
Monster Cookie Bars – A Cedar Spoon
Halloween Kit Kat Ice Cream Cake – Family Spice
Halloween Stash Devil's Food Cookies – Frugal Foodie Mama
Halloween Brownie Bark – The Merchant Baker
Leftover Halloween Skillet Cookie – My Kitchen Love
Gluten-Free Brownie Pizza – Blessed Beyond Crazy
3-2-1 Candy Bar Mug Cake – The Monday Box
These items are helpful to have on hand when making these Halloween desserts.
Mixer
Baking Sheet
Parchment Paper
Mixing Bowls
Candy
Measuring Spoons
Cookie Scoop
Save these easy Halloween recipes for later. Pin the image below to your favorite Pinterest board.