Spring Cleaning Hacks To Save You Hours
Save hours on your spring cleaning with these Spring Cleaning Hacks. These cleaning shortcuts will save your hours and leave your house sparkling clean. 
This post may contain affiliate links. We may receive a commission if you click and purchase something. Please see our disclosure policy for more details.
Spring cleaning can take forever! This is especially true if you don't have help or live in a large home. What if I told you that it didn't have to take that long? If you use these 10 hacks, you'll save hours on your spring cleaning and may get it done faster than you think. Here are my best spring cleaning hacks to save you hours.
Spring Cleaning Hacks To Save You Hours
Microwave Your Way to a Clean Microwave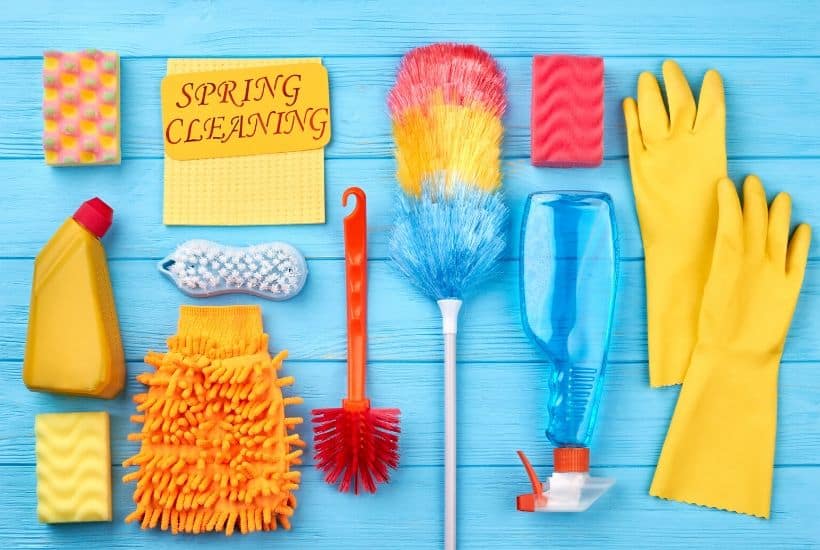 Put a bowl of vinegar and a few drops of lemon essential oil into the microwave. Let it run for about a minute. This will steam your microwave and make it way easier to clean!
Use an Old Sock to Dust your Blinds
Put an old sock
on your arm and dust your blinds! You can use this for fan blades and surfaces too. Just make sure to change out your socks every now and then.
Use a Lemon to Make Your Faucets Shine
Cut a lemon in half and use it to clean your stainless steel! You can use it for sink and shower faucets to make them shine.
Use a Basket to Collect Unhomed Clutter
Instead of focusing on your household clutter, grab a laundry basket
. Whenever you find something that needs to go to a different room, put it in the basket. As you make your way around the home, return things as you get to that room.
Soak Your Shower Head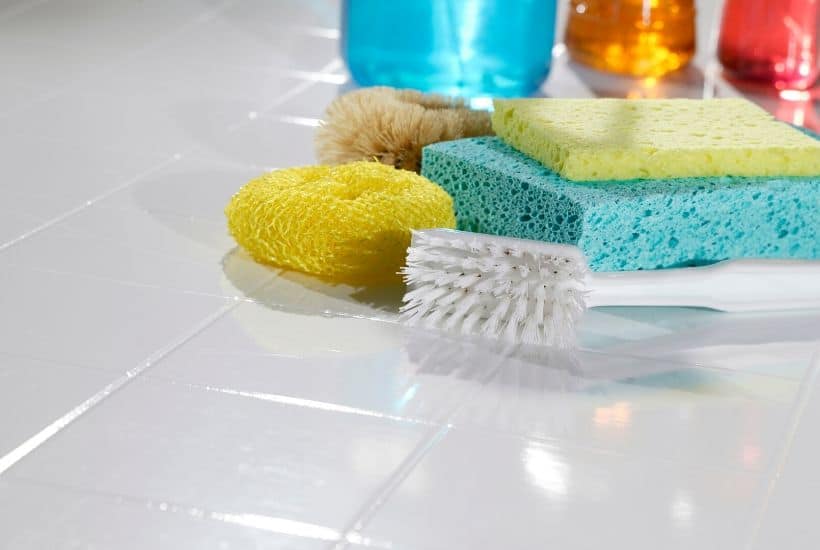 If no one needs to shower at the end of the night, put a plastic bag with vinegar over your shower head and tie it off with a rubber band. This will help remove mineral buildup and make your shower head way cleaner.
Clean Your Shower While You Shower
Instead of cleaning your shower
while you are out of it, why not clean while you're already in there! Make your own homemade shower cleaner and clean the tub and shower walls while you're showering! This is a great thing to do while you're waiting on your conditioner to set.
Disinfect Toys in the Dishwasher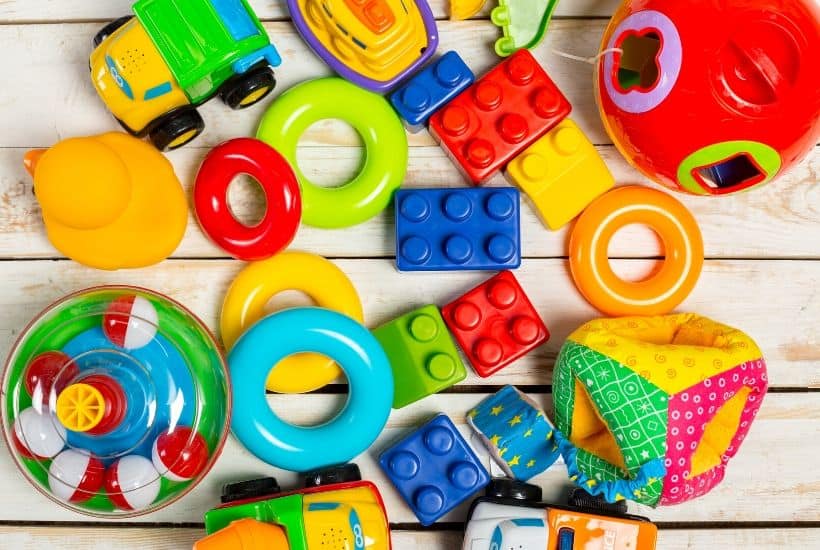 You can wash your hairbrushes and so many other things in the dishwasher! Plastic toys can typically go on the top rack to save you some time.
Focus on Areas that Need Extra Attention
Remember that spring cleaning is a time for DEEP cleaning jobs. Focus your attention on under the bed and areas that aren't generally covered during your regular cleaning routine.
Work Smarter, Not Harder
Are you making your cleaning tasks harder than they need to be? For example, spraying both windows then wiping them down is way more efficient than doing them one at a time.
Multi-Task When You Can
If you can get two things done at once, go for it! For example, deodorize your carpet and vacuum at the same time by adding a little baking soda to your carpet before you vacuum.
Cleaning your home this spring doesn't need to be a chore! If you use these ten spring cleaning hacks, you'll have a cleaner home in no time.
Helpful Cleaning Tools
Broom
Scrub Brush
Dusting Cloth
Vacuum
Microfiber Duster Extension
More Home Organization Tips
Free Marie Kondo Printable Checklist
The Ultimate Spring Cleaning Checklist
Save this Spring Cleaning Hacks post for later. Pin the image below to your favorite Pinterest Board.