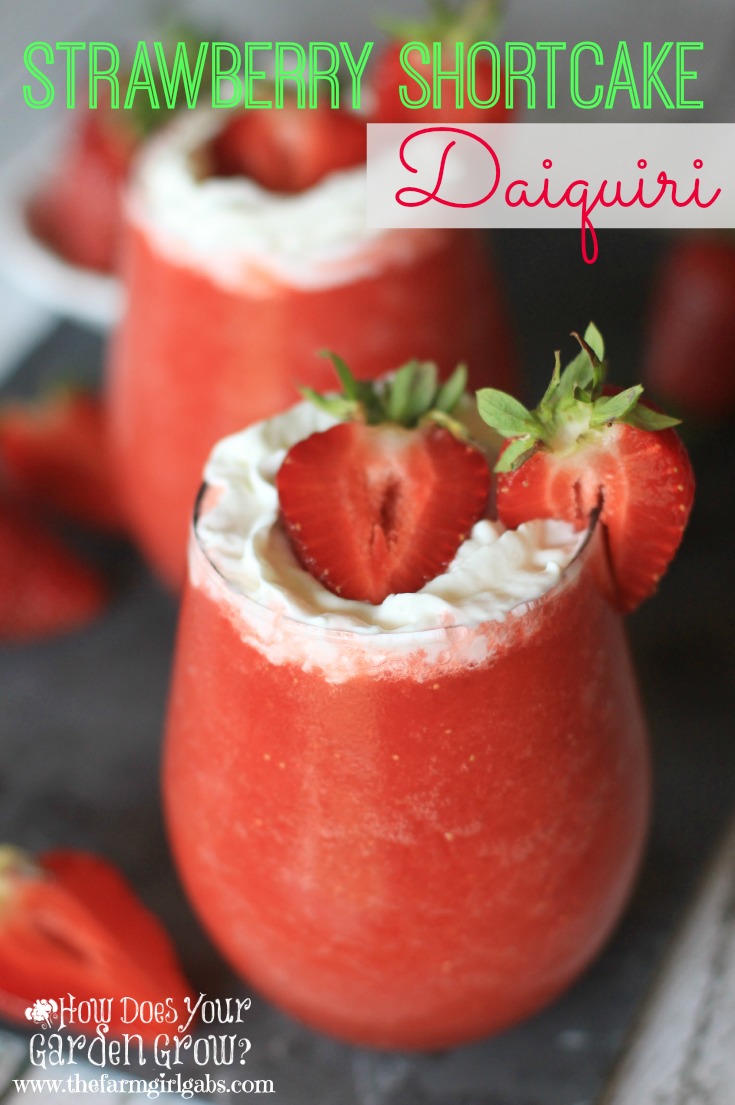 Hey friends, I just wanted to remind you about that old familiar expression, "It's 5 O'Clock Somewhere." Today, even as I write this in the very early hours of the morning, I am going to share with you a delicious Strawberry Shortcake Daiquiri. It's a  slightly different version of my ABSOLUTE favorite drink….EVERRRRRRR – a strawberry daiquiri!
This Strawberry Shortcake Daiquiri mimics the flavors of Strawberry Shortcake dessert. Strawberry season is winding down here on our farm (sniff…sniff) so I try to incorporate those sweet and juicy gems into as many things as possible.
Ever since I was a young child, I have had a thing for slushy drinks. To this day, I still will occasionally hit up our local convenience store and treat myself to one. The reason why I enjoy a daiquiri so much is pretty simple. They are an adult version slush. Hello – what's not to love. You just have to watch out for the brain freezes. I learned from my years of experience that you just need to sip s-l-o-w-l-y.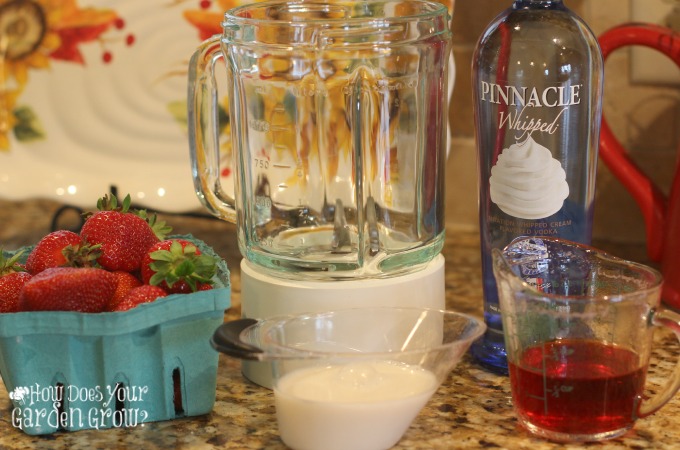 What makes this drink into a strawberry shortcake daiquiri is the whipped cream vodka and almond milk that I added into the mix. They both add a nice creamy flavor to the background of the drink. It is especially refreshing on a hot summer's day.
I can't forget to mention that I also made a strawberry simple syrup, using the Jersey Fresh strawberries we grow here on our farm, of course. I simply combined equal parts sugar, water and strawberries in a saucepan. Bring to a boil and let the sugar dissolve. Let the syrup cool completely. Add to a blender and process until smooth.
The great thing about this drink is that if you don't like alcohol, then leave it out. It is just as delicious when made with just the simple syrup, fresh strawberries and almond milk. Your kids will love the non-alcoholic version too! Cool and refreshing.
Cheers! I hope you enjoy. And remember, it's always 5 o'clock somewhere!
Strawberry Shortcake Daiquiri
Are you a fan of slushy drinks like I am. This Strawberry Shortcake Daiquiri is the perfect summer cool down drink!
Ingredients
2 1/2

cups

Jersey Fresh strawberries

cleaned, hulled and sliced (can also use frozen)

2

ounces

whipped cream vodka

1

ounce

coconut rum

1/3

cup

almond milk

1/2

cup

strawberry simple syrup

add more for extra sweetness

2

cups

ice (add more ice to reach desired thickness if necessary_
Instructions
To make strawberry simple syrup, combine 1 cup of sugar, 1 cup of water and 1/2 cup of sliced strawberries. Bring to a boil. Cook until sugar dissolves and cool.

In a blender, add ice, 1/2 cup simple syrup, whipped cream vodka, coconut rum, almond milk and 2 cups of strawberries.

Turn blender on and process until daiquiri is thick and ice is dissolved.

Serve with whipped cream and a strawberry garnish.
Looking for some more delicious strawberry recipes? Here are a few more to try.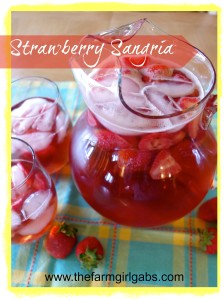 Strawberry Sangria
Strawberry Rhubarb Oatmeal Bars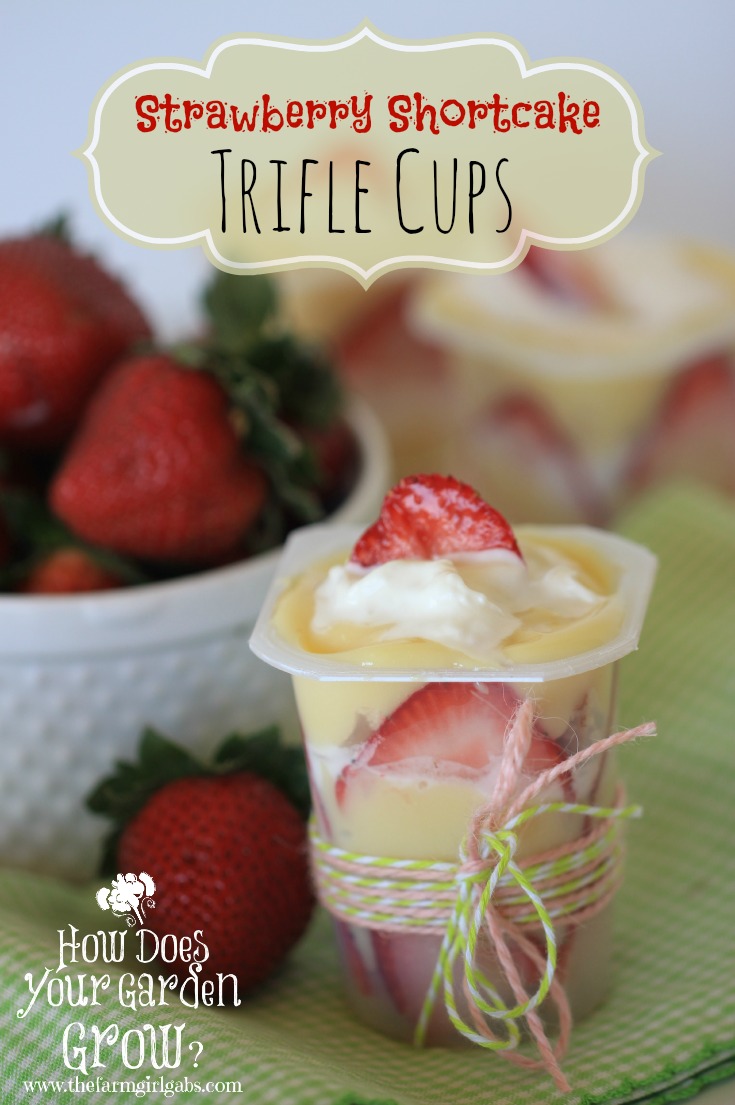 Strawberry Shortcake Trifle Cups
Strawberry Bruschetta Bites
If you are looking for more delicious drink recipes, then you have to visit my Drinks For All Pinterest Board. I pin all my favorite drink recipes there.
Follow Melissa Russo | How Does Your Garden Grow?'s board Drinks For All on Pinterest.