Magic Kingdom Pro Tips: 5 Ways to Win at Magic Kingdom
Your biggest day at Disney World is the one you spend at Magic Kingdom. So, I've come up with some Magic Kingdom pro tips that will help you piece your day together.
Planning a Walt Disney World vacation is an intricate ballet. Although the actual job of planning the trip is not difficult, the big picture can be overwhelming to handle. It's best to break down your vacation to the day by day adventures. Your biggest day is probably the one you spend at Magic Kingdom
. So, I've come up with some Magic Kingdom pro tips that will help you piece your day together. These tips look good on paper as you build your vacation and Are easy to execute once you are there. And don't forget, check out my Ultimate Disney Packing Guide and download your free Disney Packing Lists before you go.
Magic Kingdom Pro Tips
Use Morning Extra Magic Hours
Do not be afraid of Extra Magic Hours. This is a divisive issue for people who really know Disney. Some say those days are the most crowded. Others insist the added time in the park is helpful. Both are right, but I would argue that the morning Extra Magic Hours are the best, because only the truly dedicated can get out of the hotel room and at the gate in time to take advantage of the extension.
Take Extra Time For Lunch
Getting the most out of your day does not mean you always have to be fighting crowds to maximize your experiences. As a matter of fact, the park is big enough to wear you out even if you take a casual approach. One time when it's smart to take it easy and recharge is between the hours of 1pm and 4pm. This is the most crowded and the hottest time of the day. I like to rest on the second floor of the Columbia Harbor House, near the Tangled restrooms. A later lunch also makes reservations easier to get.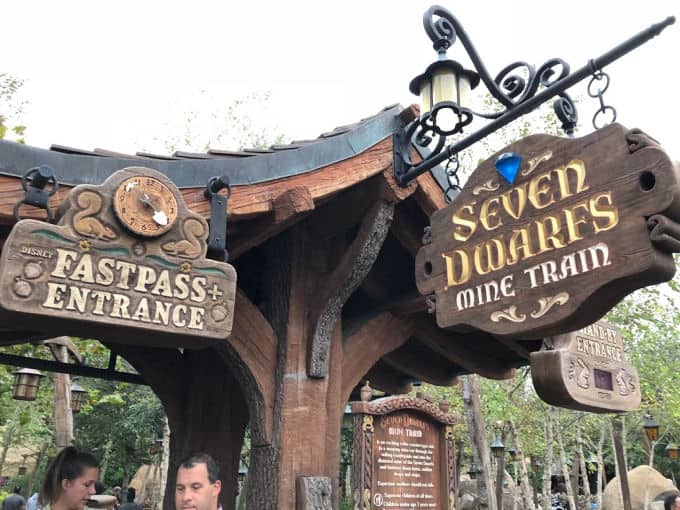 Fastpass Strategy
Do schedule fastpasses close together. Don't Schedule them too early. In the early morning you will not need Fastpasses to get on popular rides. Schedule for late morning instead, but keep the attractions close together so you don't have to race all over the park before lunch. There will be plenty of time for that in the late afternoon when you pick Fastpasses one at a time based on availability. Personally, I like to start by going straight to Frontierland where Splash Mountain and Thunder Mountain Railroad are and head back through Adventureland to ride Pirates and anything else I had time for. Try using your Fastpasses for Haunted Mansion, Peter Pan, Seven Dwarfs Mine Train, or Space Mountain.
Take it In
Don't try to do everything too quickly. The park is usually open well into the night and evening is a good time to enjoy the park. There is too much detail and magical atmosphere to be squandered on rushing from one place to the next. You will have more fun if you slow down and concentrate on what is immediately around you. You will also get more done with less effort that way.
Stay for The Fireworks
When you conserve your energy and take your time, you will have no problem making it through a 12-14 hour day at Magic Kingdom. That's important, because you do not want to miss the fireworks. You can watch them from outside Magic Kingdom, and that's great. However, nothing beats being there to see the whole show try and stick around for the kiss goodnight, but don't stay any longer than you are comfortable with. If you are too tired to enjoy staying longer, even for the fireworks, it's better to end on a higher note than make yourself miserable.
What Magic Kingdom pro tips do you have to share? Leave a comment below.