Cheers to summer, blackberry season and this refreshing Blackberry Mojito recipe!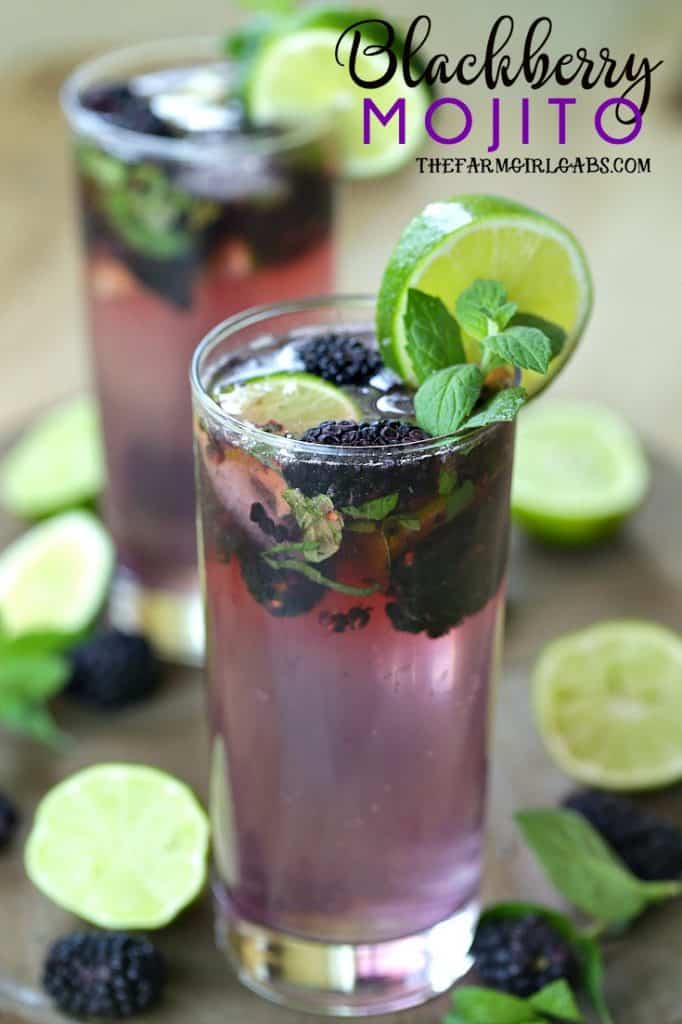 Summer has really sunk in here in New Jersey. We are in the midst of a major heat wave and I am not having it. Don't get me wrong, I love warm weather, just not 95 plus degree temperatures paired with 85% humidity. I'm not having it. What I will have though is this refreshing blackberry mojito. I love a good mojito, especially during the summer months. Oh who am I kidding? I love to drink mojitos all year long.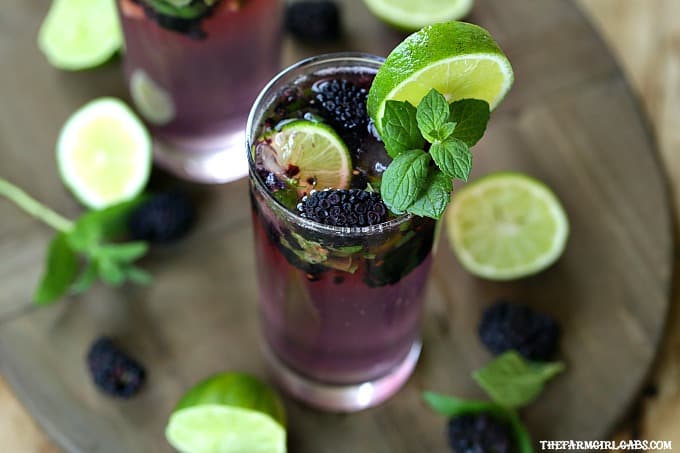 As you may remember, I am a fruity drink kinda gal. Top my fruity drink
obsession with blackberry season and you have a perfect drink combination. Even though we don't grow blackberries on our farm, I still love to buy them when they are in season. Blackberries bring back wonderful memories of when my mom would take me blackberry picking and I would end up with poison ivy. Thanks, mom! What can I say, my mom's love for blackberries runs pretty deep. She would go to great lengths to pick them, even if it meant us picking wild blackberries alongside a country road. But I can assure you that the blackberry pies that resulted from our picking excursion were definitely worth it.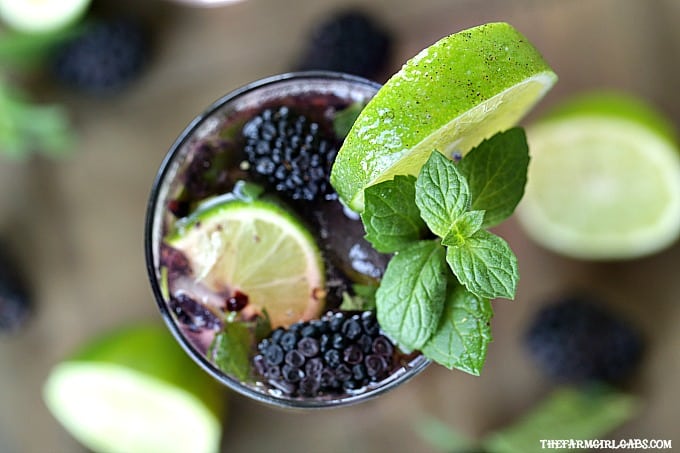 The blackberry and lime flavors of this mojito pair so well together. Then when you muddle the mint and blackberries together, it really gives the drink
a refreshing flavor. It's perfect for sipping by the pool, on the deck or at the beach.


Cheers!
Blackberry Mojito
Cheers to summer, blackberry season and this refreshing Blackberry Mojito recipe!
Ingredients
1/2

cup

fresh mint

1/2

cup

fresh blackberries

2

ounces

white rum

3-4

ounces

simple syrup

depending on how sweet you like

 - 1 cup water

 - 1 cup sugar1/2 cup seltzer water

Juice of 2 limes

Lime slices for garnish
Instructions
Add water and sugar to a small saucepan and bring to a boil. Cook for one minute until sugar is dissolved. Remove from heat and cool

In a glass, add blackberries, lime juice, lime slices, and mint. Muddle together until juice is released from blackberries. 

Add rum and 3-4 ounces of simple syrup to the muddled fruit. 

Top glass with seltzer water.

Garnish with lime slice, blackberries and mint.
Save thisBlackberry Mojito recipe for later by clicking on the image below and saving to your favorite Pinterest Board.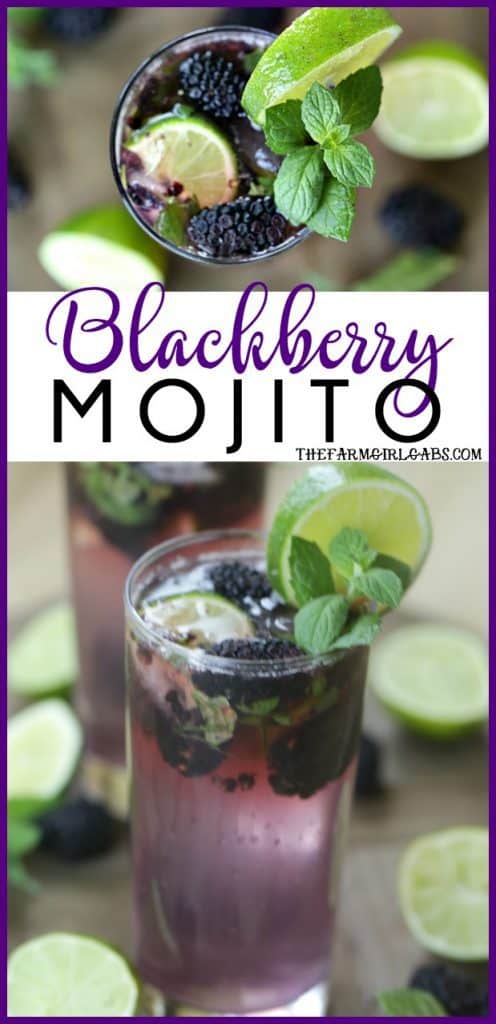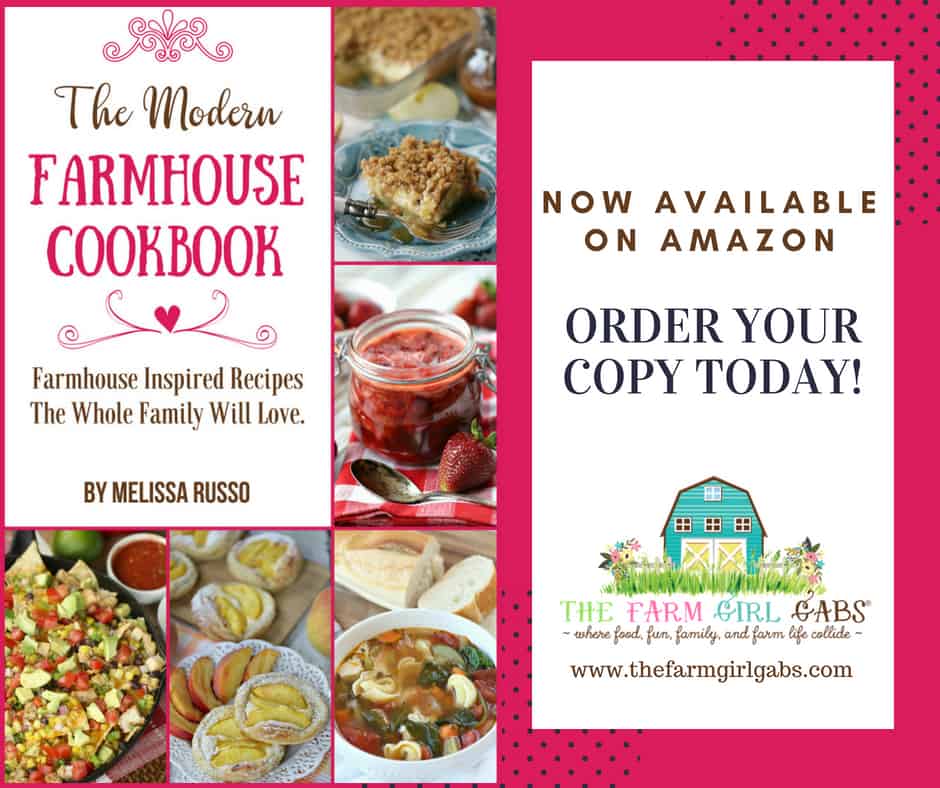 SaveSave
SaveSave