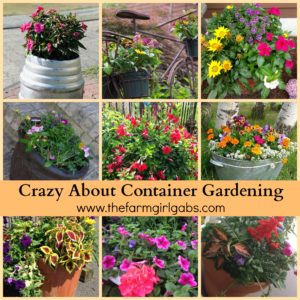 OK, I'll admit it. I go a little overboard around here when it comes to my flower pots. I LOVE my flower pots! And, I plant a lot of them….in all shapes and sizes. I put them everywhere…around our pool, around the yard, near our front and back doors. I guess you can say I get a little crazy with them.
What I love about them is their versatility. Flowers don't need to be planted in pots, you basically can plant flowers in any type of vessel. I have seen people plant flowers in rubber rain boots, old sinks, in bicycle baskets and yes, even an old toilet.This is where you can allow your creativity to flow. Do you have something in your garage or basement that you can re-purpose into a beautiful flower pot? How about checking out a local thrift shop for a vintage find? Here is my latest thrift shop find which I turned into a plant stand….a $3.00 chair that I lightly sanded and painted red. Good deal, huh!
Another great thing about planting flower pots is the great color and flower combinations you can come up with. Now, since we grow bedding plants in the greenhouses here on our farm, I am a little lucky (and spoiled) that I have easy access to a ton of beautiful plants but you can get creative too. If you don't have a lot of space, they can brighten up the smallest area. Don't feel like messing with the care and upkeep of a flower bed? Planted pots are fairly low maintenance. No weeding needed, just water and fertilizer.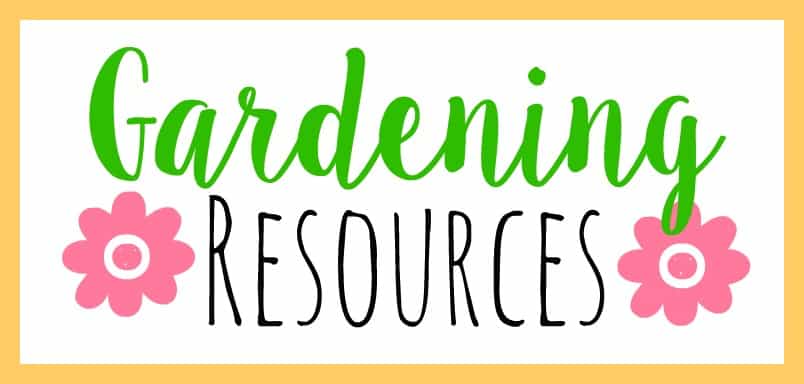 Here are some container planting suggestions for sunny areas:

Vinca
Gazania
Geraniums
Angelonia
Snapdragons
Marigolds
Million Belles / Mini Petunias
Wave Petunias
Sweet Potato Vine
Vinca Vine
Licorice Vine
Dracaena Spike

Here are some container planting suggestions for shady areas:

Begonias
Impatiens
Bacopa
Verbena
English Ivy
Sweet Potato Vine
Torenia
Lobelia
Allysium
Dracaena Spike
You can get creative with your plant selection too just by checking out your local garden center. I like a variety of different flowers in my pots. It adds character. Try mixing bright colors together (like fuchsia vinca and yellow gazania) with a vine of some sort (like licorice vine). Add a tall dracaena spike in the center and you have the perfect combination for a sunny area. Or how about a pot that is more shade tolerant? Begonias, impatiens and coleus grow great in a shaded environment and their colors compliment each other well. Be sure not to overcrowd the planter though. You need to make sure there is enough room for the plants to thrive. Usually 6-8 plants fit nicely in a 10″ round pot.
Be sure to fertilize every other week and water as needed. Whatever you choose to pot your plants in, have fun with it! When it comes to both the plants and the planters….think out of the box. I'd love to see what you come up with.