Do you have trouble with the deer population in your area? They love to eat the beautiful flowers and plants in our garden. Here are some deer-resistant plants that you can plant in your garden and the deer should not eat.
This post may contain affiliate links. We may receive a commission if you click and purchase something. Please see our disclosure policy for more details.
In our neck of the woods (or the Jersey pines, as we like to call it), I think our deer population outnumbers our human population. While we love to enjoy all that mother nature creates, it gets really frustrating when a group of deer not only peak into your windows to see what's going on, but also help themselves to all your beautiful plants and vegetation. It's just not fair!
I can't begin to tell you how many customers come into our garden center and ask for advice on what flowers and plants a deer will eat, and what they will not. "Will the deer eat it?" is always the first question asked when choosing a plant or flower.
While I am not an expert in determining what a deer will eat and what it will not, there are a number of Deer Resistant Plants you can try.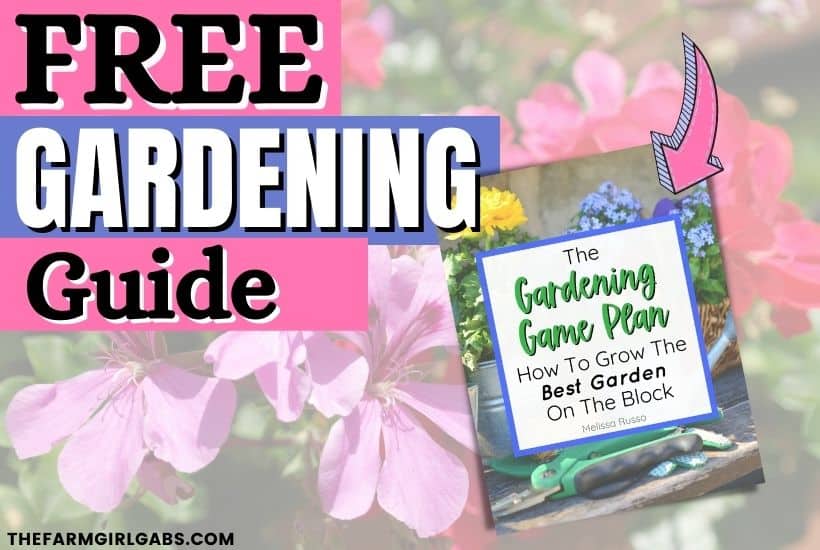 The Rutgers Cooperative Extension has a great list called Landscape Plants Rated by Deer Resistance. You can download and print it out for reference. It's a great resource to carry with you when you are shopping at your local garden center or greenhouse.
Some people spray their plants to deter the deer from eating them. There are a lot of different natural sprays you can make yourself. I am sure you will find a lot if you google "homemade deer repellant".
You can try this product called Liquid Fence Deer and Rabbit Repellent
. We sell this all-natural product in our garden center. Our customers claim it works very well. While it stinks to high heaven, it is all-natural and in no way harmful to deer or rabbits. It just deters them from eating your plants.
What kind of plants with deer NOT eat?
Here are a few deer-resistant annual and perennial flower and plant suggestions for you to look for. These are more popular varieties that you should easily be able to find when you are shopping at your local garden center.available this time of year.
Deer Resistant Annuals
Ageratum
Snapdragons
Vinca
Dusty Miller
Strawflower
Alyssum
Lantana
Celosia / Cock's Comb
Deer Resistant Perennials
Foxglove
Anise Hyssop
Silver Mound
Bleeding Heart
Iris
Lavender
Statice
Lemon Balm
Catmint
Lamb's Ear
Russian Sage
Threadleaf Coreopsis
Hopefully, this list, as well as the more comprehensive list from the Rutgers Cooperative Extension, will help you in choosing plants that your deer friends won't eat.
While it is frustrating to see money and labor wasted by planting something that will be gone by the next day, it's nice to know that there are plants that the deer will not eat and you can enjoy their beauty too.
Happy planting!
Check out more gardening ideas
Tips for Planting A Vegetable Garden
Easy Vegetables To Grow In Your Garden
The Best Perennials For Early Spring
Free Vegetable Gardening Guide
10 Spring Gardening Clean Up Tips
Ready to start planting your spring garden? Dig in with these gardening tools.
Save these helpful deer-proof gardening tips for later. Pin the image below to your favorite Pinterest board.