DIY Spring Bunny Jar Display
Hippity Hoppity spring has sprung! Brighten up your home with this DIY Spring Bunny Jar Display.
Thankfully, in my part of the country, Mother Nature has been kind to us this winter. I really have no reason to complain but I am so looking forward to warmer weather and sunshine. Easter is right around the corner and I wanted to add a little touch of spring to my home decor. I can't get enough of cute bunnies. I have so many cute Easter Bunny decorations and I needed a creative way to display them. This DIY Spring Bunny Jar Display hit the jackpot on cuteness. Bonus points too for re-purposing unused glass jars I had stored in my basement.
The inspiration for this idea came from Pinterest. I saw a really neat Christmas pin that was generally the same idea but had a winter theme. This idea, in general, is a great way to utilize any extra jars or holiday-themed decor you have stored at home.
After I raided my Easter decorations to find all the cute little bunnies I had, I filled the jars with some green moss
and Spanish moss
. I placed a bunny in each jar and then added a few decorative Easter eggs
too.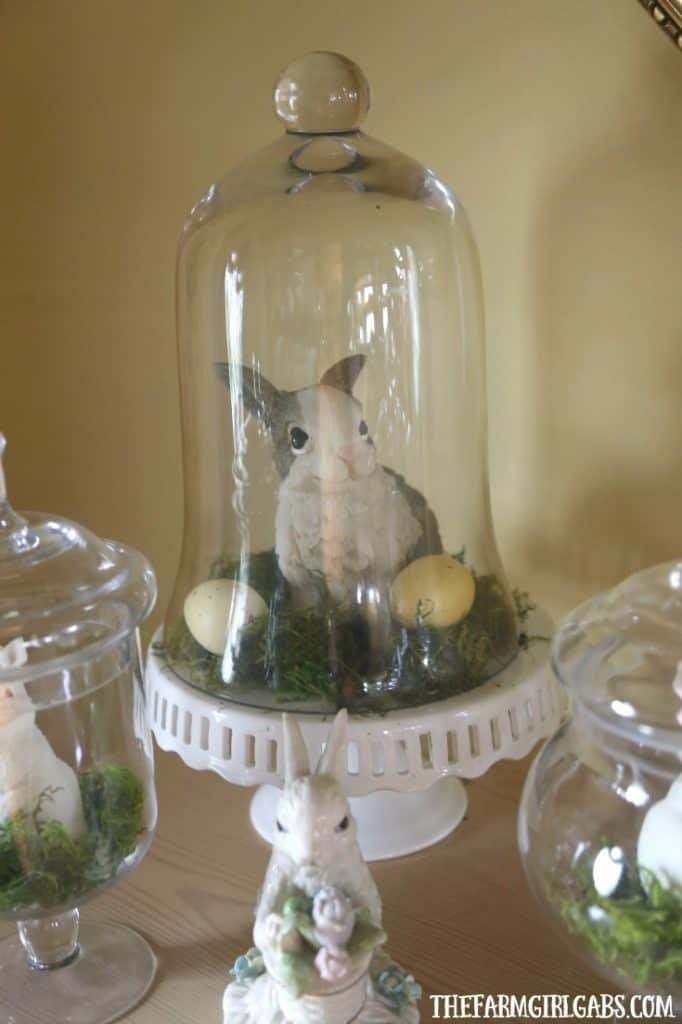 Another fun idea is to use a cake plate
to create a bunny scene. If you have a glass dome
, you can place that on top to round out your display. If not, no worries. Mr. Bunny will look just as cute.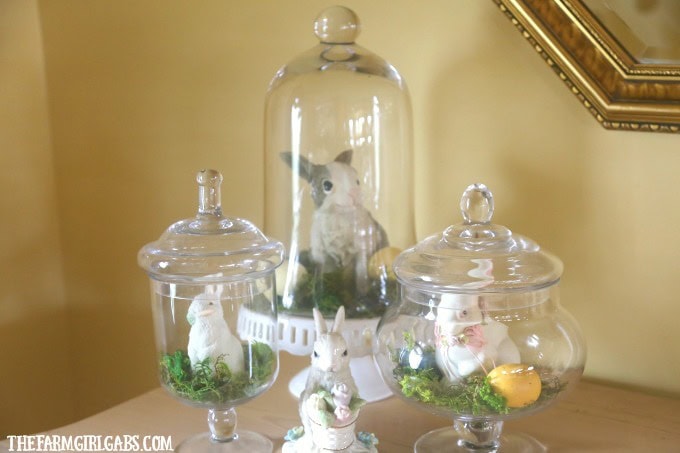 I can't stand the cuteness of this idea. This DIY Spring Bunny Jar Display is the perfect way to welcome spring, warmer weather and the Easter holiday. I am all about repurposing old things to make them new again. This display is a fresh hit on items I had stored in the basement. I can't wait to recreate a similar display with my Christmas decorations too.
Happy Spring!