The Christmas season is here! Let's have some holiday baking fun. Follow these tips on How To Host A Holiday Cookie Exchange and share some baking love with your friends.
This is sponsored post. All opinions are mine alone.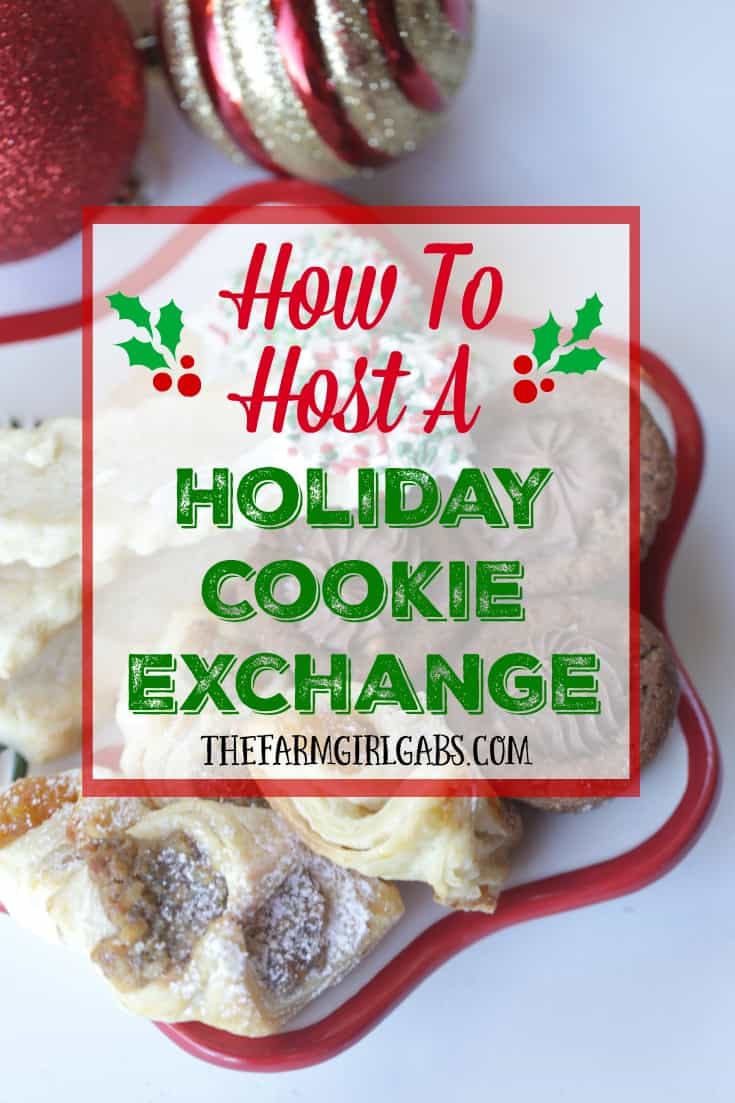 During the holiday season, I spend a crazy amount of time in my kitchen. I love that food is the center of most holiday celebrations. Coming from a large family, food is just as important as the company. It is no secret that the kitchen is my happy place. It's also my messy place. Yep, I am guilty as charged. I, my friends, am a messy cook!
From holiday baking to cooking, I can whip up
some delicious recipes but also turn my kitchen into a disaster zone during the process. Since holiday baking season has begun and that means I will be doing a lot of cleaning up. Scotch-Brite® Scrub Sponges and Dishwands help me get the job done quickly. I know I can rely on these products to make clean up so much easier! While we love to entertain all year-long, there is always an overload of dishes and messy counters during the holiday season.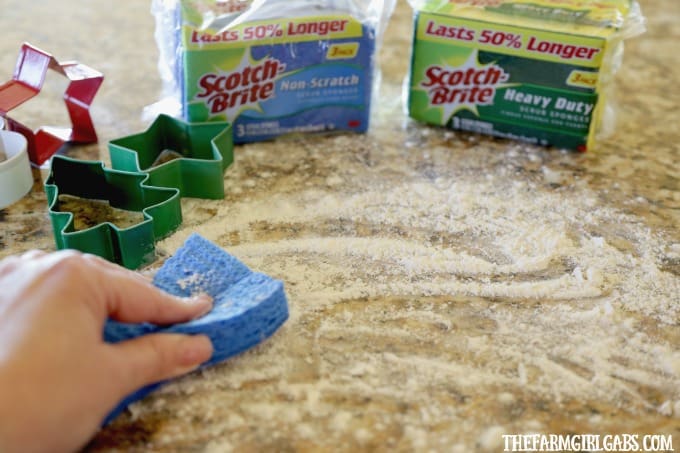 With Scotch-Brite® Brand, you can find the right tools for every surface. I recently started baking for the holidays. Christmas Cookies are delicious but often a messy proposition. Scotch-Brite® Non-Scratch Scrub Sponges
(the blue sponge) help me safely clean my countertops without scratching.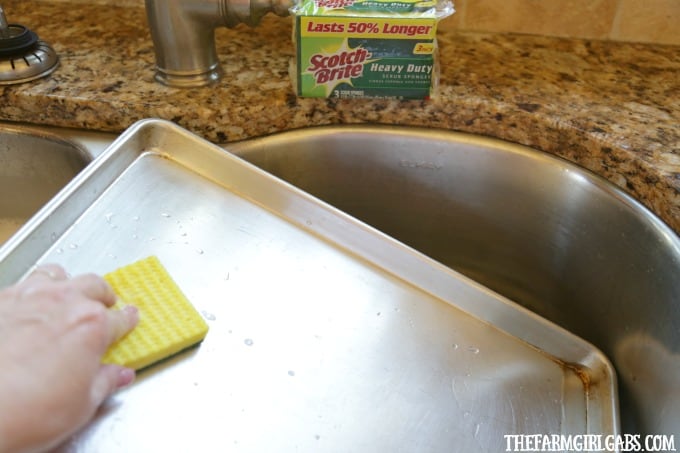 The Scotch-Brite® Heavy Duty Scrub Sponge (the green sponge) helps me clean up the tough baked-on messes. My baking sheets take a beating this time of year. These sponges are great for pots, pans and oven racks too.
I am in the process of planning this year's holiday cookie exchange. Scotch-Brite® Brand will help me clean up my mess from start to finish – from the pre-party prep to the after party clean up. Have you ever attended or hosted a holiday cookie exchange? They are so much fun. It's a great way to celebrate the season, mingle with friends and score some really delicious cookies to bring home.
Here are some simple planning tips on How To Host A Holiday Cookie Exchange:
Pre-Holiday Cookie Exchange Planning
Pick a date.

Determine who you want to invite. Go big or small. It's totally up to you.

Send out your invitations (you can go digital by sending via those popular party planning websites, send via email or send by mail) at least 3 weeks prior to the day.

Explain in your invitation that each invitee will bake one type of their favorite cookie. Determine how many of each of the SAME cookie you want your guest to bring. Six to eight dozen always seems like a good number. So for instance, if you invite 8 people and you ask everyone to make 8 dozen cookies, each guest will go home with eight dozen different cookies (one dozen of each kind). If you invite more guest, each person would go home with a fewer amount of cookies. Include this information in your invitation.

Ask everyone to bring copies of their recipe to share (enough for all the guests)

I like to touch base with each guest about a week before just to make sure they understand what they need to bring and how everything works. Festive cookies are always great for this type of party. Encourage everyone to make a recipe that is easy to freeze and transport.

Buy any food and supplies you will need to host the party.
It's Party Day!
Decorate your party area (or home) with Christmas decorations.

Have a designated area where your guests can place their cookies. All of the cookies should be in one location

Serve drinks and some food/light appetizers. This will also help everyone from eating the cookies they brought

Play some festive Christmas music in the background to set the mood.
Time To Share Some Holiday Baking Love!
Give everyone a food storage container (you can use aluminum pans or plastic). Have plastic wrap and wax paper on hand to layer and seal.

Each person goes around the table and takes the designated number of cookies for each recipe that you decided upon. This is an awesome way to try a lot of different recipes. Have tissue paper and plastic wrap on hand to help your guest package up their treasures.

Be sure to have the recipes for each cookie in front of the cookie for your guests to take.

I like to send everyone home with a parting gift before they leave. Something small like a holiday cookie cutter is a great idea. Wrap it in some tissue paper and tie a pretty bow on it.
How are you planning to celebrate the holiday season? Try hosting a Holiday Cookie Exchange. Food is always a great way to celebrate! And don't forget, the cleanup process is always easier with Scotch-Brite™ Brand. When you use the right tools for each surface, cleaning your home will be easier and faster.