Learn how to make delicious cookies that look like decorative holiday ornaments with this recipe for Christmas Ornament Sugar Cookies. Not only do they look impressive, but they also taste amazing.
This post may contain affiliate links. We may receive a small commission if you click and purchase something. Please see our disclosure policy for more details.
Make an impressive treat this holiday season with these fun and delicious Ornament Sugar Cookies. Who doesn't love a good sugar cookie? While the taste is simple and sweet, it's perfect for the holiday season.
Not only can you make the dough for these cookies from scratch, but you can also decorate them to your liking to bring joy and holiday spirit to your home. These Christmas Cookies are perfect for a holiday cookie exchange.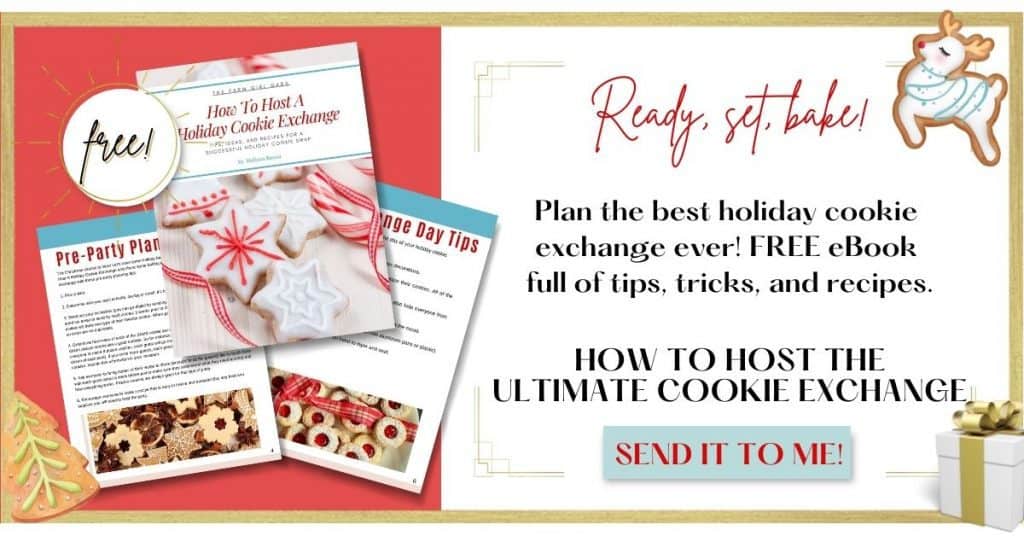 What Are Sugar Cookies?
Sugar Cookies are a basic cookie consisting of vanilla extract, granulated sugar, and several other ingredients that bring the flavor together. These cookies are a classic. It's hard to find someone who doesn't love their fresh and flavorful taste.
Reasons You'll Love the Ornament Sugar Cookies
You can have a lot of fun with these cookies after you've prepared the dough and baked them. Get the kids to lend a helping hand with decorating them using custom colors and designs!
These cookies look amazing and taste even better, making them the perfect treat to hand out as gifts to teachers, neighbors, friends, and other loved ones.
It's not hard to prepare these cookies. Even without baking experience, you can successfully put these baked goodies together!
How to Make the Ornament Sugar Cookies
Cream your butter and sugar until it becomes fluffy, which should take around five minutes.
Add your eggs and vanilla extract, mix well, and then begin combining the salt, baking powder, and flour in a second bowl.
Slowly add your flour mixture into your wet mixture before dividing your dough into two separate sections.
Roll one section at a time on a floured surface and cut into your favorite shapes using cookie cutters.
Use a plastic or metal straw to cut a hole on the top of each cookie before placing them in the freezer to sit for an hour.
Set your oven to 375 degrees, bake in the oven for up to 10 minutes, and then use your straw to open the hole a bit more immediately after removing your cookies from the oven.
Let the cookies sit for up to 15 minutes to allow the cookies to cool and then decorate with frosting, royal icing, and even edible color markers!
Helpful Notes and Tips
If you notice your cookies are bubbling on the surface while they're in the oven, be sure to flip them over to the other side when you remove them from the oven to cool down for a few minutes.
Be sure to extend the size of the hole on your cookies so that you can place a ribbon through the hole to give these Ornament Sugar Cookies that ornamental aesthetic.
Check the oven when baking your cookies and allow them to cook until they become golden brown.
Cookie Making Kitchen Essentials
Stand mixer with Paddle Attachment
Can I add sprinkles to these cookies?
Absolutely! You can get as creative as you'd like with the cookies, decorating them with icing, frosting, and your favorite holiday sprinkles.
What type of ribbon should I use?
You can use any ribbon from the craft store or dollar store in a color of your choice. Because it goes with the holiday theme, you may want to use red or green ribbon for your Ornament Sugar Cookies.
Try These Easy Cookies Recipes
Save this easy sugar cookie recipe for later. Pin the image below to your favorite Pinterest Board.
Yield:

36 cookies
Ornament Sugar Cookies
Additional Time:
30 minutes
Learn how to make delicious cookies that look like decorative holiday ornaments with this recipe for Christmas Ornament Sugar Cookies. Not only do they look impressive, but they also taste amazing.
Ingredients
4 sticks, room temperature, unsalted butter 2 cups granulated sugar
6 cups all-purpose flour
1 teaspoon salt
1/2 tsp baking powder
2 eggs
1 teaspoon vanilla extract, vanilla bean extract, or cookie nip
Instructions
Cream butter and sugar until fluffy (about 5 mins) with a stand mixer.
Add vanilla extract and eggs then mix well.
Combine flour, baking powder, and salt together in a separate bowl. Gradually add flour to the butter mixture, mix well together.
Divide dough into 2 sections.
Roll one at a time on a lightly floured surface to 1/8" thickness. Cut into desired shapes.
Using a straw cut out a hole in the top of the cookie, wiggle the straw around to increase the size of the hole.
Freeze for one hour.
Preheat oven to 375 degrees.
Bake for 8-10 minutes or until golden brown.
Use the straw to open up the hole again as soon as the cookies come out of the oven.
Let sit on the baking tray for 10-15 mins before removing to finish cooling.
Decorate the cookies with frosting, royal icing, or edible color markers.