Fall Guide To Pumpkins And Gourds
We started officially picking pumpkins and on our farm several weeks ago. Yes, fall is officially here and we are entering into one of the busiest seasons at Russo's. Fall is a wonderful family time. There are so many fun fall activities that you can do, from heading out to a local farm to pick pumpkins, hosting a fun Halloween party to decorating your home.
Chances are if you frequent a local farmer's market or visit a pick your own farm, you will notice the bazillion varieties of pumpkins and gourds available. We grow a lot of different varieties on our farm. But what's what? Some you can eat, some you can't. This Fall Guide To Pumpkins and Gourds will help you figure it out.
1. Face Pumpkins – Face Pumpkins are the grand master flash of the Halloween season. They are the perfect Jack-O-Lanterns. Their larger size make them perfect for carving. Need some pumpkin carving ideas? Check out these 100+ Disney Pumpkin Carving Templates.
Farmer's Tip: Roasted pumpkin seeds make a GREAT snack! To roast pumpkin seeds – scoop out the seeds when you carve your Jack-O-Lantern. Remove pulp or stringy flesh from the seeds. Rinse with cold water to clean them and lay the seed flat on a parchment-lined baking sheet. Allow to dry overnight. Before roasting, season with salt, garlic powder, red pepper and black pepper. Roast in a 350 degree oven for about 20 minutes or until golden. Cool and store in an air-tight container for up to one week.
2. Sugar Pumpkins – A smaller pumpkin (about 6-8 inches in diameter) that has a sweeter firm flesh. They are perfect for soups, canning and freezing.
3. Big Mac Pumpkins – These pumpkins are the "Mac Daddy" of all pumpkins. These large, ornamental pumpkins can weigh upwards of 150 lbs.
4. Baby Bear Pumpkins – These small pumpkins are perfect for little hands. They grow around 4 inches tall and 4-5 inches in diameter.
5. Cinderella Pumpkins – This large, sweet pumpkin is a creamy orange color. It is great for baking, canning or freezing. You can also use it as a large soup tureen once you hollow it out.
6. Cheese Pumpkins – Cheese pumpkins are perfect for pureeing and using in pies and baked goods. They have a dense dark orange flesh.
7. White Pumpkins – Lately, white is the new orange. These ever popular pumpkins are the perfect contrast to the traditional orange pumpkin.


8. Warty Goblins – These larger pumpkins resemble the traditional Jack-O-Lantern but have green bumps or warts on them. The are perfect for decorating with.
9. Peanut Pumpkins – Peanut pumpkins have a cream colored rough skin that resembles a peanut.
10. Acorn Squash – Shaped like its namesake (an acorn), this popular squash is perfect for roasting and stuffing. Try my Acorn Squash with Cornbread Stuffing recipe.
11. Butternut Squash – Know for its light yellow, peanut shape, butternut squash is a winter squash. It is perfect any which way, especially for soups, roasted and mashed.
12. Spaghetti Squash – Stringy flesh and all, this squash is a good thing! Scrape the sweet insides into strands and serve like Spaghetti.
13. Sweet Dumplings – Sweet Dumplings are similar to an acorn squash. They are perfect to cut in half and stuff. The inside has a pale sweet orange flesh.
14. Hubbard Squash – The Grand Master Flash of pie pumpkins, the hubbard squash is large with a dense orange flesh. It is ideal for making pumpkin pie. Hubbards can be gray, green or orange.
15. Delicata – An oblong squash that makes the perfect boat to stuff. Try filling it with roasted vegetables and baking. Also great to fill with rice or quinoa.
16. Crookneck – A large relative of the butternut, the crookneck can be prepared the same way as the butternut.
17. Gourds, Pump-ke-mon & Munchkins – I'm lumping these small decorative squashes into one category because they are the perfect fall decoration.
18. Turban Squash – The turban squash can be used for cooking but is more popularly used as an fall ornamental.
19. Goose Neck or Swan Gourd – One of the prettiest squashes around, the Goose Neck or Swan Gourd is a beautiful ornamental. Tie a bow around its neck and if you are really talented, paint in the eye to make your Swan Gourd come to life.
Phew! That was quite a list, and the pumpkins and gourds I listed only scratched the surface of all the varieties available at your local farm market this fall. Whether you cook, bake or decorate with them, enjoy this beautiful fall season to it's fullest. Which one is your favorite?
Welcome Fall with some of these fun ideas and recipes: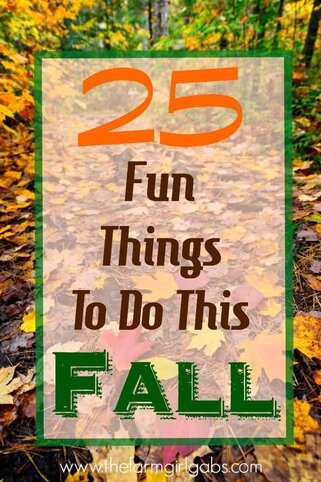 25 Fun Things To Do This Fall
Pumpkin Pecan Crunch Muffins
50+ Disney Halloween Costume Ideas
Jack-O-Mummy