How to Budget: A Beginners Guide to Easy Budgeting
Even if you don't know how to budget, this brief informative guide will help you through. Follow the simple steps beginners guide to easy budgeting.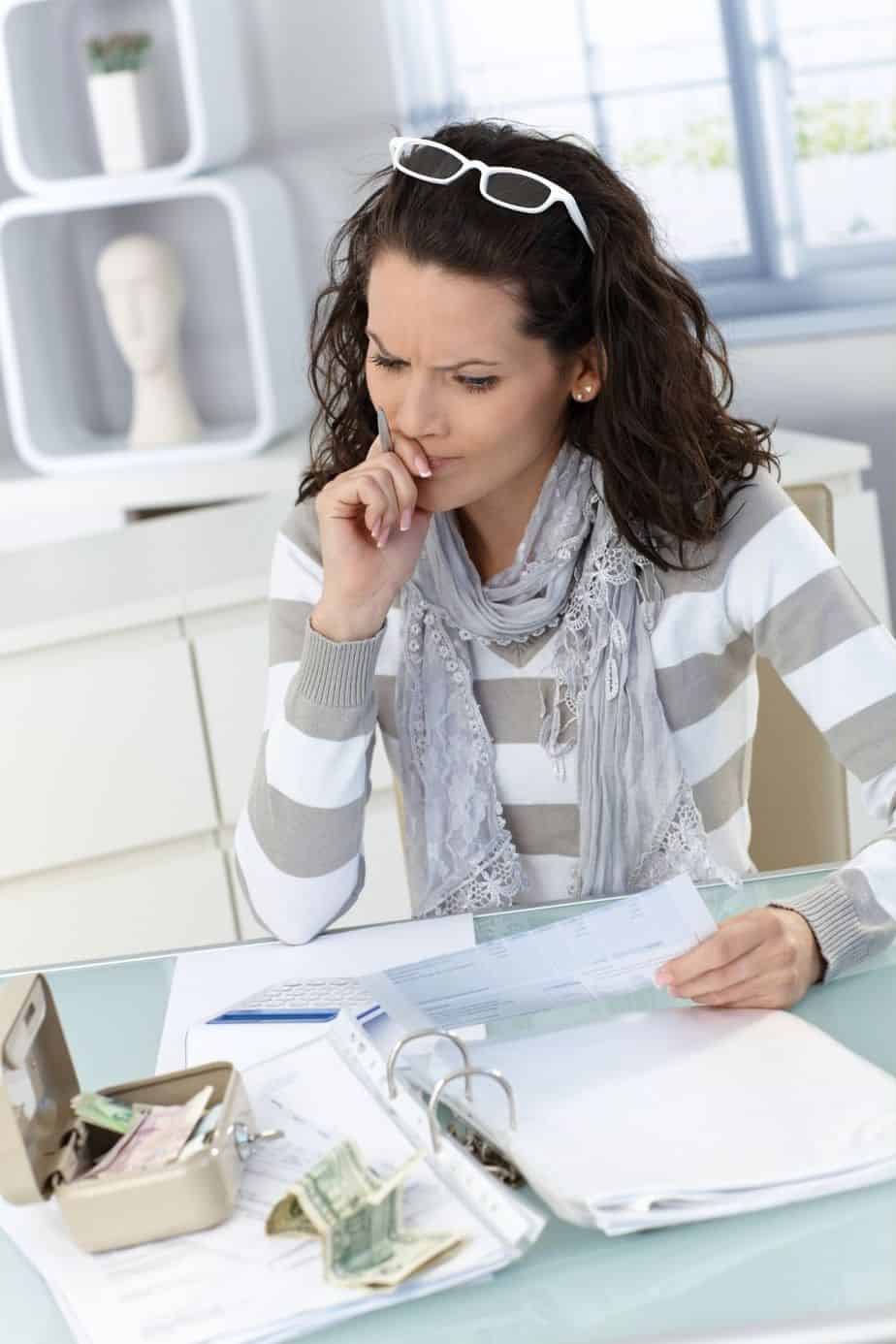 This post may contain affiliate links. We may receive a commission if you click and purchase something. Please see our disclosure policy for more details.
This is easy. You can do it. If you have never dealt with budgeting before, you have nothing to worry about. You got this! Even if you don't know a thing about budgeting or personal finance, this brief informative guide will help you through. Read below for tips on How to Budget: A Beginners Guide to Easy Budgeting.
Follow the simple steps below and you will be amazed at how much things will start to change for you.
Set Aside Time
The biggest excuse that people who need to budget have for not budgeting is that they don't have the time. This could mean you are avoiding the task, or you don't know where to start. It could also mean that you don't have time.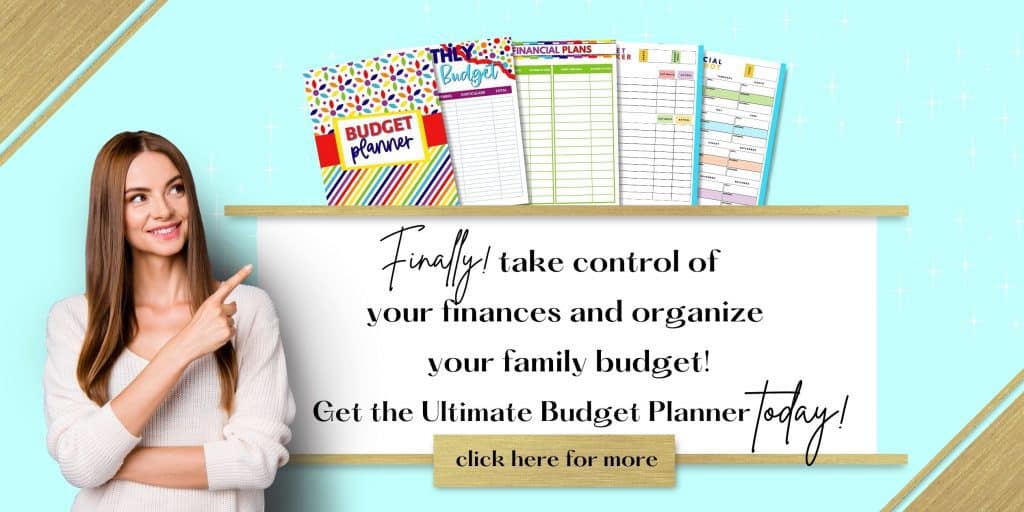 You really might not. The problem is, that although we only have so many hours in the day, we tend to make time for the things that are important to us. This is important.
So, the first step to budgeting when you don't know how to budget yet is just to make the time. It doesn't have to be a lot of time. Start with a half-hour. You may not get everything done at once, but it's a start.
The most important thing is forcing your brain to pay attention to your finances. If you struggle with money, it's likely because you don't pay it much consideration. Shifting your attention is the best start to turning things around.
Write Down Two Numbers
That's it. You don't have to get a degree in accounting to know how to budget your household. All you need is two numbers.
Those numbers are easy to find, but they do require you to sift through statements and balances, potentially from several different banking institutions. If you use a lot of credit cards, this will take longer to do, but it's even more important.
The first number you need to write down is easy. It's your net earnings per month. What is your monthly take-home pay? That's the after-tax amount. If you take home a steady paycheck this part is super easy.
If you're a freelancer, you're going to have to put together an average based on the last three months or make your best guess based on what you made this month last year.
The second number is one you come to by adding up all of your expenses for the month. That means you need to record payments from every statement you have and add them all up.
The sum is your second number. With the second number under the first number, your ultimate hope is that the bottom number is less than the top one. It's alright if it isn't. You just have more work to do. That's the part accountants refer to as "trimming the fat."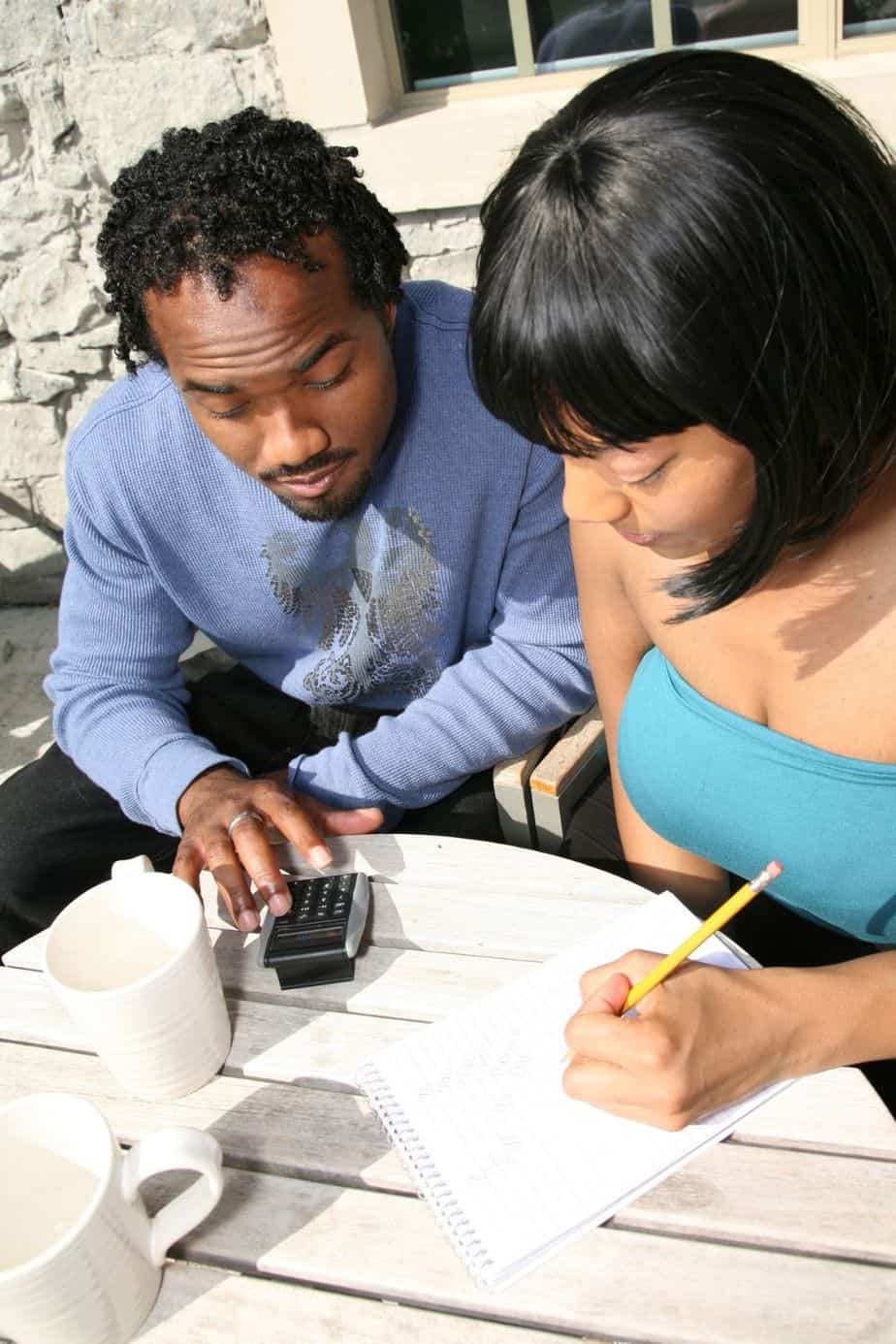 Trim the Fat
The more budget-minded you become, the more ways you will find to "trim the fat" The job of accounting is never truly done, but don't be discouraged. As it becomes more of a way of life, budgeting easily slips into your routine and becomes second nature.
At the start, it can seem like hard work. That's because usually by the time you decide to start budgeting for the first time, there is already so much work that needs to be done. The good news about that is that the fat at this point is easier to identify.
Look over the same statements you've gone through and record all of the payments for things you don't need. If you have subscriptions that aren't necessary they are an easy target. cut out any costs you can to get that bottom number lower. That's how to budget in a nutshell.
Be Deliberate
Now that you know your bottom line your budget is done. You just need to stay focused and be deliberate about your spending. Don't spend more than you can afford to.
Don't add to your debt. Come up with a plan that allows you to put extra money into paying down your existing debt. Stick to it. This is the part that requires commitment, but it's so worth it in the end.
Consider Lifestyle
Now, you've done the foundational work of addressing your finances. You've put together a budget plan that will stop building debt and help pay debt off. The rest of budgeting is looking at your life in terms of economics.
How much does your lifestyle cost? What's important to you? Lifestyle is not what other people are selling you. It's not the life you want. It's the life you have. What is the cost of doing what you love to do?
Think about hobbies, or business, or leisure. consider what you do with friends and with family. Look at your actual life in terms of the spending necessary to keep it going.
The better you know the cost of your current lifestyle, the better you can begin to fine-tune your budget to account for the things that are truly important to you.
Putting money in the right places is much more exciting and validating than cutting money out because you can't afford it. Get to the point where you can do this and keep that ball rolling!
Ready for a Challenge? Download this free printable $1000 Savings Challenge. Put your budgeting skills to work and save some dinero using this fun printable.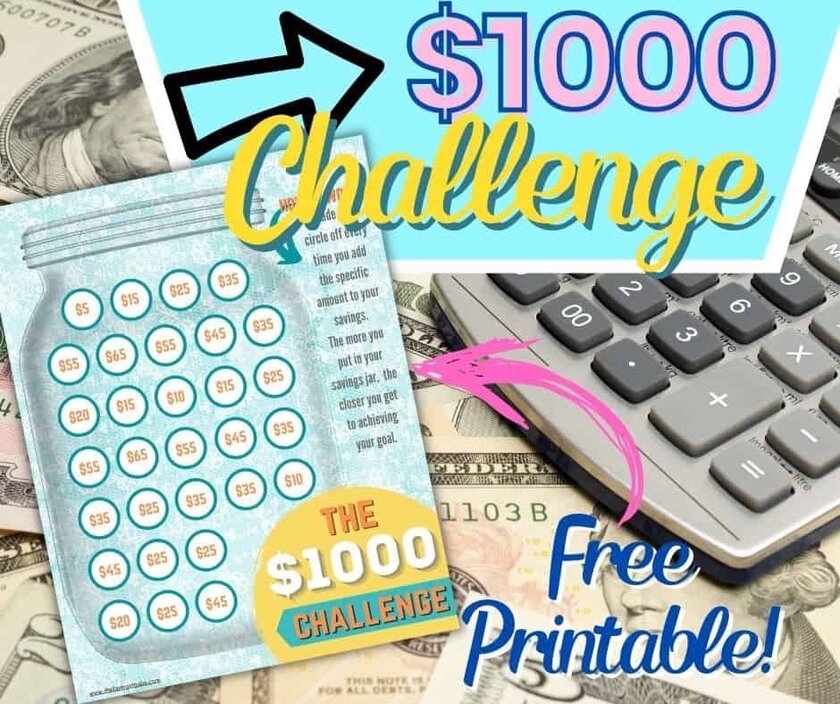 Save these budgeting tips for later. Pin the image below to your favorite Pinterest board.