How To Start Gardening Even If You Have A Black Thumb
Gardening is a great way to provide for your family and save money. Here are tips for How to start gardening if you have a black thumb.
This post may contain affiliate links. We may receive a small commission if you click and purchase something. Please see our disclosure policy for more details.
Sometimes we are not all suited to growing plants and tend to lose our plants left and right. I get it and I am here to help. There are some great ways to make gardening easy even for the gardener that tends to kill all of their plants.
How to start gardening – even when you struggle to keep plants alive
A lot of people do not think they can grow a garden because they have a tendency to kill off houseplants. The good news is that house plants are harder to care for than a garden and with a few tricks you can make your garden almost take care of itself allowing you to sit back. relax, and enjoy the rewards.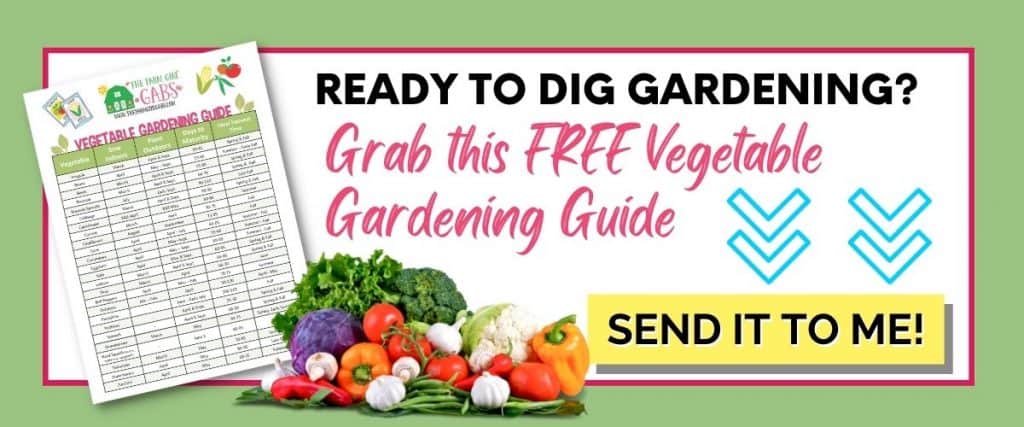 Keep your garden small
Starting out with a small garden is the best way to save money and give you the time to get to know what you are doing. To start out small and still get a great result from your garden you can use a simple and effective gardening method called square foot gardening. This method helps to produce more food in a smaller space allowing you to feed your family with less work.
Try growing native plants
Plants native to an area are more likely to survive even the worst gardeners. Native plants are predisposed to handle the local conditions including drought, cold snaps, and regular weather conditions.
While there are some great plants that are hard to kill just about anywhere like mint you will find that your own area has varieties of your favorite foods that just tend to do better. Check your county extension office for a list.
Try a raised bed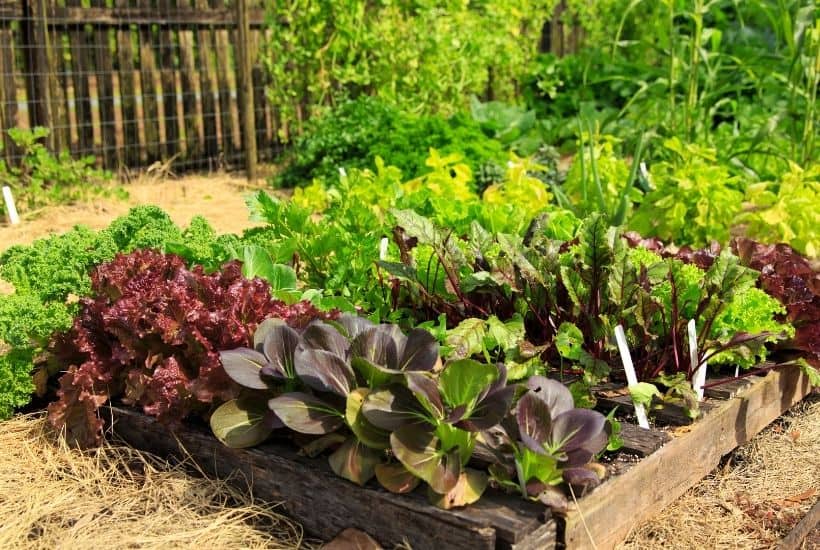 A raised garden bed is a great way to get your garden started and make it easier to manage. A raised garden bed is filled with soil that you choose, helping to make sure that the soil doesn't need further amending, unlike in-ground planting. These garden beds can make it easier to start your garden than digging out a garden bed and fighting with the grass and weeds already in the area.
If you have issues like a bad back you can greatly benefit from having raised garden beds that are higher and easier to reach making it easier to care for your garden.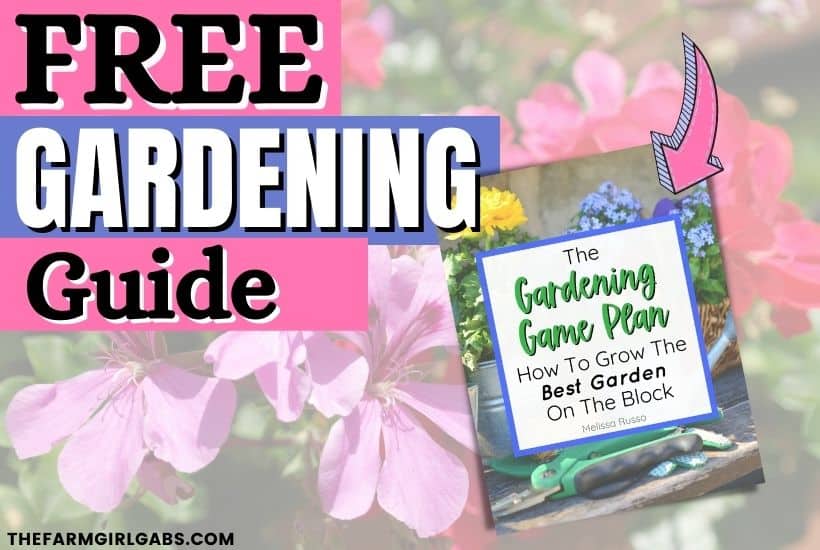 Test your garden soil
If you tend to kill off your plants in your yard the real issue could be that your soil is not equipped for what you are growing. Testing the PH of your garden soil can reveal a lot of issues that could be the root of your plant-killing problem. You can use PH test strips or a simple digital PH tester to see if your soil is in need of work.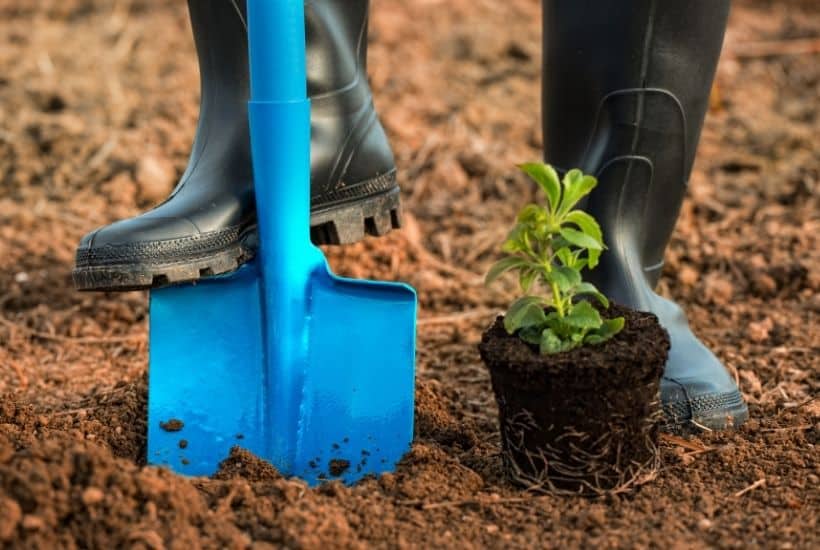 In most cases, quality compost can improve your soil. If your PH is too low you can raise it by adding lime or another source of calcium. If your PH is too high you can raise it by adding sulfur to raise the acidity level. To keep your soil balanced check the levels after each growing season and amend appropriately.
Mulch your garden well
Weeding and keeping your garden from drying out are two of the most involved tasks to keeping a garden alive. Mulch can help with both of these problems. Mulch blocks the growth of weeds that can take over and snuff out your garden. If weeds do grow the mulch will hold the roots instead of your soil making it much easier to pull the unwanted plants out.
Mulch helps to shade the roots of your plants and trap the moisture in to help keep the sun from drying out your plant and leaving your garden wilting in the hot summer sun.
Tricks to make gardening easier for anyone
If keeping your garden alive is a big challenge for you there are some great ways you can help to make it easier and help make your chances of success higher.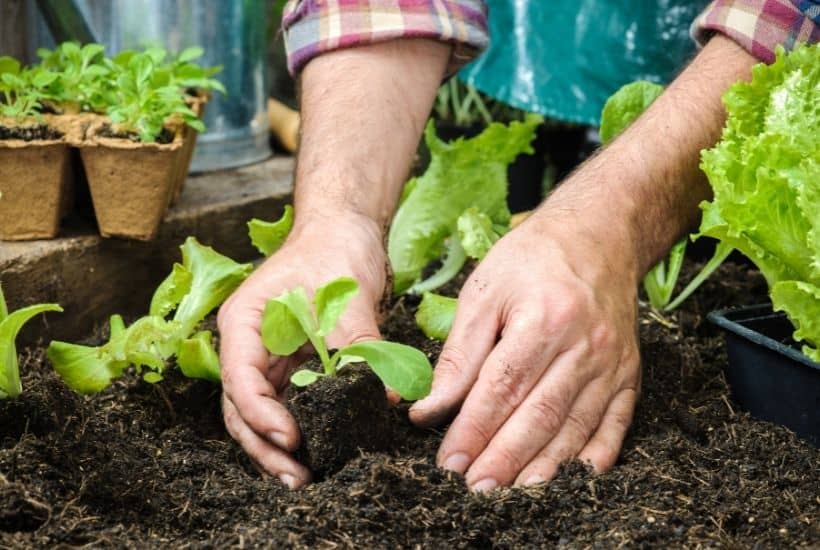 Add a drip irrigation system.
Many people kill plants simply by forgetting that they are growing them and forgetting to provide them with enough water. This can easily be solved by the combination of a drip irrigation system and a timer that will turn it on and off for you.
Set up a drip irrigation system around your garden beds and set them up a schedule that will help keep your plants from dying. A wifi-enabled timer can be a great tool that allows you to adjust your timer from your phone if the weather changes.
Use the deep watering method
If a drip irrigation system is not an option for you and you tend to forget to water your garden, often try the deep watering method. This involves giving your plants more water than normal but watering them less often. This encourages deeper roots that can help your plants take what they need from the soil and reduce how often you need to water.
To make the most of this method you should set reminders on your phone to make sure you can remember to water them once or twice a week but if you forget once in a while once your plants are established they will be just fine.
Invite beneficial insects to your garden
Gardens can easily be wiped out by pests. By inviting beneficial insects like ladybugs and parasitic wasps to your garden you can sit back and relax with less checking for infestations. If you tend to forget about your garden this is one of the best things you can do.
To invite beneficial insects to your garden try planting cluster flowers like dill in your garden. These will attract bees, lacewings, and ladybugs to your garden.
Adding a bug house to your garden can be a great way to invite these insects to your garden and encourage them to kill off the insects you do not want in your garden taking the pressure of handpicking and even having to spray with insecticidal soap off of your to-do list.
Gardening Tools to Help You Start Your Garden
More Easy Gardening Ideas & Tips
What Is The Difference Between Annuals And Perennials
Save these beginner gardening tips. Pin the image below to your Gardening Pinterest board.