Are you a fan of mint-flavored treats? If so, prepare these easy and delicious Peppermint Marshmallows with simple ingredients and enjoy them in a warm cup of hot cocoa.
This post may contain affiliate links. We may receive a small commission if you click and purchase something. Please see our disclosure policy for more details.
How To Make Peppermint Marshmallows
Who needs a bag of regular marshmallows from the store when you can make these homemade Peppermint Marshmallows? If you're looking to whip up something simple yet delicious , especially in hot chocolate, this is an excellent recipe worth trying.
Not only can you enjoy these mint-flavored marshmallows, but you can also prepare them, package them in decorative wrapping, and then hand them out as gifts to loved ones.
Why You'll Love These Peppermint Marshmallows
They have the perfect taste. If you're looking for a sweet touch with an added hint of mint, these are the marshmallows you need in your life.
It's not difficult to make marshmallows from scratch. You may have thought this is a challenging process, but this recipe proves otherwise.
You can do so much with these tasty marshmallows, such as adding them to a homemade party mix, putting them in hot tea, and even adding them to your hot chocolate on a cold day.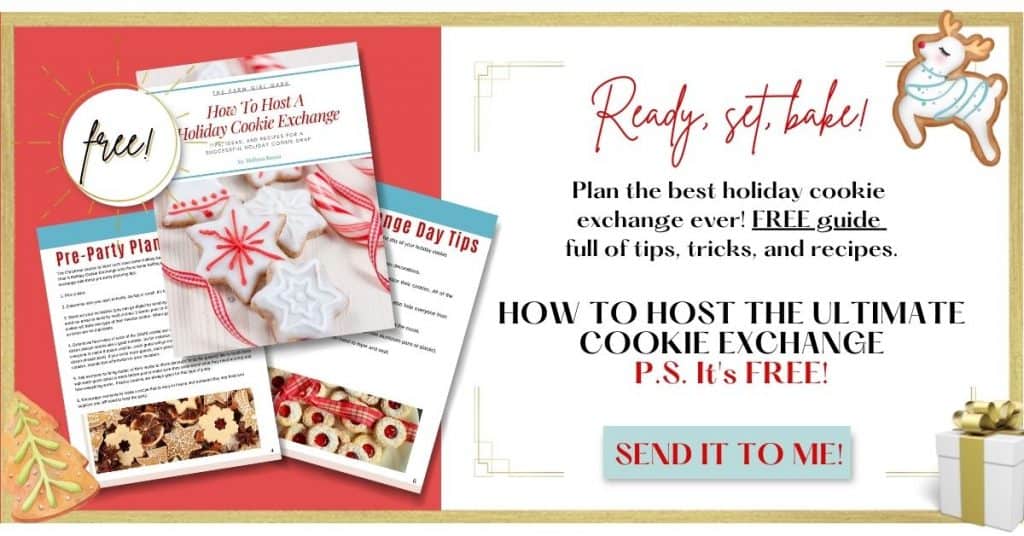 Peppermint Marshmallow Ingredients
Powdered Sugar – Start with powdered sugar as the base for these homemade marshmallows.
Unflavored Gelatin – The unflavored gelatin gives the marshmallows that perfect texture. Make sure you have the unflavored kind!
Cold Water – You will use cold water when preparing your gelatin with other ingredients.
Granulated Sugar – The addition of white granulated sugar makes these marshmallows sweet and tasty.
Corn Syrup – A bit of corn syrup will improve the overall texture of your Peppermint Marshmallows, ensuring they come out perfect!
Broken Candy Canes – Crush several peppermint candy canes and toss those pieces into the mix for added minty flavor.
Peppermint Extract – Enhance the mint flavor using a bit of peppermint extract. You will only need a single drop of the extract!
You will also need salt and Americolor food coloring to complete this recipe. As long as you have these ingredients, you're well on your way to preparing the Peppermint Marshmallows.
Can I use any kind of crushed mints instead of candy canes?
Yes, definitely. If you don't have peppermint candy canes but you have round peppermints at home, you can simply smash them up and add them to your marshmallow mixture.
How many marshmallows does this recipe make?
When cut evenly, you should end up with around 36 marshmallows. You can always double the recipe to make more if you're planning to package these and hand them out as gifts to loved ones.
Do I have to add the crushed mints or can I omit them?
You don't have to add crushed mints to your Peppermint Marshmallows. If you prefer to leave them out, feel free to do so, but make sure to use the peppermint extract to get that minty flavor.
These Peppermint Marshmallows are sweet, minty, and perfect for hot chocolate. Of course, you can even snack on them if you'd like!
These Homemade Marshmallows Pair Well With These Easy Hot Cocoa Bomb Recipes
Yield:

36
Peppermint Marshmallows
Ingredients
1/4 cup powdered sugar
3 tablespoons unflavored gelatin (3 packs)
1/2 cup cold water
1 1/2cups granulated sugar
1 cup corn syrup
1/4 teaspoon salt
1/2 cup water
2 broken candy canes
1 drop peppermint candy flavoring or 1 teaspoon pure peppermint extract
4 drop red gel Americolor Food Coloring
Instructions
Line an 8-x8-inch pan with parchment. Spray lightly with cooking spray. (A little spray underneath the parchment will also help hold it in place.)
In bowl of stand mixer, sprinkle gelatin over 1/2 cup cold water, set aside.
In a saucepan, over medium heat, melt granulated sugar, corn syrup, salt, peppermint and 1/2 cup water
Stir until sugar dissolves, increase the heat to bring to a boil.
Do not stir
Once the boiling allow to boil until the bubbles begin to pop slowly or a candy thermometer reads 220 degrees.
It will take 8-10 mins to make it to the slow popping bubbles phase.
Remove from heat and slowly pour syrup into softened gelatin while beating on low speed.
Once all of the mixture is in the bowl, increase the speed to High.
Beat 8 to 10 minutes or until mixture is white and has almost tripled in volume.
Add peppermint extract; beat on high speed 1 minute.
Spray 8*8 pan then line with parchment (cut straight down on the corners so that the parchment fits snug).
Pull out about ¼ cup of the marshmallow mixture and dye it red.
Pour white marshmallows into baking dish
Drop red mixture randomly onto top of marshmallow mixture.
Swirl a knife or rubber spatula throughout to marble

(Note) if your marshmallow mixture doesn't smoothly spread, pop it in the microwave for 15-20 seconds. Let set for 8 hours uncovered
To cut: Dust cutting board with about 1 tablespoon powdered sugar.
Place remaining powdered sugar in small bowl.
Remove marshmallows and cut with a sharp knife
Toss marshmallows in the sugar.
Store in an airtight container for up to 5 days.

Notes
Equipment
8*8 pan
Parchment paper
Medium Pot
Mixing Bowl w Whisk Attachment
Non stick spray
Candy thermometer