Make a batch of this fun Pot Of Gold Rainbow Slime for Saint Patrick's Day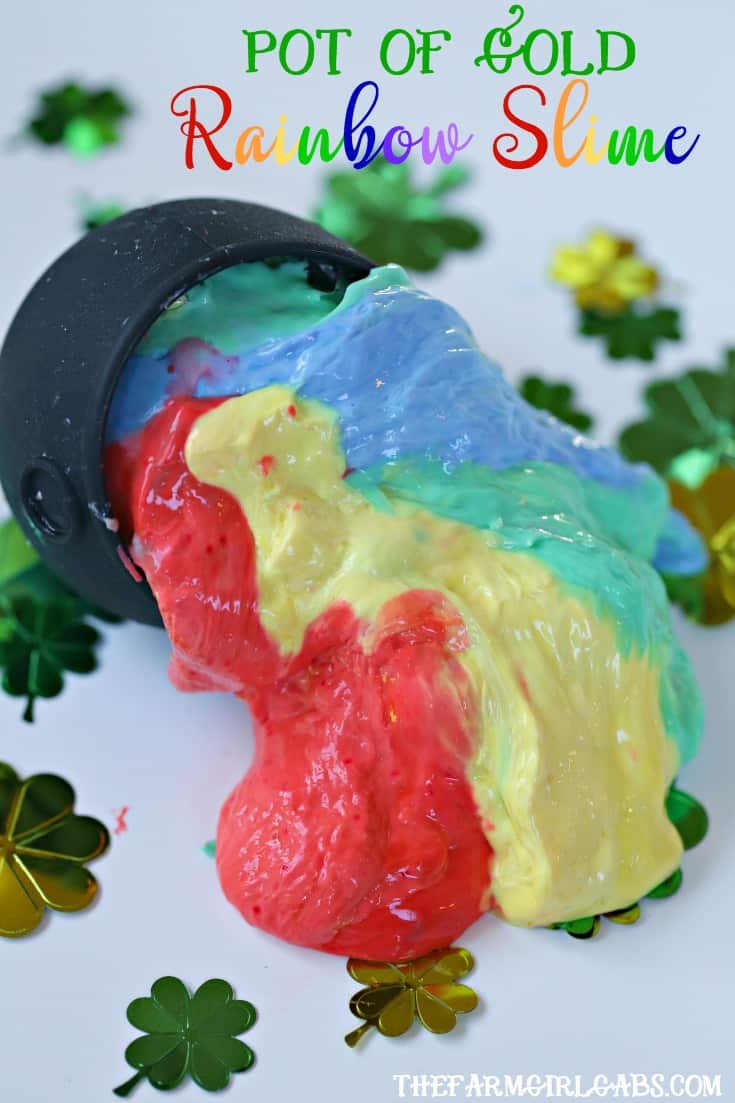 Another holiday is upon and that means one thing. Melissa will be creating another fun slime recipe to share. Be sure to check out all my fun slime recipes. So, next up on our holiday calendar is St. Patrick's Day. Even though there is not one ounce of Irish in my blood, I like to stick with the saying…"when in Rome." I got my Irish on and created this fun Pot Of Gold Rainbow Slime. It is the perfect way to celebrate St. Patrick's Day. Your kids will love making this fun slime craft! If you remember back in October, I made these adorable Witches' Brew Cupcakes. They were nestled in adorable cauldron snack holders. What a perfect way to reuse them by creating some Pot Of Gold Rainbow Slime.
Here is what you will need to make your own Pot Of Gold Rainbow Slime
Cauldron Snack Cups
All-Purpose School Glue
Borax
Food Coloring
(I used red, yellow, green, and blue)
To make one color, add 1/4 cup of water to two bowls. In one bowl, add a teaspoon of Borax and mix until dissolved. In the other bowl add 1/4 cup of glue and a few drops of food coloring. Mix well. Slowly add the Borax Water to the glue and mix until a slimy consistency is formed.
Repeat this process for each of the colors.
You can combine each of the colors together to make a rainbow and nestle it inside the cauldron. And I hear the slime makes a perfect leprechaun catcher. Leave your rainbow slime out and he may just get stuck.

You can save this Pot of Gold Rainbow Slime pin for later.
Here are some more slimey fun posts!!