You and your kids will LOVE making this easy DIY Valentine's Day Slime project. This fun craft makes a great party favor too!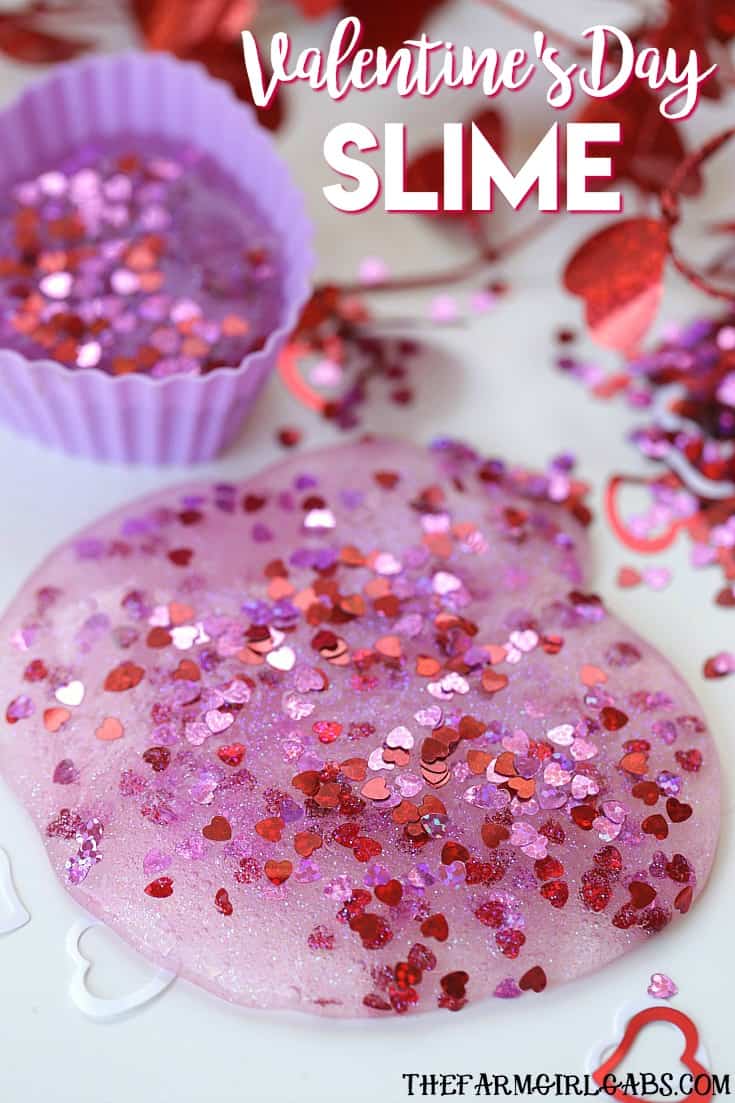 Happy Valen-slime Day! What's a fun holiday without a fun DIY slime project??!! Be sure to check out all of my fun slime recipes. I totally just realized that I skipped a Christmas slime post so I will definitely have to make that up to you next year. I love creating fun slime recipes! It's ooey, gooey and so much fun to play with. Since it is the season of love, you and the kids will love making this Valentine's Day Slime. I really miss the days when I would help my kids make fun seasonal projects for their classroom parties and friends. Now that they are 19 and 15, I think if I suggest creating a fun holiday craft for fun, both Gabrielle and AJ would look at me like I had three heads.
I tried a new recipe for this Valentine's Day Slime. I swapped out liquid starch
for Borax Powder
and I found it much easier to work with. Either way, just make sure if you have younger kids you supervise them so they don't put either version in their mouth.
Valentine's Day Slime Supply List
To get started, you will need to fill two bowls
with 1/2 cup water each. Add 1/2 cup of the clear glue to one bowl. Mix well and then stir in the fine glitter and glitter confetti. You can add as much or little as you like. Add 1/2 teaspoon of Borax to the other bowl and mix together.
Slowly stir the Borax mixture into the bowl with the glittered glue. It will start to get "goopy" immediately. Mix until all the liquid is dissolved. Now you have created some really cool Valentine's Day Slime!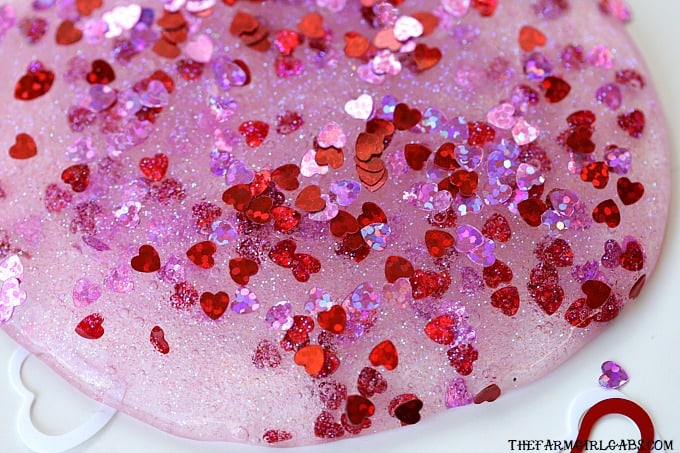 This is such a fun Valentine project for the kids. The adorable heart-shaped confetti glitter makes it all the more fun!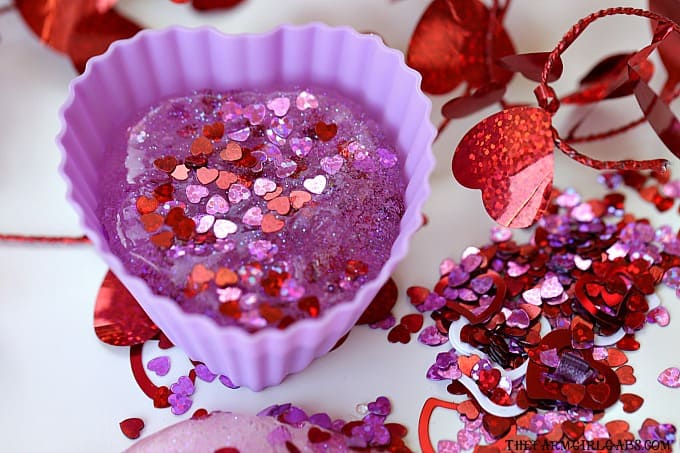 If you are hosting a party, you can use these heart-shaped silicone molds
to store it in. Wrap each one up in a cellophane bags
and then hand them out to your kid's guests.

Happy Valen-slime Day! You can save the image below to your Pinterest board for future reference.
Need some more slimy inspiration? Check out my other Slime Recipes here on The Farm Girl Gabs!