Oh toodles. The kids will have a ball playing with this fun Meeska Mouska Mickey Mouse Slime recipe. Make a batch today.
Oh boy! Hot Diggity Dog
! I love creating fun slime recipes you can find all of my slime creations here. I am back today with another fun slime creation to add to The Ultimate Slime Collection. This time, my man Mickey Mouse takes center stage with his own Mickey Mouse Slime. The inspiration for this Mickey Mouse slime was the result of a gift Gabrielle bought for me at The Disney Store in London while she was there for her study abroad semester. Ok, so I have this obsession with Rainbow Unicorn
from the movie Inside Out
. I loved her in Fairy Dream Adventure Part 7. Just kidding, if you saw the movie, you will totally understand that quote.
Anyway, she handed me a box and inside it was an adorable Rainbow Unicorn Mug
.
When I opened the box, Mickey Mouse confetti spilled everywhere. It made a big mess, but at least it was a cute mess. I was in love and decided I had to buy some Mickey confetti to make this fun Mickey Mouse slime.
Make your own Mickey Mouse Slime
To get started, you will need to fill two bowls
 with 1/2 cup water each. Add 1/2 cup of the clear glue to one bowl. Mix well and then stir in the glitter, Mickey Mouse confetti, and the blue food coloring. You can add as much or little as you like. Add 1/2 teaspoon of Borax to the other bowl and mix together.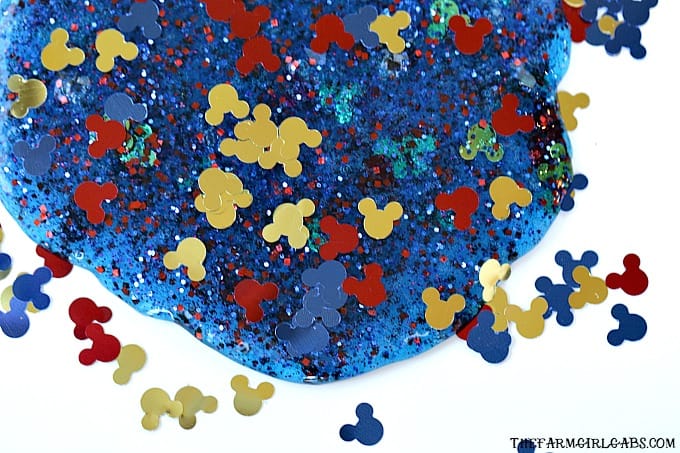 Slowly stir the Borax
mixture into the bowl with the glittered glue. It will start to get "goopy" immediately. Mix until all the liquid is dissolved. Now you have created some really cool Mickey Mouse Slime. Store in an air-tight container
so the kids can continue to have a lot of slimy fun.
Need some more slime recipes? Check out the Ultimate Slime Collection.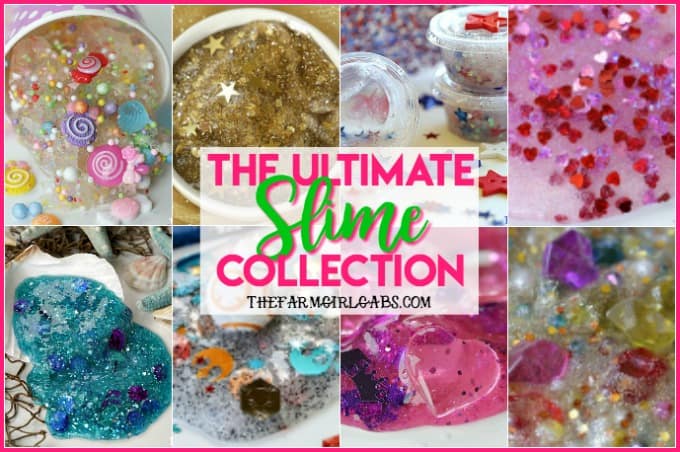 Save this Mickey Mouse Slime recipe for later by saving the picture below to your favorite Pinterest board.