Harry Potter lovers can rejoice over this fun, flavorful recipe for Butterbeer Cake Jars. They're a sweet, decadent treat, perfect for serving at Harry Potter-themed party!
This post may contain affiliate links. We may receive a small commission if you click and purchase something. Please see our disclosure policy for more details.
Are you a Harry Potter fan? If so, you may be thinking about throwing a Harry Potter-themed extravaganza, whether it's a birthday party or any other special event. No matter your plans, be sure to prepare these incredible Butterbeer Cake Jars for your guests to eat and enjoy!
These cake jars are a mess-free, flavorful dessert consisting of cake and creamy layers of frosting that you will absolutely love. Each bite is better than the next! So, what are you waiting for? Begin assembling these cake jars in no time and leave your party guests impressed with your baking skills.
These mason jar cakes are a fun dessert for a Harry Potter-themed birthday party too. By now, you should know of my love for using mason jars in every possible way. This is yet another genius idea on how to create an easy mason jar recipe.
Craving some hot butterbeer? Don't forget to check out this easy recipe.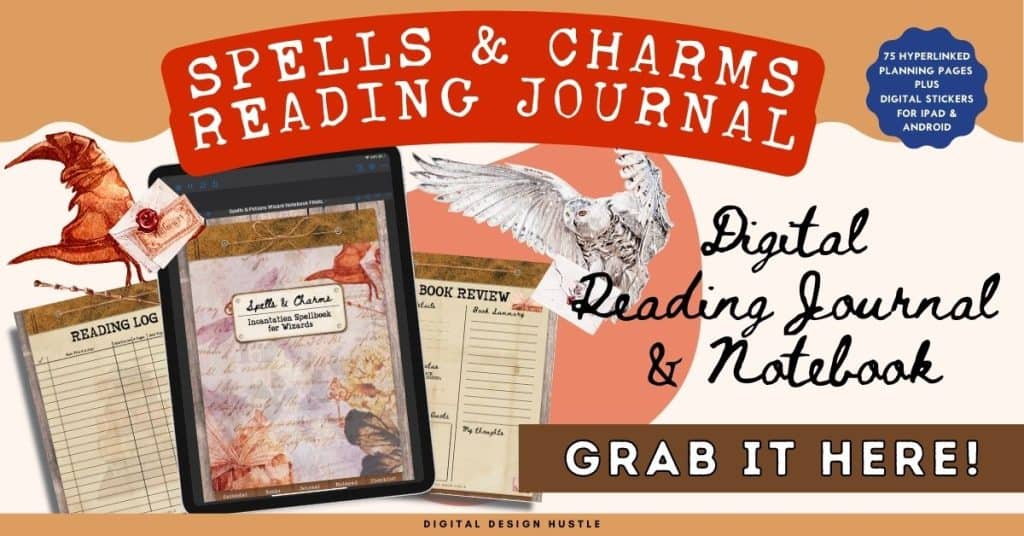 Butterbeer Cake Jars Ingredients
Prepare the perfect Butterbeer Cake Jars with the following ingredients, some of which you may already have on hand:
Unsalted Butter – Allow your butter to sit out and reach room temperature to make it easier to use in this recipe.
Sugar – You can't have a sweet, flavorful cake without a bit of sugar!
Butterscotch Pudding Mix – Grab one packet of the butterscotch instant pudding mix for this recipe.
Cream Soda – The addition of cream soda adds notes of vanilla to this cake.
Heavy Cream – Make flavorful frosting layers with a bit of heavy cream.
All-Purpose Flour – Don't forget the flour for your cake batter. All-purpose flour works best for this recipe.
With these and a few other ingredients, such as vanilla, eggs, salt, cream cheese, and baking powder, you will have what you need to make these Butterbeer Cake Jars.
Cake In A Jar Kitchen Essentials
Recipe Notes: How To Make Harry Potter Cake Jars
Easily make circles in your baked cake by using a 2-inch round cookie cutter. It simplifies the process and makes it easy for you to add layers of cake to each jar.
Use a piping bag to add layers of the sweet mousse-like frosting. It's a great way to keep this dessert mess-free while adding layers of cake, frosting, and cream cheese into each jar.
You can top these cakes with sprinkles. You can find Harry Potter sprinkles on Amazon! If you don't want to pay too much for them, you can choose other types of sprinkles to add on top.
What is the flavor of butterbeer?
The flavor that you will get when eating from the Butterbeer Cake Jars is similar to butterscotch with hints of a sweet cream cheese taste.
Which brand of instant pudding should I use?
You can use any brand of instant butterscotch pudding you can find. Jell-O is one great option. Make sure you're choosing instant pudding and not the kind that requires more time and effort.
Can I prepare a chocolate version of this dessert?
Of course! If you're a chocolate lover, you can make a chocolate cake and then include the mousse and cream cheese center to add hints of butterscotch into the mix. Butterscotch goes great with chocolate, so this shouldn't be a problem. If you plan to do this, simply add some unsweetened cocoa powder to your cake batter.
Harry Potter Party Ideas
More Fun Mason Jar Recipes & Mason Jar Crafts
Frankenstein Cupcakes In A Jar
Yield:

6 jars
Butterbeer Cake Jars
Chill/Assembly :
40 minutes
Total Time:
1 hour
35 minutes
Harry Potter lovers can rejoice over this fun, flavorful recipe for Butterbeer Cake Jars. They're a sweet, decadent treat, perfect for serving at Harry Potter-themed parties!
Ingredients
Cake ingredients:
3/4 cup unsalted butter room temperature
1 cup granulated sugar
3 large eggs, room temperature*
1 tsp vanilla
2 1/4 cups all-purpose flour
2 tsps baking powder
3.4 oz. butterscotch instant pudding mix one package
1/2 tsp salt
1 1/4 cups cream soda clear
Butterbeer mousse filling
1 small box instant butterscotch pudding (3.4 oz), sifted
2 c. heavy cream or whipping cream
Butterbeer Frosting
8 oz cream cheese, softened
1/4 cup unsalted butter, room temperature
6 cups powdered sugar
1/4 cup cream soda
Instructions
Preheat oven to 350 degrees Fahrenheit.
Place the eggs in a bowl of warm water to bring them up to
room temperature.
Cream the butter and sugar until light and fluffy (4-5
mins).
Remove the eggs from the warm water and add them to the creamed butter and sugar and vanilla extract. Mix until incorporated.
Sift in the flour, baking powder and butterscotch pudding into the mix.
Mix well.
Add in the cream soda and mix until smooth.
Pour batter into the prepared baking pan
Bake for 40-45 mins until a knife or skewer comes out clean.
Allow the cake to cool for at least 30 mins.
To Make the mousse, Combine the sifted pudding mix and heavy cream in a mixing bowl. Start on low speed, then increase to High. Mix until thick and fluffy (about 5 mins)
Add to a piping bag fitted with a tip 1M or 2A
Refrigerate until ready to use.
To Make the Cream Cheese Frosting: Combine the cream cheese and butter in a medium bowl. Beat with an electric mixer until smooth. Add in the powdered sugar and mix. Pour in vanilla and half of the cream soda. Mix on medium High until smooth.
If the frosting is too thick-meaning you can not smooth it with frosting, add in more cream soda a tsp at a time. It should be smooth, thick, and creamy.
Add to a piping bag fitted with a tip 1M or 2A
To Assemble:
Use a 2-inch cutter to cut out circles of cake. Press the cake circles into the jar.
Top with Mousse, then top with a layer of cream cheese, top with another layer of cake and continue layering ending with cream cheese. Add sprinkles for a little flair!


Notes
Equipment:
6 - 16oz Mason Jars
13*9 cake pan
2 inch cookie cutter
hand or stand mixer
Parchment Paper or non stick spray
2 piping bags
Tips 1M & 2A
Harry Potter Sprinkles & Cupcake toppers