Tips for Planting Spring Bulbs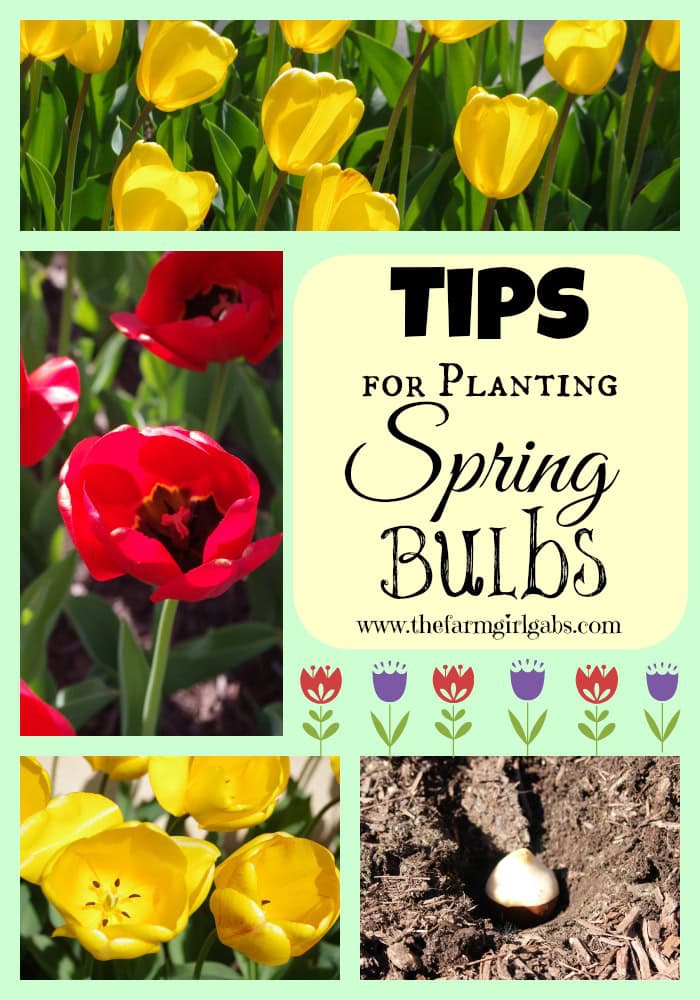 I get so excited in the early spring when I start to see the flower bulbs start to pop out of the ground. After a long winter, I know our beautiful mother earth has had a wonderful winter hibernation and is now ready to show us her beauty. To enjoy all this earthly beauty however, you have to plant these spring bulbs in the fall, right before mother nature is ready to settle down for her long winters' nap. I know, I know the wonderful spring season seems so far away. But, in order to reap their beautiful benefits come spring, now is the time to plant your spring bulbs.
Flowers such as tulips, daffodils, crocuses, and hyacinths are the most popular spring bulbs and also very easy to plant.
Here are some simple tips for planting spring bulbs:
* Spring bulbs (tulips, daffodils, hyacinths, etc.) are planted in the fall when the ground is cooler – usually around the end of October. They should be planted at least six weeks before the ground freezes so they can get established. Summer bulbs (like gladiola and dahlias) are planted in the spring after the threat of frost is over.
*Bulbs like well-drained soil and nutrient-rich. Make sure the area where you plan to plant them is not wet and the soil is good. Bulbs also like sun, so make sure you plant yours in a sunny area.
*Bulbs should be planted about 6-8″ deep in the ground. Plant the bulb with the pointy side up. If you don't see a pointy side, then look for where the roots are. Make sure you water the bulbs after you plant them.
*As far a spacing goes, it's up to you. You can plant them in groups or individually. It's a great way to get creative with different colors and varieties. Just make sure you leave at least 2″ between each bulb.
I love seeing those beautiful bulbs start popping out of the ground in late march-early april. What is your favorite type of bulb? I love tulips.  As you can see, planting them is a snap. Nothing complicated about it at all. Plant now in the fall and you too can enjoy their beauty.
There are so many different varieties of spring bulbs you can plant, so have fun with picking which kind. Check out your local garden center now for packs of bulbs. If you can't find them there, there are plenty of online retailers that sell these popular Dutch bulbs.
Happy Gardening!
For more Gardening Ideas & Inspiration, be sure to follow my Pinterest Gardening Board below.
Follow Melissa Russo / How Does Your Garden Grow?'s board Gardening Ideas & Inpiration on Pinterest.