100 Best Gifts For Bakers
Looking for the perfect gift idea for the baker or foodie in your life? These Best Gifts For Bakers are guaranteed whip up some fun this holiday season.
This post may contain affiliate links. We may receive a commission if you click and purchase something. Please see our disclosure policy for more details.
Bakers gonna bake! And when they do, I have rounded up some great holiday gift ideas for them. If you have a baker or foodie in your life, you know they live in the kitchen. Slowly raises hand. Today I have rounded up some of the best holiday gift ideas for bakers. Treat your foodie friend to one of these best gifts for bakers. There are 100, yes 100, to choose from!
Bake A Batch Of These Italian Christmas Cookies
I guarantee you can find the perfct gift idea for the foodie in your life in this list.
100 Kitchen Gift for the Bakers
1. Wilton 3-Tier Customizable Iron Treat Stand
2. Silicone Cooking Kitchen Utensils Set
3. Polished Marble Rolling Pin
4. Rachael Ray Cucina Nonstick Bakeware
5. Silicone Donut Baking Pan
6. Cuisinart Handheld Mixer with Storage Case
7. Wilton Candy Melting Pot
8. Bamboo Cutting Board
9. Cast Iron Cornbread Pan-Pre-Seasoned Bakeware
10. Silicone Trivet Set
11. Olive Branch Gold Pie Plate
12. Mason Jar Measuring Set
13. Le Creuset Stoneware 16-Ounce Honey Pot
14. Electric Jar Opener
15. Gummy Bear Candy Molds

16. Large Cucina Spoon Rest
17. The Pioneer Woman Pressed Glass Syrup Dispenser
18. Sugar, Coffee and Tea Canister Set
19. Wilton Easy Layers Cake Pan Set
20. Bamboo Book Stand
21. Porcelain Ceramic Seasoning Box Set
22. Flexible Pastry Baking Spatulas
23. Lodge Cast Iron Muffin Pan
24. Flour Sack Funny Quote Dishtowel Set
25. KitchenAid Artisan Series 5Qt Stand Mixer
26. Vintage Women's Apron
27. Wooden Charcuterie Platter Serving Tray
28. 3-Tier Collapsible Cooling Rack
29. Ceramic Canister Set
30. Silicone Cupcake Liners
31. Oster Extra Large Digital Countertop Convection Oven
32. 9 inch Banneton Bread Proofing Basket
33. Lodge Cast Iron Mini Cake Pan
34. Cake Decorating Tip Set
35. Digital Food Scale
36. Whisk Wiper
37. Immersion Multi-Purpose Hand Blender
38. Nonstick Edge Brownie Pan
39. Olive Oil & Vinegar Infusion Kit
40. Embossing Rolling Pin
41. Multifunction Bread Machine
42. Official Tasty Cookbook

43. Set of 4 Funny Dish Towels
44. Cake Pop Making Kit
45. Cuisinart Stainless Steel Food Processor
46. Luxury Butane Torch
47. KitchenAid Sifter Scale Attachment
48. Cupcake Batter Dispenser
49. Cotton Weave Hot Pot Holders Set
50. Cookie Press Gun Kit
51. Silicone Kitchen Cooking Utensil Set
52. 10 Piece Nonstick Bakeware Set
53. Wooden Recipe Box With Cards
54. Mixing Bowls with Airtight Lids
55. Lodge Cast Iron Fluted Cake Pan
56. Nesting Stackable Measuring Set
57. Apothecary Jar Set
58. Stoneware Bowls with Bamboo Lids
59. Hamilton Beach Power Elite Blender
60. Brownie Baker Set
61. Nurxiovo 3 in 1 Stand Mixer
62. Keep Calm Bake On Funny Apron
63. Ceramic Cookie Jar
64. Ceramic Baking Set
65. NutriBullet High-Speed Blender System
66. Door Knob Salt Cellar Set
67. Family Recipe Notebook
68. Happy Everything Ceramix Mixing Bowl Set
69. Cast Iron Biscuit Pan
70. Wilton Icing Colors
71. Cuisinart Electric Fondue Maker
72. Non-Stick Tart and Quiche Pan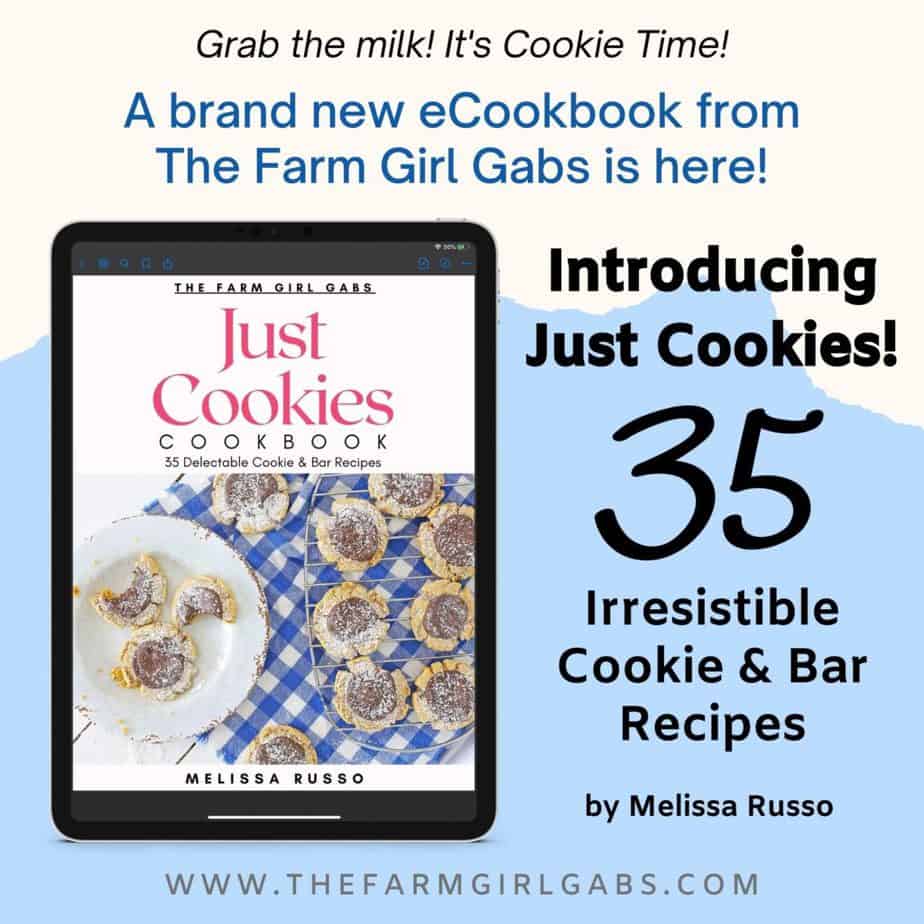 73. Ninja Foodi Pro 5-in-1
74. Porcelain Ramekins Oval Shape
75. Wilton Cookie Cutters Set
76. 22-inch Electric Griddle
77. Nordic Ware Harvest Bounty Loaf Pan
78. The Farm Girl Gabs Cookbook Set
79. Chalkboard Glass Canister with Lid
80. Pie Plate and Server
81. Wilton Perfect Results Non-Stick Mini Loaf Pan
82. Life is What You Bake It Fun Kitchen Towel
83. Cast Iron Pie Pan
84. Pretzel Maker
85. Kitchen Towel and Dessert Server Set
86. Dough Press
87. Bakers Apron Ornament
88. Nordic Ware Wildflower Loaf Pan
89. Oven Mitts and Pot Holders 4pcs Set
90. Mini Pie Glass Dishes
91. Pastry Piping Bags
92. Vintage Airtight Tin Snack Containers
93. Non-Stick Carbon Steel Mini Fluted Tart Pan
94. KindNotes Glass Keepsake Jar
95. Rotating Cake Turntable
96. Stainless Steel Rotary Hand Crank Flour Sifter
97. Cast Iron Stuffed Pancake Pan
98. Stainless Steel Magnetic Kitchen Time
99. Organic Herb Growing Kit
100. Cake Stand & Dome
What Christmas Recipes Can I Bake With These Gift Ideas?
Try one of these delicious recipes this holiday season.
Save this Best Gifts For Foodies pin for later. Pin the image below to your favorite Pinterest Board.