The Essential College Packing List
Congratulations! You are the proud parent of a college-bound student? Let the dorm room shopping fun begin! Print out this Essential College Packing List before you start shopping for the college essentials.
My youngest is heading off to college this fall. The college shopping experience is both exciting and bittersweet. I have to admit, I really enjoyed the planning process with Gabrielle and now AJ. But I admit, boys (at least mine) are much less concerned about dorm decorating, color choices and finding the perfect ways to make your room feel "comfy".
When Gabrielle headed off to college in Boston, we had a lot of fun shopping for the dorm room decor, color choices, and style. It's hard to believe that she just graduated from finished her first year of graduate school. Now it's AJ's turn. And while he really is just excited to start this new chapter, I am sure he will have some fun college shopping with mama.
For us, our main goal is to make sure his college dorm room felt like a home away from home by making his living space as cozy as possible.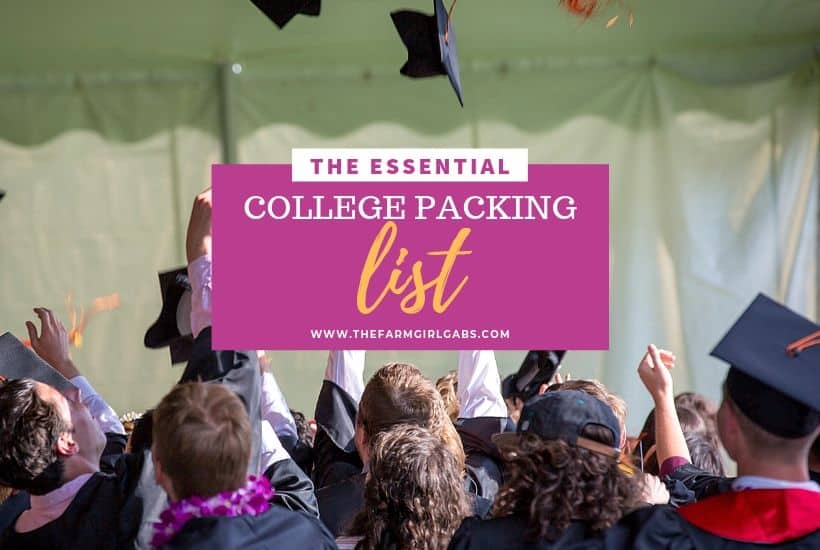 So before you set out to stylize the perfect dorm room, print out this handy Essential College Packing List. No, you will not need to purchase everything on this list. You should also double-check with your child's school to make sure some of the items on this list are allowed.
This Essential College Packing List is a perfect guideline to bring all the comforts of home to your child's new beginning at college. Below, I also listed some must-have college dorm room items.
The Essential College Packing List Shopping Must-Haves!
Before you set out to tackle your college packing list, here are a few things to remember:
College/dorm shopping can get overwhelming. Print out the list, look it over and make a game plan as to which stores you want to shop.
Look for mail or online coupons. Larger retailers often have coupons to help save you money!
Shop early for the best selection.
Don't feel like you have to tackle the list in one day. Break it down so you don't feel as overwhelmed.
Have fun!
Be sure to check out these helpful college planning tips
10 things to teach your kids before college
Back To School Tips For College Students
Questions To Ask A College Representative
Organization Tips For College Students
Save this Free College Packing Tips Post for later. Pin the image below to your favorite Pinterest board.

SaveSave
SaveSave
SaveSave