The Ultimate Graduation Party Checklist
Ready to celebrate your graduate? The Ultimate Graduation Party Checklist will help you plan a successful graduation party for your son or daughter. Download the free printable graduation party checklist below.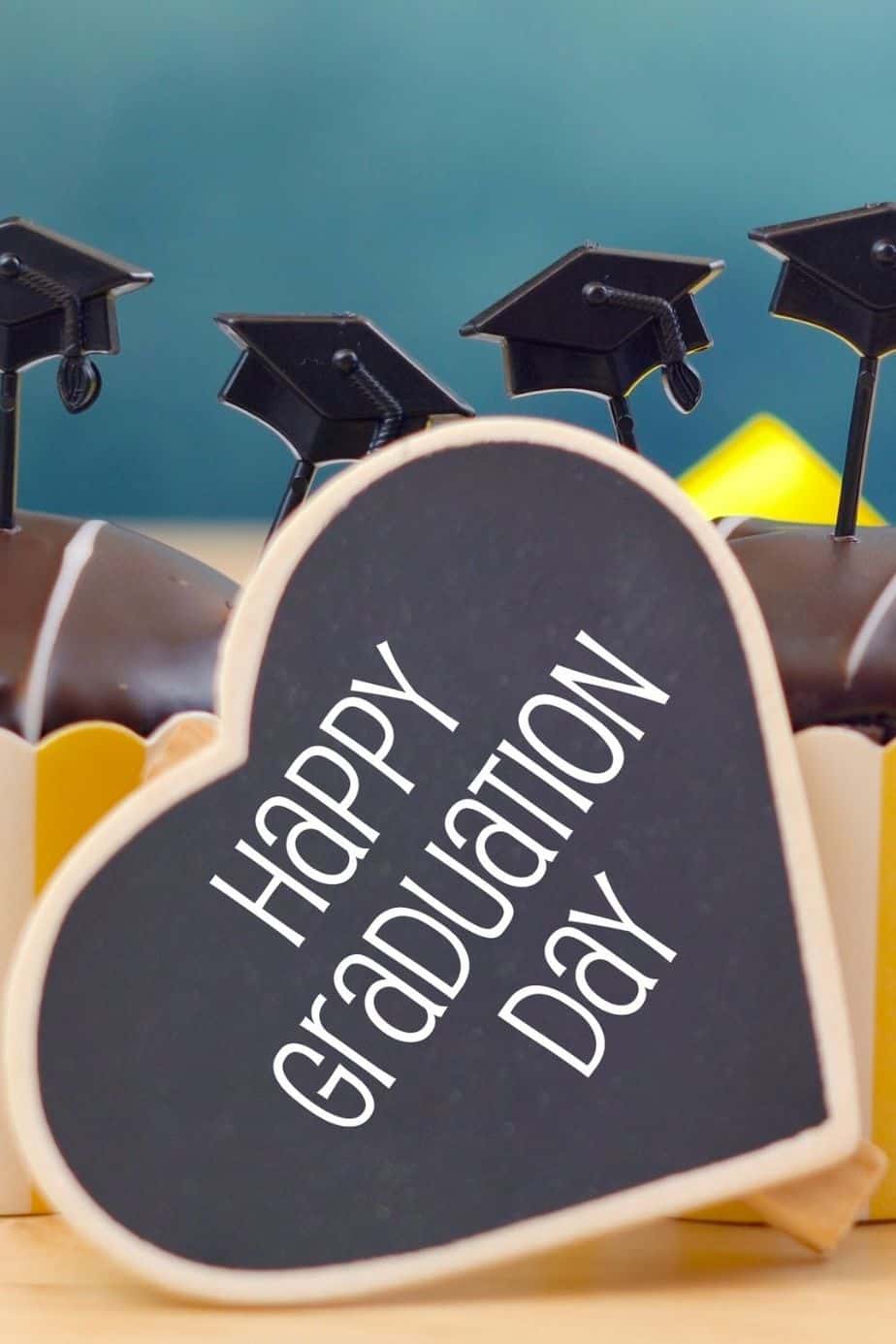 This post may contain affiliate links. We may receive a commission if you click and purchase something. Please see our disclosure policy for more details.
Graduation is fast approaching, and you are starting to wonder if you have everything ready. If this is your first time throwing a graduation party, you may be feeling a bit underprepared. To make sure you have everything you need and you get everything done in time, I've put together the ultimate graduation party checklist!
I am a party planning queen and I have a lot of easy tips and party ideas to share with you. The key to planning is to take a deep breath and remain calm. You got this. Parties do take a little planning but no need to stress. It's the little things that matter the most….like the fact that you will be celebrating your son or daughter's big day with family and friends.
So here are my best tips for how to plan a graduation party.
How Do I Plan A Graduation Party? Here is The Ultimate Graduation Party Checklist
3+ Months Before
The main goals of this month are to lock down your party specifics such as the location, guest list, and budget!
1-2 Months Before
This time period is when you want to start getting ready for your party. This is also the time to take care of nonperishable party supplies.
1-3 Weeks Before
Everything has been ordered, but now you have to start doing something about it!
Week of Party
We're getting into the final days just before your party! Here are the last minute things you want to make sure to do.
Day of Party
It's finally here, the day of your party! Here are the last things you need to do for your party the day of.
You don't need to stress about planning your graduation party! If you keep this list handy, you'll have everything you need to plan your perfect graduation party.
Click here to download a free Graduation Party Checklist Printable!
Check out these College Planning Tips
The Essential College Packing List
Organization Tips For College Students
25 Questions To Ask A College Representative
How To Prepare Yourself When A Child Leaves for College
Easy Party Recipes To Make
How To Make A Charcuterie Board
Save these party planning tips for later. Pin the image below to your favorite Pinterest board