Oreo Spider Cupcakes for Halloween
Impress loved ones with a tasty treat that is fun to eat with these Oreo Spider Cupcakes. The colorful and cute cupcakes are sure to be a huge hit at birthday parties for your children as well as Halloween gatherings with family and friends.
This post may contain affiliate links. We may receive a commission if you click and purchase something. Please see our disclosure policy for more details.
Make These Oreo Spider Cupcakes for a Cute and Tasty Treat
If you want to make spooky fun cupcakes with a cute appearance, these Spider Cupcakes are a top choice. And to make this recipe even more appealing is the OREO cookie spider topping the cupcake.
While it may sound complicated, these baked treats are easy to make and decorate, leaving you with adorable cupcakes to serve to family and friends. I loved making fun treats like this for my kids when they were younger.
These easy fall cupcakes are a delicious treat to make for birthday parties, Halloween, and other special fall occasions.
Why You Should Make Spider Oreo Cupcakes
These cupcakes taste great. You'll prepare them using your favorite brand of cake mix, along with several other ingredients, including buttercream and chocolate sandwich cookies.
It's fun to assemble these cupcakes. If you enjoy cake decorating, you'll love the challenge.
Not only do children love these cupcakes, but so do adults. You can impress everyone with these tasty, decorative baked goods.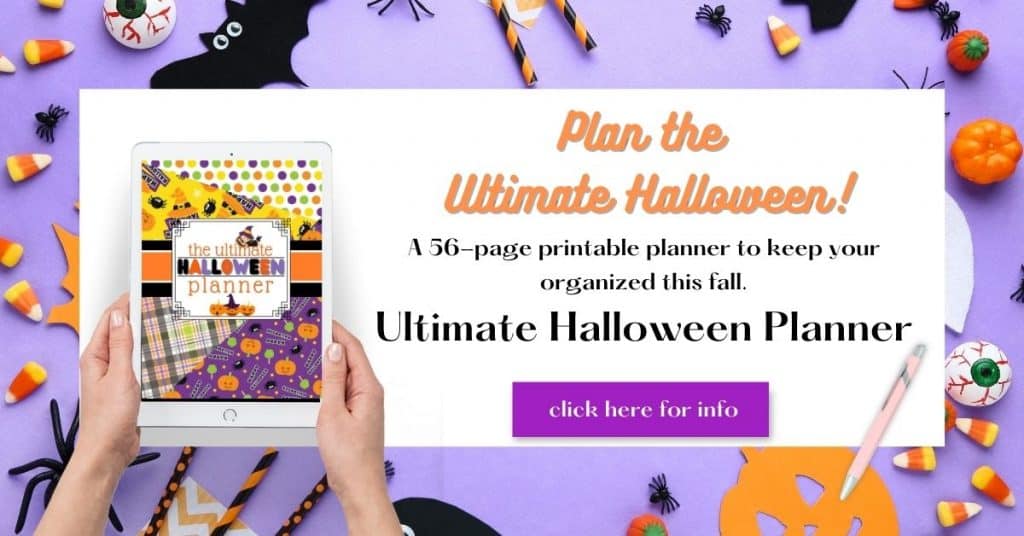 What type of equipment will I need to make these best Oreo cupcakes?
When preparing the Cupcakes, you'll need mixing bowls, cupcake pans with liners for each cupcake, and a pastry bag fitted with a 1M star tip to help you with adding frosting to your cupcakes.
Which brand of cake mix should I use?
The brand of the cake mix doesn't matter. Use what you like and would normally use when preparing cakes or cupcakes. Betty Crocker, Duncan Hines, and Pilsbury are three great options. Of course, you can use a generic brand of white cake mix, too.
You can also make your cupcakes from scratch. This is my favorite homemade cupcake recipe.
Where can I find small candy eyeballs?
You may be able to find small candy eyeballs at your local grocery store. If not, check different department stores, such as Target, Walmart, and Michael's. If you can't find them in any of these places, you can always order them online.
How long will these cupcakes need to bake in the oven?
You'll need to leave the cupcakes baking in the oven for a minimum of 15 minutes and possibly up to 18 minutes. Be sure to check the center of each cupcake to make sure they're all fully cooked before you remove them from the oven.
Do I decorate the cupcakes while they're still hot?
No, you'll need to let the cupcakes cool down completely. Let them cool for 10 minutes in the baking pan before removing them and placing them on a wire rack to continue cooling down completely. Once they're no longer warm, you can begin decorating them.
What if I don't have a piping bag to use for decorating the cupcakes?
If you don't have a piping bag for adding the frosting to your cupcakes, don't worry. You can use a sandwich bag as a replacement. If you don't want to do that, feel free to spread the frosting over the cupcakes. The piping method gives it a cleaner appearance, but it doesn't matter that much!
More Easy Halloween Cupcake Recipes
Save These Easy Halloween Spider Cupcakes for later. Pin the image below to your favorite Pinterest board.
Yield:

24 Cupcakes
Spider Cupcakes on Marble
Additional Time:
10 minutes
Oreo Spider Cupcakes for Halloween are a tasty treat that kids will love eating and making. The colorful and cute cupcakes are sure to be a huge hit at Halloween gatherings, birthday parties and fall activities with family and friends. The best part yet, this Halloween-inspired cupcake recipe is topped with an Oreo cookie spider.
Ingredients
1 package white cake mix (any brand) 3 egg whites
1/4 cup vegetable oil
1 tsp vanilla extract
Electric Green Food Coloring
Orange Food Coloring
25 Chocolate sandwich cookies (Oreo Cookies)
Black decorator icing
Instructions
Preheat the oven to 350 degreed F.
Add all of the ingredients for the cupcakes to a large mixing bowl and mix.
Divide batter into two medium mixing bowls. Add one drop elecrtic green gel food coloring to one bowl and mix. Repeat with the other bowl; adding the orange food coloring.
Divide the cake batter evenly between 24 cupcake liners
Bake for 15-18 mins until a toothpick comes out clean.
Allow cupcakes to cool in the pans for 10 mins, remove and let them finish cooking on a counter or cooling wrack.
Decorating (you will need to refer to the decorating basics bundle)
Fit a piping bag or ziplock bag with a tip 1M or 2D add frosting to the bag.
Pipe a circle around the top of the cupcake.
Place an Oreo on top of the buttercream in the center.
Pipe four legs on each side of the oreo (8 legs total) with the black decorator's icing.
Add two dabs of icing to the top of the oreo and add eyeballs.
Notes
This doesn't have to be done with a piping bag it they can just spread icing on the cupcake but piping frosting will yield a prettier design.
Decorator icing is made in a tube where you can fit a decorating tip 18 or 21 with a coupler. If not using piping bags and tips adding the decorator icing to a small ziplock bag and cutting a small hole will also work!