Mickey's Not So Scary Halloween Party 2023 Overview
This guide to Mickey's Not So Scary Halloween Party 2023 reveals everything you can expect from this popular Walt Disney World event.
This post may contain affiliate links. We may receive a small commission if you click and purchase something. Please see our disclosure policy for more details.
At the time of this posting, Mickey's Not So Scary Halloween Party 2023 is sold out until September 19th! Halloween Night is sadly sold out as well, but you can still nab an All Saints Day ticket. Other dates throughout the month of October are still available although most of them are $20-$40 more per ticket than the remaining available September dates (Check availability and purchase tickets here).
If you are unfamiliar with this seasonal tradition, Mickey's Not So Scary Halloween Party is a separately ticketed after-hours event at the Magic Kingdom. In addition to rides, specialty snacks, and extra entertainment, the park is also host to trick-or-treat trails, contests, and activities. The event began this month and extends until the first of November.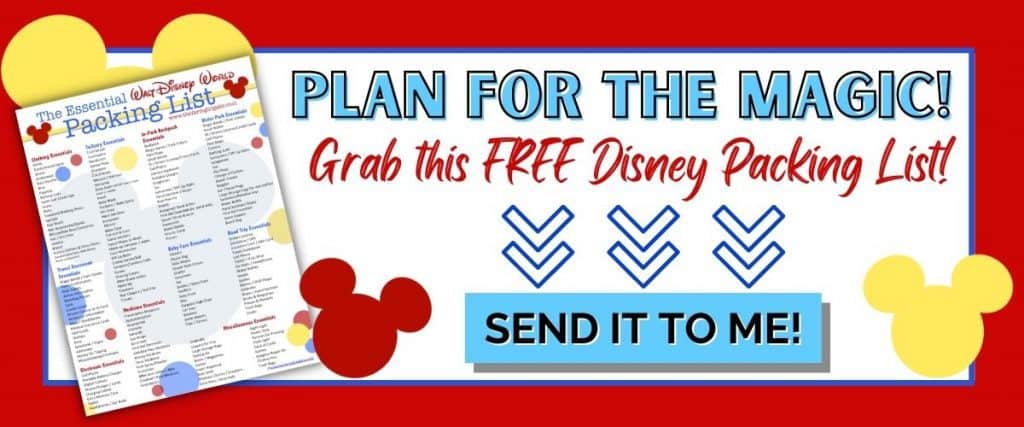 The Basics of Mickey's Not So Scary Halloween Party 2023
Although the party doesn't start until 7 pm, guests who purchased tickets for the event can show up as early as 4:00. That's three bonus daylight hours during the regular operating day. If you want to attend this event, I recommend not visiting the park during that day if you have extra days to work with.
If you do plan to double dip, you can pick up your wristband/ribbon at Fantasy Faire, Monsters Inc. Laugh Floor, or Tortuga Tavern. Otherwise, you'll get your ribbon at the Turnstile when you arrive.
The Entertainment
For returning fans, Mickey's Not So Scary Halloween Party 2023 does not pack too many surprises. The Boo to You Parade, the Hocus Pocus Villain Spelltacular, and The Cadaver Dans are all part of the evening lineup of entertainment.
Disney's Not So Spooky Spectacular also returns to light up the night with a partially Nightmare Before Christmas-inspired story that thrusts Mickey and his pals into a haunted house created with state-of-the-art projection technology. If you want to go all out for this fireworks-and-projection spooktacular, there is a dessert party with reserved viewing at Tomorrowland Terrace and Plaza Gardens. Tickets for the dessert party are $114 for adults and $69 for children.
Tricks and Treats
For those who come to trick or treat, there are 15 designated trails. Each one is marked by a lit Mars Wrigley-branded inflatable totem. The most active nodes in the Magic Kingdom during Mickey's Not So Scary Halloween Party 2023 are Tomorrowland and Adventureland, but attractions and trails from Mad Tea Party to Haunted Mansion also treat guests to after-hours fun, including exclusive Not So Scary updates and experiences.
Other Eats and Sweets
If baked goods and specialty beverages are more your speed, there are plenty of those, too! Main Street, the Plaza, and Liberty Square are full of Halloween sweets. Main Street Bakery has a Minnie-shaped Pumpkin Cheesecake. The Ice Cream Parlor in the Plaza has Halloween Ice Cream Cookie Sandwiches and a special Apple Fritter Sundae. The Plaza is also where you'll find carts selling Not-So-Poison Apple Churros and Jack and Sally Pops.
If you go right, you'll run into some savory entrees at Cosmic Ray's. There's a snarling meatball sub and a "Terrifyin'" Twice-Spiced Chicken Sandwich. There are also almond cookie Zombie Fingers and a Kiwi-Lemon flavored River Styx Elixir.
On the other side of the Plaza, Sleepy Hollow and Pecos Bill's Tall Tale Inn and Cafe serve up even more festive foods, such as the Bucket of Bones and a Candy Corn Milkshake (at Bill's); and Headless Horseman Cupcakes, Butterscotch Pumpkin Funnel Cakes, and Char Siu Chicken Wings (at Sleepy Hollow).
Let's not forget The Haunted Mansion, with its Skull Brownie. Other locations, such as Storybook Treats, The Friar's Nook, Cheshire Cafe Sunshine Tree Terrace and the Golden Oak Outpost all have a Halloween Variation of the kind of snacks they are known for. Golden Oak, for example, is famous for loaded, tots, or waffle fries.
However, for Mickey's Not So Scary 2023, you get Loaded Sweet Potato Fries. Storybook treats has a Hades Cone. Friar's has a similarly themed bratwurst. Cheshire Cafe has a Mmmmummy Pastry. Sunshine Tree Terrace has a sour worms and dirt type treat called Tropical Graveyard.
Photopass Locations
One of the biggest reasons to attend Mickey's Not So Scary Halloween Party 2023 is the unique photo opportunities. There are several Photopass locations with characters and Magic shots to commemorate the special night.
With a Memory Maker package to celebrate your whole trip, you can take advantage of the many exclusive Photopass shots. These include Stitch in Tomorrowland, Jafar in Adventureland, Belle and Gaston in Fantasyland, and of course, Jack and Sally on Main Street USA! Attraction photos are part of Photopass as well.