Looking for a fun gift idea to give to your spouse or partner? This Date Night In A Jar has a lot of fun date ideas for every budget!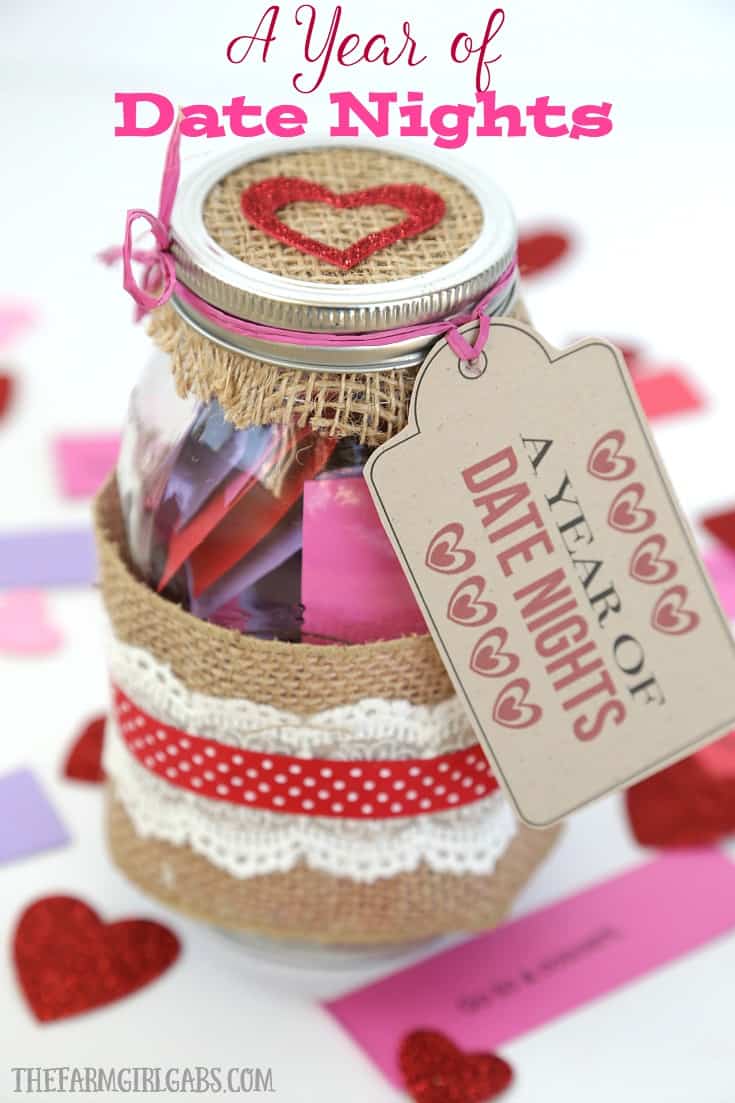 In just a few weeks, we are about to embark on the Season Of Love. Yep, chocolates
and cute Valentine's
will be flooding the stores. Valentine's Day is the perfect time to focus on romance. It is the season of love after all.  I love to celebrate this holiday because it falls the day before my wedding anniversary. This year's anniversary is a big one for Anthony and I. It's the BIG 2-5! Twenty-five years of marriage is a huge milestone. Still trying to wrap my head around that one. It certainly doesn't feel like it has been that long. It hasn't always been easy but there have definitely been more ups than downs in our wonderful journey. Anthony is a wonderful husband, awesome dad, and a great all-around guy.
If you are looking for a gift from the heart (see what I did there?), a Date Night In A Jar Gift Idea is a fun DIY Valentine's Day gift idea to give to your spouse or partner. There is something for everyone and every budget on these printable ideas. Some are date ideas at home, others involve going out.
This gift is super simple to put together. I used a trusty mason jar
to start. Never underestimate the versatility of a mason jar. They are not just for canning. I love to fill them with other things too.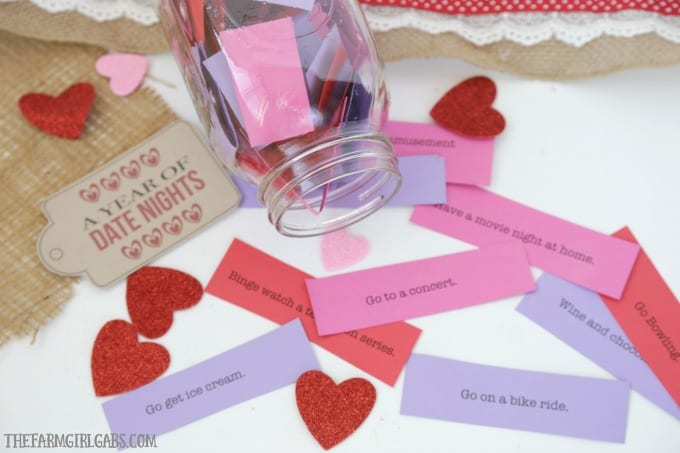 I raided my craft closest to find some spare burlap
, heart embellishments
and raffia ribbon
to jazz up the mason jar. I simply used glue dots to adhere the burlap around the jar. I then cut a small piece of burlap for the lid and glued on a heart embellishment to the top.
I formatted the date ideas for you. You can click here to print them out.
Here is the file to print out the gift tag.
You can cut the date ideas into strips and place them in the jar. The only thing left for you to do is to decide how to how to use them with your spouse. Take turn selecting or mix it up a little.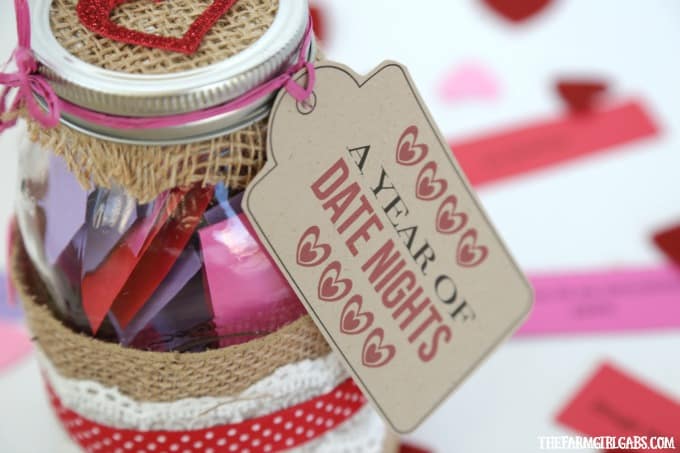 How do you like to celebrate Valentine's Day? What sort of special things to you like to make or bake for your Valentine?


Need some other fun Valentine's Day ideas? Click on the link below.