How To Make The Perfect Grapevine Wreath
Need to add some pizzazz to your front door? Here is How To Make The Perfect Grapevine Wreath.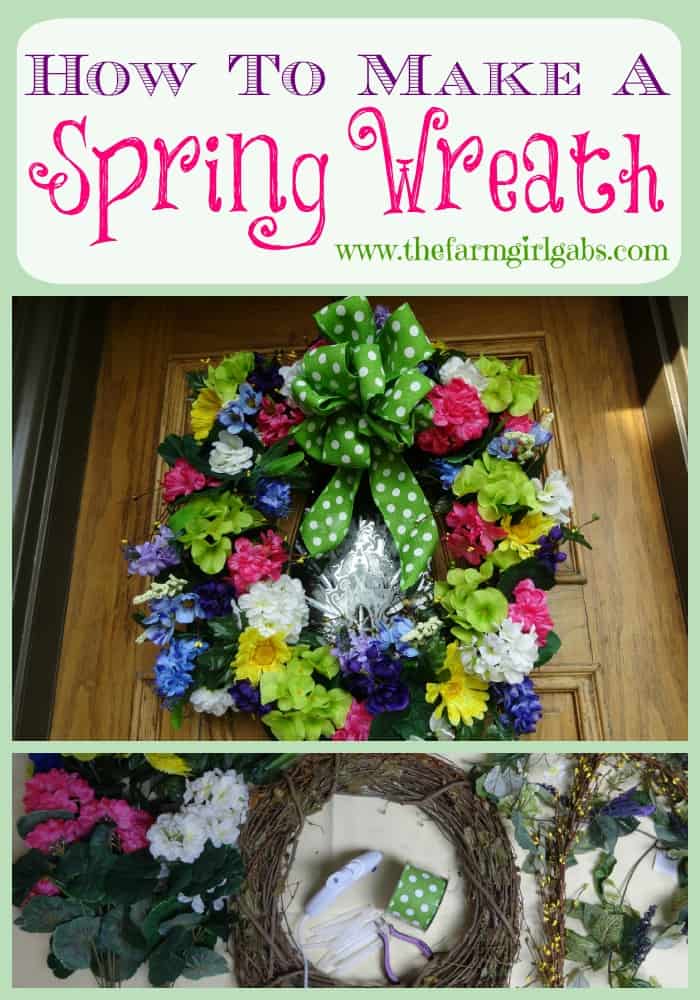 There is nothing more welcoming than a wreath hanging on your front (or back) door. No matter what time of year, I always have a seasonal door wreath to welcome visitors. Decorating your own wreath is easy! Don't be fooled or intimidated. I always design my own and rotate between three different wreaths: fall, Christmas/winter and spring/summer. Why spend an outrageous amount of money on one when you can do it yourself? Take it from me, I love to save money!
So recently, my daughter and I headed out to our local craft store.  We had a great time choosing the flowers and colors for this project. I opted for and assortment of green, purple, pink and yellow flowers. I had a coupon for an additional 20% my purchase so I got a great deal too. Not only were all the materials on sale for 50% off but the additional 20% off coupon allowed for a substantial savings! Cha-ching! I love getting a good bargain. This wreath only cost $25 to make. Without the coupons and sale prices, the wreath would have cost around $60 to complete. If you purchased a finished wreath like this from a gift shop or florist, you probably would pay even more. Now that's a bargain!
Here is a list of what you need to create your own Perfect Grapevine Wreath.
1- 18″ Undecorated Grapevine Wreath

4-5 – Silk Flower Bushes (buying the bushes is more economical than buying the individual stems)
1 – 6′ Strand of berry garland

1 Roll of wire-edged ribbon
Glue Gun
& Glue Sticks

Wire Cutters

Florist Wire
Step One:
To begin, wrap garland around grapevine wreath and secure with hot glue. This just adds more depth and fill out the wreath. You can also secure garland to wreath with florist wire, but this is optional. Hot glue will do the trick.
Step Two:
Next, with wire cutters, start snipping flowers from the bushes. Be sure to leave the green leaves attached. This adds extra depth and helps to fill in the wreath. Place flowers sporadically around the wreath and hot glue in place.
Step Three:
Continue gluing flowers to the wreath. Make sure the flowers are balanced throughout so one side does not look fuller than another.
Once you are finished gluing the flowers, you're almost done! Your semi-completed wreath should look like this. Now you need to make the bow.
Step Four:
1. To make the bow, hold the ribbon in your hand and leave a tail long enough to work as one end of your bow plus the length you'll need for the center loop.  When in doubt, leave more!  The tail should be in the front of your hand. 2. I like a fuller bow, so I usually have one side that has four loops and another side that has five. That will give you nine loops when pulled and fluffed. 3. Fold at center and gently notch with scissors. 4. Wrap floral wire around center. Twist tightly and cut wire. Now, unfold your bow and fluff. Attach to either to top of side of the wreath – your choice.
And there you have it! This project was simple to complete. In a mere 45 minutes, I had a beautiful wreath hanging on my front door. I hope you will try it. Let me know how you make out.
Happy crafting!
This post contains affiliate links. Please see my disclosure policy for details.