Calling all Star Wars fans! Spread some love over the galaxy this Valentine's Day. Print these Free printable Star Wars Classroom Valentine Cards.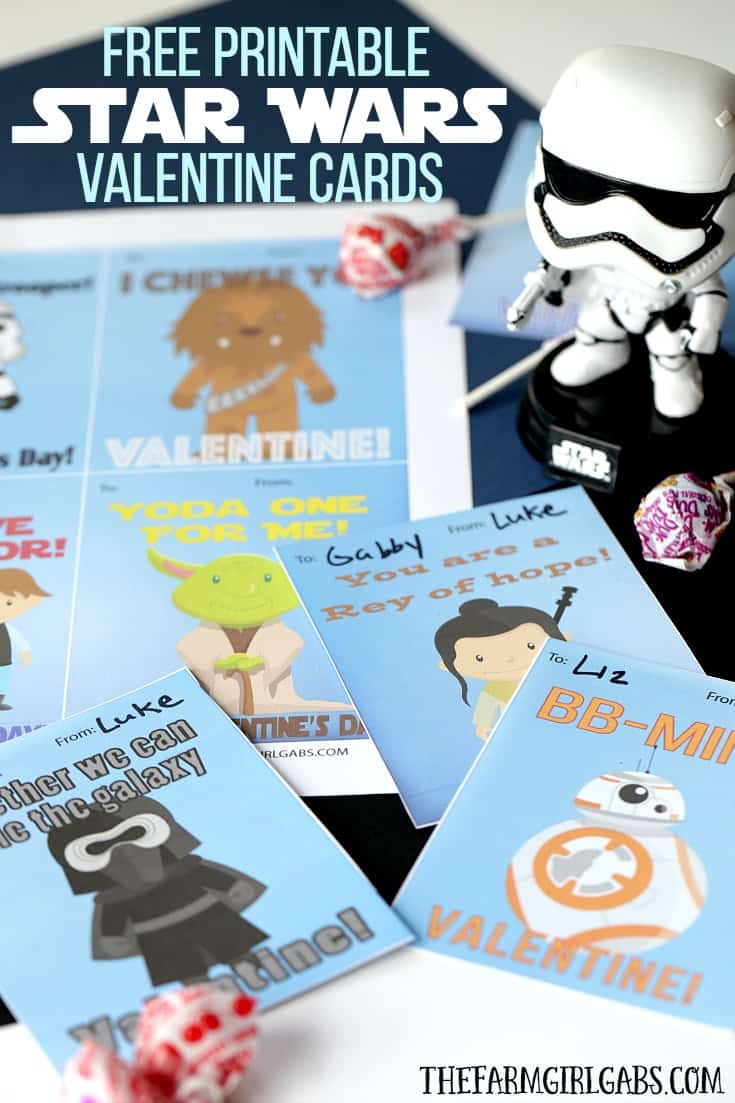 Next week this time, Anthony and I will be in Walt Disney World at the Disney Social Media Moms Celebration. To say I am excited is an understatement. To say that I have Disney on the brain 24/7 is no exaggeration. But that doesn't surprise any of you does it? One of the fun that we will get to experience next week is a behind the scenes look at the new Star Wars land at Hollywood Studios. So yes, now I have Star Wars on my brain now too.  Since that is the case (and Valentine's Day is just around the corner), I created these Printable Star Wars Classroom Valentine Cards.
So, if you have a child or that someone in your life who just happens to love Star Wars, then today is your lucky day. You can download and print our all eight cards here.
It only takes three easy steps to make these Printable Star Wars Classroom Valentine Cards:
Download the file.
Print on white cardstock.
Address each with classmates name (you can even attach a piece of candy too).
Bonus step: Jump on your pod racer and deliver these valentine's fast!

Here are some more fun Valentine's Day ideas that you can download and print out too:
Have you ordered a copy of my new cookbook yet? Click on the picture below for your copy of The Modern Farmhouse Cookbook!