Satisfy your craving for something comforting and flavorful with this delicious Roasted Tomato Soup. Not only is it full of flavor, but it's also easy to prepare and perfect for lunch, dinner, or even an appetizer.
This post may contain affiliate links. We may receive a small commission if you click and purchase something. Please see our disclosure policy for more details.
Homemade Roasted Tomato Soup
Do you often have a craving for a fresh bowl of warm, flavorful soup? If so, ditch the canned soup and prepare this homemade Roasted Tomato Soup that you can easily prepare with simple, fresh ingredients. Not only does it taste good, but it's also better for you. Enjoy this soup before the main meal or as your meal, whichever you personally prefer.
This easy soup recipe goes perfectly with a grilled cheese sandwich. Kick the traditional tomato soup recipe up a notch by roasting the tomatoes for a more in-depth soup flavor. You will definitely want to add this easy recipe to your weekly meal plan.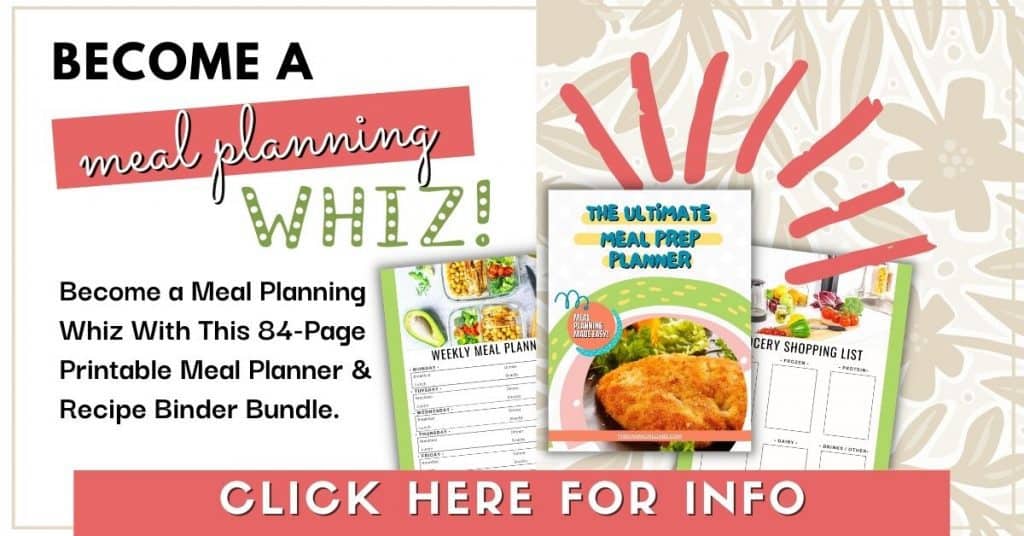 Ingredients Needed
Tomatoes – Chop around eight tomatoes into small pieces.
Red Bell Pepper – Slice your red bell pepper into thin pieces.
Unsalted Butter – Add more flavor to your soup with the unsalted butter.
Red Onion – Chop your red onion into small pieces to add bold flavor to this soup.
Chicken Broth – Use the chicken broth as a base for the tomato soup.
Heavy Cream – Add a bit of the heavy cream to make this soup creamier and more flavorful.
You're also going to need oil, smashed and peeled garlic, dried basil, tomato paste, pepper, and salt. You can also add a bit of brown sugar to the soup for a slight touch of sweetness. It pulls some of the acidity out of the soup.
How To Make Roasted Tomato Soup
What can I use as a substitute for heavy cream?
If you don't have heavy cream, you have a few options for a substitute in this recipe. First, you can use half-and-half as a replacement. If you don't have half-and-half, combine whole milk with melted butter to prepare your own homemade heavy cream to add to this pot of soup.
Do I have to use red onion in this dish?
The red onion adds more flavor to this soup. However, if you only have a white onion or Spanish onion available to use, feel free to chop that up and add it to your pot of soup because it's still going to taste amazing.
Do I need to put fresh garlic in this soup?
Fresh garlic is best because it's full of flavor and has that fresh taste. If you're willing to peel and chop it, be sure to use it. If not, you can always use minced garlic from the jar.
Can I make a low sodium version of this soup?
Absolutely. If you'd like to keep it low on sodium, use low-sodium chicken broth and omit the salt from this recipe. The soup will still taste great because of all the other ingredients you're adding to it, including the heavy cream, red onion, and fresh garlic.
How to Store the Roasted Tomato Soup
After you've cooked your soup and served it, allow the rest of it to cool down before you pour it into a large airtight container. You can place the soup in the fridge to keep it fresh for up to five days. If you'd like to save the soup even longer than that, you can place it in the freezer, thawing it out in your fridge when you're ready to enjoy it again.
Try These Easy Soup Recipes
Soup Making Kitchen Essentials
Yield:

4 Servings
Roasted Tomato Soup
Roasted Tomato Soup is a fun soup to make any time of the day! It's flavorful and a family favorite. Give it a try today!
Ingredients
8 Tomatoes chopped
1 red bell pepper sliced
4 tbsp unsalted butter
1/4 cup oil oil
1/2 red onion chopped
10 cloves garlic, smashed and peeled
1 can tomato paste
2 tbsp dried basil
2 cups chicken broth
2 tsp salt
2 tsp black pepper
1/2 tsp white pepper
1 cup heavy cream
2 tbsp brown sugar, optional
Instructions
Preheat the oven to 425
Wash and chopped tomatoes, garlic and red bell pepper
Sprinkle with salt, pepper, and a little olive oil.
Place on foil-lined baking sheet And roast 30 min, remove from oven and set aside
In a large stockpot or Dutch oven melt butter and 1/4 cup oilSauté onions until soft (about 3-4 mins).
Add in tomato paste and stir to break up
Add in chicken broth and continue to stir until paste is fully dissolved.
Add in roasted tomatoes, garlic and bell pepper.
Add in seasonings and allow to simmer 5-7 mins.
Add heavy cream and stir to incorporate.
Taste and see if you need to add more salt or pepper. If it's too acidic add in a little brown sugar to help balance the flavor profile.
Use an immersion blender (or high powered blender) to blend until smooth.
Serve and enjoy