Make tasty Snickerdoodles Cookies from scratch with this simple recipe. These cookies have the perfect touch of cinnamon combined with hints of sugar and vanilla.
This post may contain affiliate links. We may receive a small commission if you click and purchase something. Please see our disclosure policy for more details.
How To Make Homemade Snickerdoodles Cookies
Instead of chocolate chips or sugar cookies, give these incredible Snickerdoodles Cookies a try. If you're a fan of cinnamon flavoring combined with a light taste of vanilla, expect to enjoy the taste of these slightly crispy cookies that will melt in your mouth. While you can make them for the holiday season, they're great to prepare and bake all year long!
Why You Should Make These Snickerdoodles
These cookies take 10 minutes or less to put together and an additional 10 minutes or less to bake in the oven. The quick recipe is so convenient.
They're a great alternative to traditional chocolate chip and sugar cookies that most people bake for different occasions.
When you make this recipe, you'll have enough cookies for up to 40 people, which is a LOT of cookies!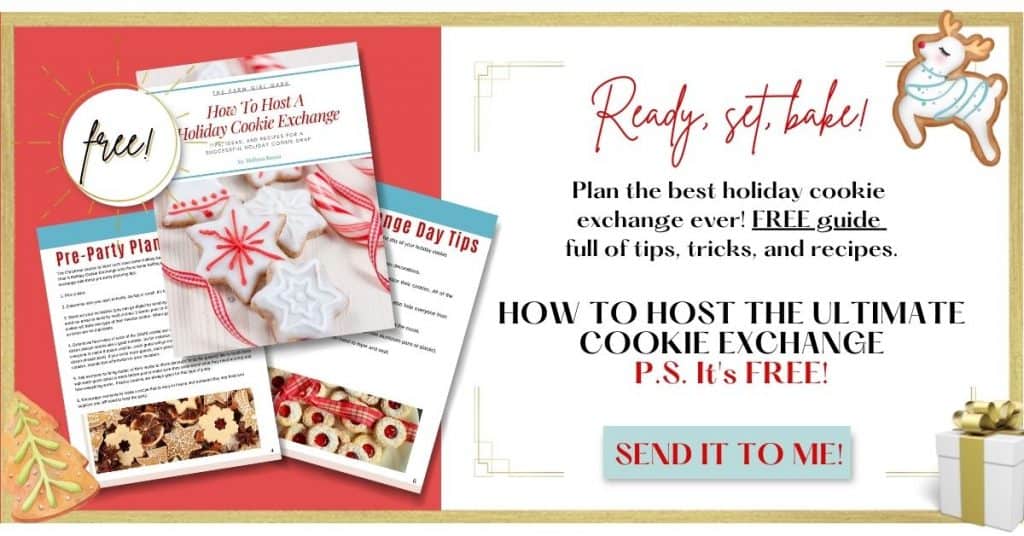 Ingredients Needed
Grab your ingredients from the grocery store before you get started. It's important to have the following ingredients at home:
Butter – Be sure to use unsalted butter, leaving it out to become soft before you use it.
Granulated Sugar – Give your cookies a sweeter taste with the addition of granulated sugar.
Vanilla Extract – Enhance the taste of your cookies using a bit of vanilla extract for that vanilla flavoring.
All-Purpose Flour – Use this flour as the base for your homemade cookie dough!
Ground Cinnamon – You can't make Snickerdoodles Cookies without some ground cinnamon.
You'll also need baking soda, eggs, cream of tartar, milk, and a bit of salt to complete the cookie dough recipe.
Recipe Notes and Tips
Roll your dough in the blend of cinnamon and sugar to ensure it has the perfect coating before you place your cookies on a baking sheet.
You can use small balls of dough for the cookies or create shapes with them by using cookie cutters.
If you don't have ground cinnamon, it's fine to use cinnamon sugar as the finishing touch for your cookies.
How will I know when the cookies are done?
Watch the timer and keep an eye on you cookies. They're often ready in eight minutes. However, if you prefer a crispier cookie, you can leave them in for around 10 minutes. When you notice the edges of the cookies are becoming golden, it's a good time to check them and remove them.
Can I add anything else to the dough?
While traditional Snickerdoodles Cookies consist of the ingredients in this recipe, it's fine to add extra ingredients to the dough, such as raisins, chopped nuts, or even mini white chocolate chip morsels. You can add these ingredients when customizing the overall taste of the cookies.
How to Store the Snickerdoodles Cookies
Let your cookies cool completely on a wire rack after you've removed them from the oven. When you're ready to store these cookies, place them in an airtight food storage container and keep them on the counter in a cool, dry spot.
Try These Easy Cookies Recipes
Cookie Baking Kitchen Essentials
Yield:

36 Cookies
Snickerdoodles Cookies
Make tasty Snickerdoodles Cookies from scratch with this simple recipe. These cookies have the perfect touch of cinnamon combined with hints of sugar and vanilla.
Ingredients
1 cup (2 sticks) unsalted butter, softened
1 ½ cups granulated sugar
2 large eggs, room temperature
2 tablespoons milk
1 teaspoon vanilla extract
2 ¾ cups all-purpose flour
2 teaspoons cream of tartar
1 teaspoon baking soda
½ teaspoon salt
Coating
¼ cup granulated sugar
2 teaspoons ground cinnamon
Instructions
Preheat oven to 350 degrees F
Line baking sheets with silicone mat or parchment paper
In a medium bowl, whisk together flour, cream of tartar, baking soda and salt
In a large bowl, cream together butter and 1 ½ cups sugar until fluffy
Add eggs, milk and vanilla extract and beat until smooth
Gradually add flour mixture and combine well
In a small bowl whisk together ¼ cup sugar and cinnamon
Scoop using a cookie dough scoop or tablespoon and roll dough into ball
Roll dough in sugar and cinnamon mixture and place on baking sheet
Bake for 8-10 minutes or until slightly set in the center for a soft cookie, longer if you want a crisp cookie
Remove from oven and cool on wire rack
Store in airtight container