Walt Disney World Transportation Do's and Don'ts
Get the most out of your upcoming Walt Disney World Trip. Be sure to follow these important Do's and Don'ts of Walt Disney World's famous complimentary transportation.
This post may contain affiliate links. We may receive a small commission if you click and purchase something. Please see our disclosure policy for more details.
One of the most necessary things at Walt Disney World is also one of the best and often
overlooked things. That's the complimentary Walt Disney World transportation. Once you are
inside the boundaries of Walt Disney World, you have access to an array of transportation
options. These include the monorail, the Disney Skyliner, launch boats, water taxis, ferries, and buses. Every one of them is free!
While there is a tremendous amount of freedom and convenience in these transportation options, there are some important things to know and to take into consideration before and during your trip. To get the most out of these options while visiting Walt Disney World consider these important Do's and Don'ts of Walt Disney World's famous complimentary transportation.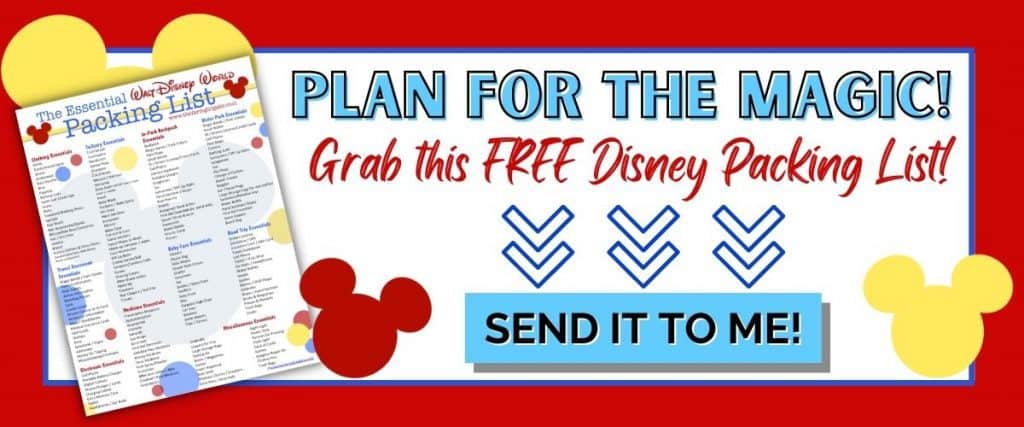 Don't Wait Too Long
Do weigh your options. It may be that you can get to your destination more quickly without
transportation. I've experienced this when trying to catch a Friendship from EPCOT to Disney
Hollywood Studios. I discovered it was faster to walk! Of course, now there is the Skyliner, but
walking trails are ubiquitous at Disney World and should not be underestimated or overlooked!
Don't Pick the Wrong Hotel
Do consider the transportation available at each hotel before booking. Location is key and the
best locations also tend to have the best transportation. Hotels near water have boats. Magic
Kingdom hotels have the monorail. EPCOT hotels have the Disney Skyliner. Value resorts and
other hotels further from the main attractions only have bus transportation available.
Don't Miss the Boat
Do make sure you are aware of all the transportation schedules so you can plan your activities
and experiences accordingly.
Don't Hop to the Wrong Park
Do consider transportation when planning park hopping days. Walt Disney World transportation conveniently links EPCOT to Disney Hollywood Studios by using boats and the Disney Skyliner. A simple monorail transfer at the Transportation and Ticket Center connects Magic Kingdom to EPCOT.
Don't Miss Out on the Monorail Loop
Do make time to tour the Seven Seas Lagoon via monorail. Some guests enjoy sampling the
various lounges along the unofficial so-called monorail bar crawl. You can also enjoy progressive dining in the same fashion. The Monorail Loop includes the Contemporary,
Polynesian Village, and Grand Floridian resorts.
Don't Forget to Resort Hop
Do explore other resorts during time away from the parks. Water taxi to Port Orleans, Saratoga Springs, and Old Key West from Disney Springs. Hop the Disney Skyliner to visit Caribbean Beach, the Riviera, Yacht and Beach Clubs, and The Boardwalk Inn. Explore the resorts of Bay Lake and Seven Seas Lagoon by water, land, or in the air via the monorail.
Don't Forget Uber
Do consider using Uber or Lyft instead of Disney transportation on some occasions. The
efficiency of a direct trip and the reliable availability of drivers make it a good way to leverage
your time at a reasonable cost. Use Uber to get to a dinner reservation on time, or beat hotel
guests to the park.
Don't Overlook the Buses
Do take advantage of pick up and drop off areas. Buses aren't the most prestigious option for
Walt Disney World transportation. However, they are often the most convenient. Depending on where you're going, they may be the best choice. Buses drop guests off directly at the Front Gate of the theme parks.
You don't need to go out of your way to use another option. You can also take buses to any resort from Disney Springs which makes them an excellent "vehicle" for resort hopping. Which reminds me…
Don't Count on Park Hopping from Disney Springs
Do resort hop, but no buses leaving Disney Springs will take you directly to a park. You can get
around this by taking a bus to the Contemporary for Magic Kingdom, or Yacht/Beach Club for
EPCOT. However, generally speaking, it's not a good idea. Animal Kingdom Lodge will not take
you to Animal Kingdom Park.
Not even close. A hop to Disney Hollywood Studios would require a bus to Boardwalk Inn, Yacht/Beach Club, or the Swan/Dolphin then a transfer to the Skyliner, or a ride on the Friendship.
Don't Miss Out on Walt Disney World Transportation Just Because You Aren't a Guest at a Disney Resort Do use the complimentary service as much and as often as possible when getting around Walt Disney World. While some resorts host better transportation options, all Walt Disney World transportation is complimentary whether you stay at one of these resorts or not. Don't worry about needing a pass or a MagicBand. It's available to all at no charge!
Check out these other helpful Disney World Vacation Planning Posts:
Ways To Make Your Disney Vacation More Magical
Tips For Visiting Walt Disney World With Kids
101 Photos To Take At Walt Disney World
What To Pack In Your Disney Park Backpack
Disney World For Adults: A Kid-Free Guide
Pack More Fun With These Disney Travel Essentials